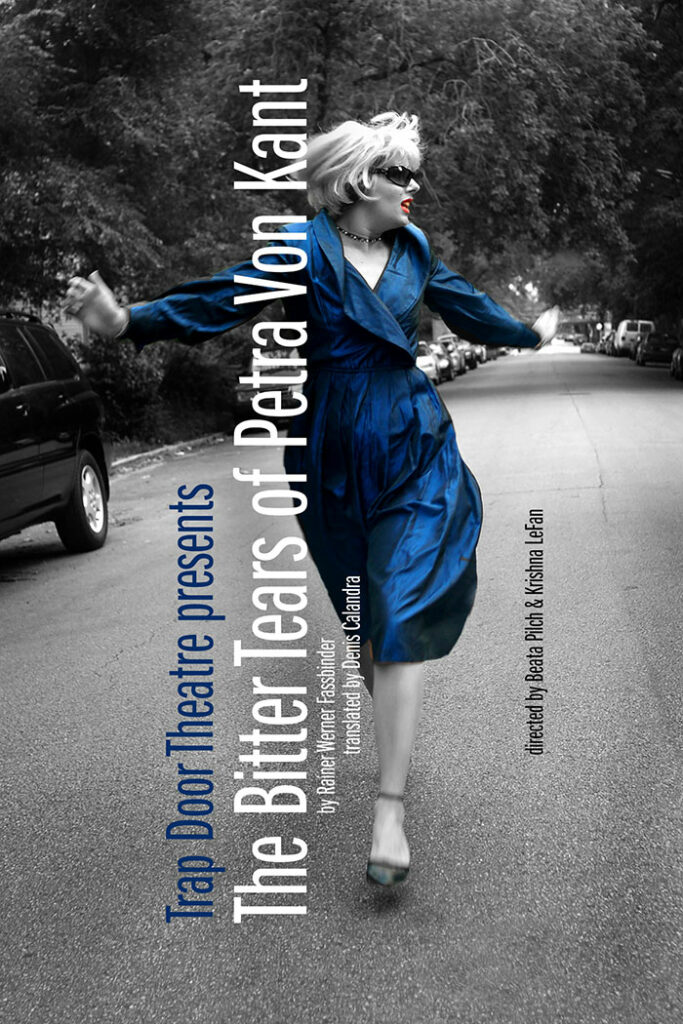 Cast: Marzena Bukowska, Geraldine Dulex, Kim McKean, Beata Pilch, Carolyn Shoemaker and Nicole Wiesner.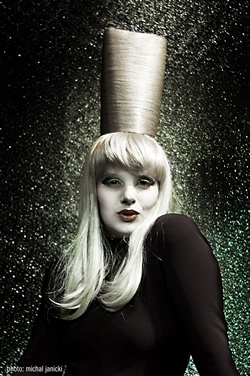 Playwright
Rainer Werner Fassbinder was born on May 31, 1946 in the Bavarian town of Bad Worishofen. His father was a doctor and his mother a translator. Fassbinder attended the Rudolf Steiner Schools in Augsburg and Munich. He didn't finish school, but worked in various jobs. After studying drama at the Fridl-Leonhard Studio in Munich, he joined the Action Theater in 1967. His first play, Katzelmacher was premiered in April 1968. In 1969, Fassbinder made his first feature-length film, Love is Colder than Death. Fassbinder's breakthrough came with his next film, Katzemacher (1969). It played at the Mannheim Film Festival, where it won the Film Critics' Prize and the Prize of the German Academy for Outstanding Artistic Achievement, among others. His commercial breakthrough was The Merchant of Four Seasons (1971), and his international breakthrough Ali-Fear Eats the Soul (1974 International Critics Prize at Cannes). His biggest success, which brought him the popular acceptance he sought, cam with The Marriage of Maria Braun (1978), part 1 of his FRG-trilogy. The TV-series Berlin Alexanderplatz (1980) and Effie Briest (1974) are two of his best-known adaptations. His last film, Querelle, was shot in 1982. Fassbinder made 41 movies in 14 years, and also worked as an actor, producer, theatre manager, composer, designer, editor, and cameraman. He died in 1982 of an overdose. His death is often considered the end of New German Cinema.
Set Design: Ewelina Dobiesz / Lighting Design: Richard Norwood / Sound Design: Sam Lewis / Costume Design: Beata Pilch
The Bitter Tears of Petra Von Kant
Written by Rainer Werner Fassbinder
Translated by Denis Calandra
Directed by Beata Pilch and Krishna LeFan
September 21 – November 4, 2006

An obsessive and highly stylized look at the shifting power plays in female relationships and one woman's downward spiral of irrational jealousy and hysteria.
Winner of Three Gay Chicago After Dark Awards for: "Best Production", "Best Ensemble" and "Best Costumes".
It's the sort of nihilistically humorous and outrageously stylized production that is the Trap Door Theatre signature"
Catey Sullivan, Windy City Times
Highly Recommended! Critic's Choice!
Justin Hayford, Chicago Reader
Nicole Wiesner is mesmerizing as Petra
Kerry Reid, Chicago Tribune
Directors Beata Pilch and Krishna LeFan reinvented this classic on the Trap Door stage with a design team and cast who was infused with incomparable talent and intelligence
Venus Zarris, Gay Chicago Magazine
The fun, hyperstylized staging—at times it's like a Gaultier runway show on crack—
Megan Powell, Time Out Chicago
Directors
Beata Pilch founded Chicago's Trap Door Theatre in 1994 and still presides as its Artistic Director. Originally from Chicago, she holds a BFA in Acting from the United States International University in San Diego and a MFA in Acting from California Institute of the Arts in Valencia, CA. She had the honor to graduate as a magna cum laude from both universities and was later awarded the Prestigious Alumni award from CalArts. She has directed and performed in over 80 Trap Door productions and has toured abroad annually with the company to France, Romania, Hungary, Poland and was the first US theatre company ever to perform in the Republic of Moldova. In 2015, Beata created a sister company, Trap Door International, which produces out of Barcelona, Spain.
Krishna LeFan worked in Los Angeles where he directed the NAACP nominated Main Liner for Theatre Royale. He also work shopped and directed Try with a cast of high-risk continuation high school students. Some of Krishna's favorite performing experiences were for Chicago Shakespeare Theater, The Pasadena Playhouse, The Open Fist in Hollywood, Steppenwolf, Trap Door, San Francisco Shakespeare Festival, Berkeley Rep and Theatre Artaud where he was raised.