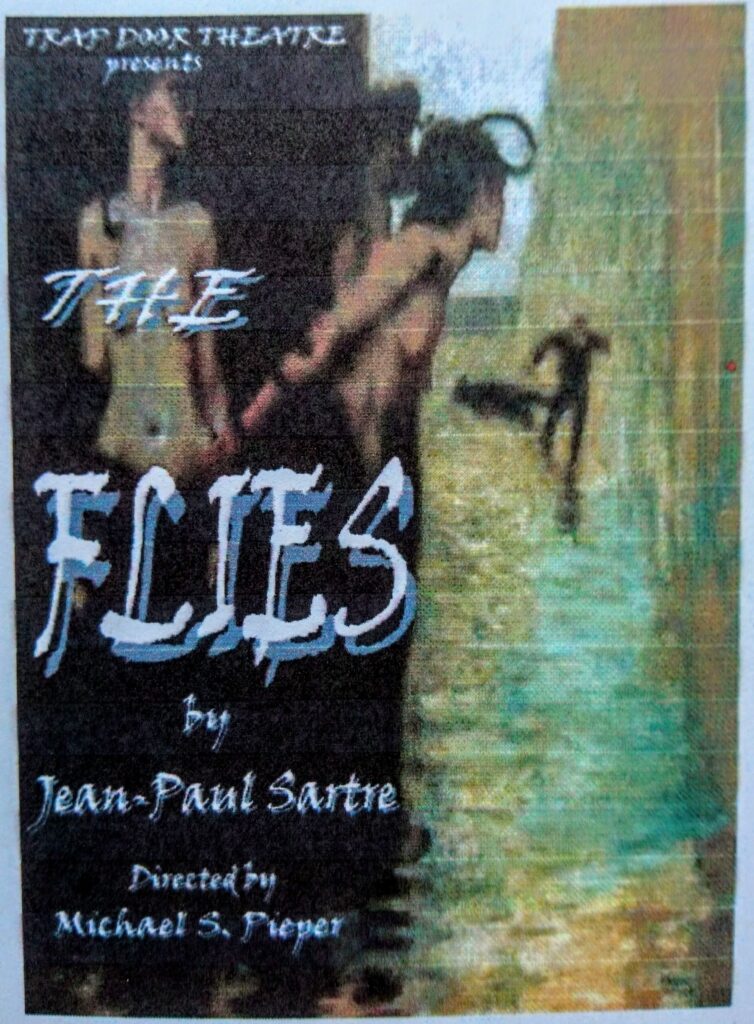 Cast: Tom Bateman, Shannon Farmer, Alison Connelly, Michale Bassett, Angela Bullard, Peter Esposito, Adair Cahoat, Judy Loyd, Dawn Swick, Mark Pracht, Andy Hagar and Garret Prejean.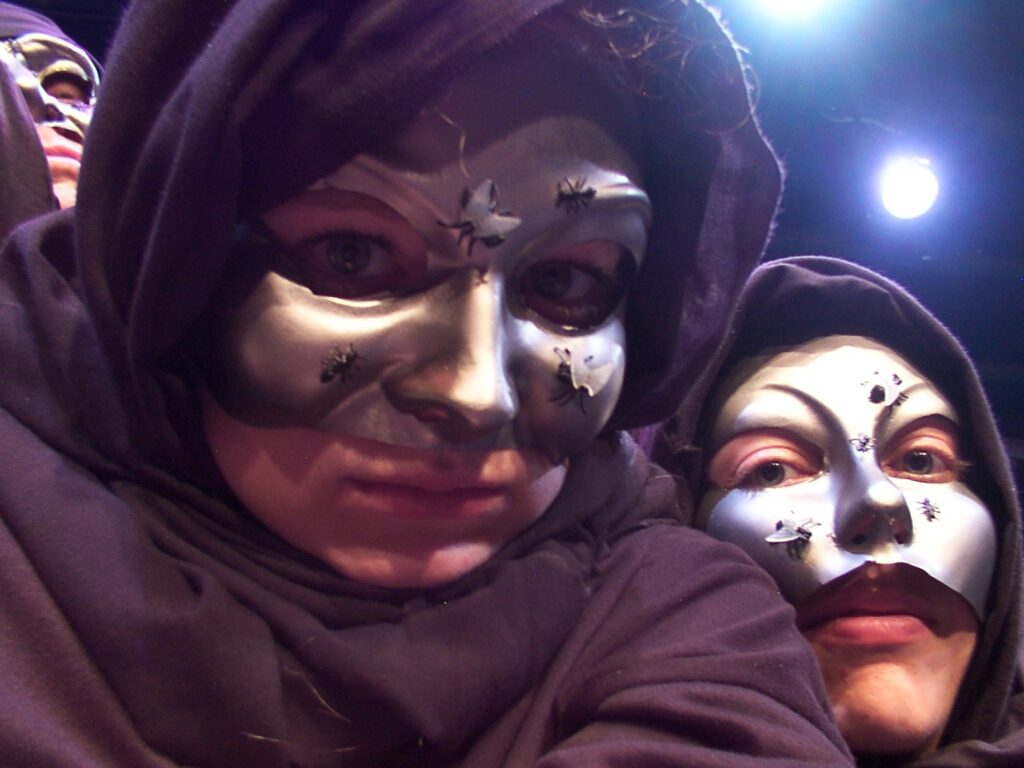 Playwright
Jean-Paul Sartre was born in Paris in 1905. After being graduated from the Ecole Normale Superieure in 1929 with a doctorate in philosophy, he taught for a while at La Havre, Lyon and Paris. Taken as a prisoner in 1940, he was released after nine months, and returned to Paris and teaching. His first play, The Flies, was produced in Paris during the German occupation. His second play, No Exit, was the first to be performed in Paris after the liberation. In addition to plays, his works include important philosophical works and novels. In 1964 Sartre declined the Nobel Prize for Literature. He died in 1980.
Lighting Design: Richard Norwood / Set Design: Michael S. Pieper / Costume Design: Michael S. Pieper / Sound Design: Bob Rokos
The Flies

Written by Jean-Paul Sartre
Translated by Stuart Gilbert
Directed by Michael S. Pieper
Opened October 2002



A modern reworking of the Electra-Orestes story which calls for freedom from the hollow detachment that tempts the intellectual to live unto himself superiorly in a self created vacuum.
Trap Door director Michael S. Pieper enlivens the long passages of prose with a variety of multi-sensory images."
Mary Shen Barnidge, The Windy City Times
Director
Michael S. Pieper has been developing and teaching his method of acting in the Midwest and west coast since 1988. Michael headed up the Acting Program at the Second City Training Center for the last 22 years. He received his Masters of Fine Arts in Directing from the United States International University of San Diego where he also was on the faculty for eight years. He was the Artistic Director of the North Coast Conservatory Theatre in San Diego, the Resident Director/Artistic Associate at the Trap Door Theatre and Artistic Director of the Boxer Rebellion Theatre, both in Chicago. Michael has directed over 98 productions and acted in over 40 productions.