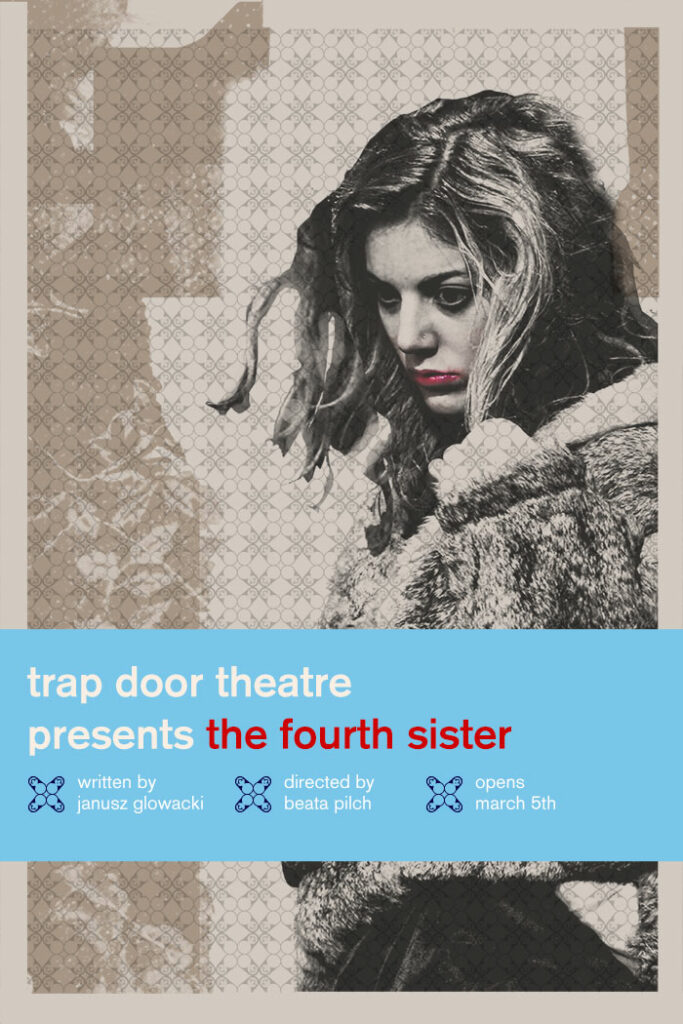 Cast: John Kahara, Kim McKean, Alzan Pelesic, Chris Popio, Beata Pilch, Carolyn Shoemaker, Holly Thomas (Cerney), Wesley Walker, Nicole Wiesner, Bob Wilson, Carl Wisniewski.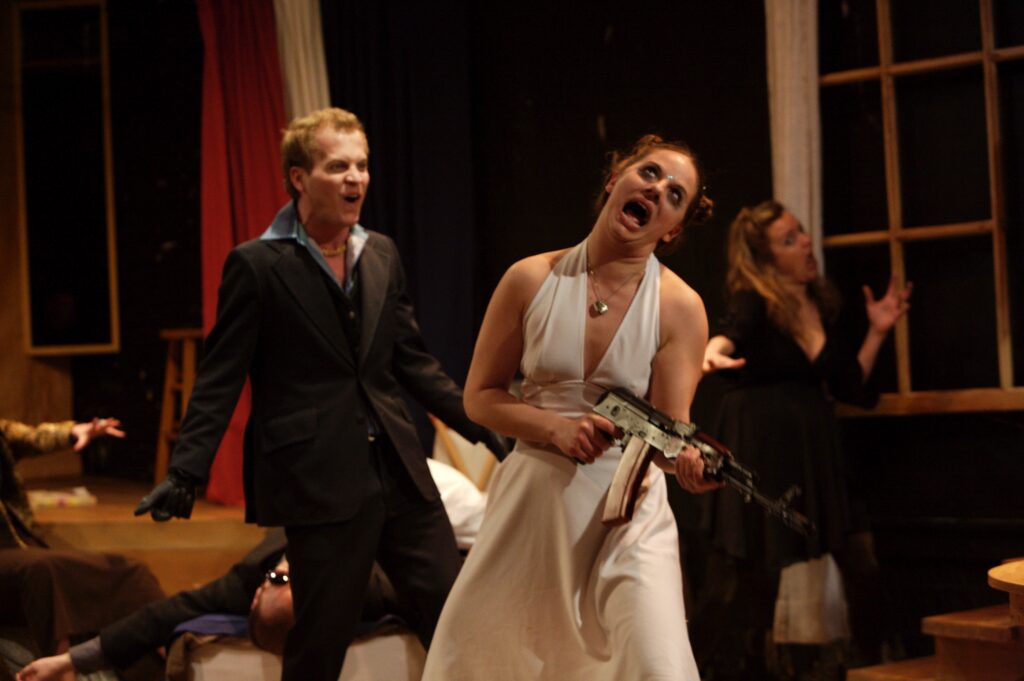 Playwright
Janusz Głowacki is the author of 8 plays, 10 books, 6 screenplays and 10 radio plays. Four of his movie scripts were produced in Poland, one directed by Oscar winning Andrzej Wajda. In 1999 his screenplay, Hairdo, won the Tony Cox Screenwriting Award in the Nantucket Film Festival Screenplay Competition. Głowacki's play, The Fourth Sister, had its world premiere in January of 2000, in Warsaw, Poland. It was produced in several theatres in Poland, Germany, and Slovenia and it won the grand prize in the 2001 International Theatre Festival in Dubrovnik. Głowacki was awarded the Jurzykowski Foundation Award (1995), the National Endowment for the Arts Playwright Fellowship, the Guggenheim Fellowship for 1988 and Drama League of New York Playwrighting Award (1987). In 1985 he received a New York State Council on Arts grant to write the play Hunting Cockroaches. In 1991 he was a Master Artist at the Atlantic Center for Arts. In 1989 he was playwright in residence at the Mark Taper Forum, and in 1984 in the New York Shakespeare Festival. He was a member of the American PEN and the Writers Guild of America East. A number of his essays have appeared in the Arts and Leisure section of The New York Times, The New York Times Sunday Magazine and on the NYT OP-ED page. Other plays include Cinders, Fortinbras Gets Drunk, Hunting Cockroaches, and Antigone in New York.
Set Design: Ewelina Dobiesz / Assistant Director: Krishna LeFan / Video Design: Carrie Holt de Lama / Sound Design: Bob Rokos / Costume Design: Beata Pilch / Lighting Design: Richard Norwood / Graphic Design: Michal Janicki
The Fourth Sister
Written by Janusz Głowacki
Translated by Eva Nagorski & Janusz Głowacki
Directed by Beata Pilch
March 9 – April 22, 2006
Three sisters in modern day Moscow hunger for love and happiness. When an American filmmaker comes to town, they see a chance to change their fates, and someday, just maybe get to Hollywood – or is it Brighton Beach? An unflinchingly funny and daring epic, with a sly wink towards Chekhov.
Glowacki's frenetic script never cuts its pitch-black wit with sentimentality, and Trap Door Theatre's ferocious production attacks the tangled plot with brio. Recommended!"
John Beer, New City Stage
Named: "Top Shows of 2006"
Chicago Tribune

Director
Beata Pilch founded Trap Door Theatre in 1994. Originally from Chicago, she holds a BFA in Acting from the United States International University in San Diego and a MFA in Acting from California Institute of the Arts in Valencia, CA. She had the honor to graduate as a magna cum laude from both universities and was later awarded the Prestigious Alumni award from CalArts. Pilch found Chicago's Trap Door Theatre in 1994 and still presides as its Artistic Director. She has directed and performed in over 80 Trap Door productions and has toured abroad annually with the company to France, Romania, Hungary, Poland and was the first US theatre company ever to perform in the Republic of Moldova. In 2015, Beata created a sister company, Trap Door International, which produces out of Barcelona, Spain.