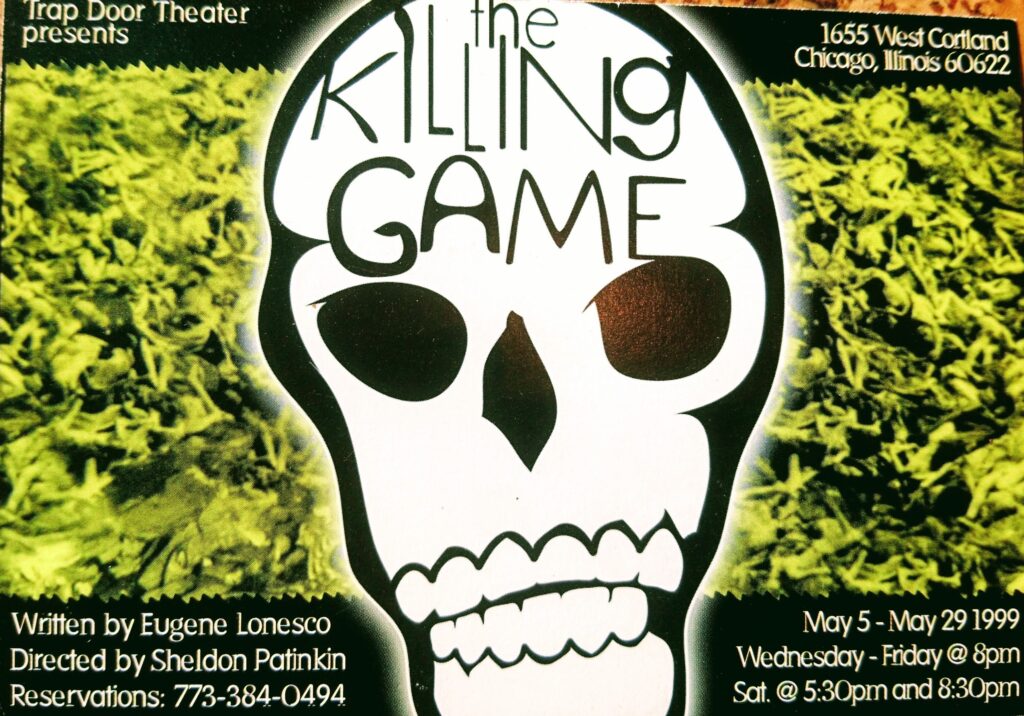 Cast: Drew Affeld, Danny Belrose, Aaron Boucher, Derek Burke, Brian Callaway, Jim Carlson, Summer Chance, Alex Emanuel, Sharon Gopfert, Kristie Hassinger, Norah Helling, Myles Leevy, Susan Mele, Shannon O' Neill, Beata Pilch, Michael Pieper, Jeremy Seymour, Rob Skrocki and Sandra Walters.
Playwright
Eugene Ionesco is a Romanian-French playwright who wrote most of his plays in French. He is one of the foremost figures of French avant-garde theatre. His works stress the absurdity both of bourgeois values and of the way of life that they dictate. They announce a refusal to suffer while acting out the dislocation and the strange emptiness he found in the world. He is noted for such plays as La Cantatrice Chauve, The Killer, The Lesson, Rhinoceros, The Killing Game, and The Chair.
Director
Sheldon Patinkin (August 27, 1935 – September 21, 2014) was a chair of the Theater Department of Columbia College Chicago, Artistic Director of the Getz Theater of Columbia College, Artistic Consultant of The Second City and of Steppenwolf Theatre and Co-Director of the Steppenwolf Theatre Summer Ensemble Workshops. He received a Jeff Award for directing his Irving Berlin revue Puttin' on the Ritz and a special Jeff for his contribution to Chicago theater. His translation of Brecht's The Good Person of Setzuan was directed by Frank Galati at the Goodman Theatre.
The Killing Game

Written by Eugene Ionesco
Translated by Helen Gary Bishop
Directed by Sheldon Patinkin
May 1999

A satire of man's inhumanity to man, centered in the form of the plague.
An exploration of inherent human selfishness within every man, woman and child. 
The Killing Game, the show everyone is DYING to see!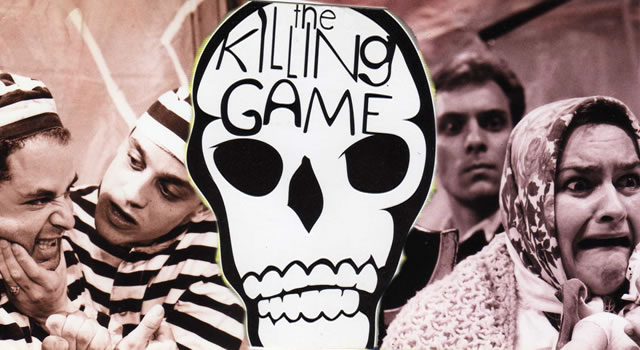 Patinkin and his actors never lose sight of the author's pummeling of price of ignorance.
Jeff Rossen, Gay Chicago Magazine
Assistant Director: Matt Fontaine /  Stage Manager: Kevin Byrne / Lighting Design: Richard Norwood / Set Design: Anastasia Platt / Costume Design: Megan Wall / Graphic Design: Peat Wollaegher / Sound Design: Bob Rokos