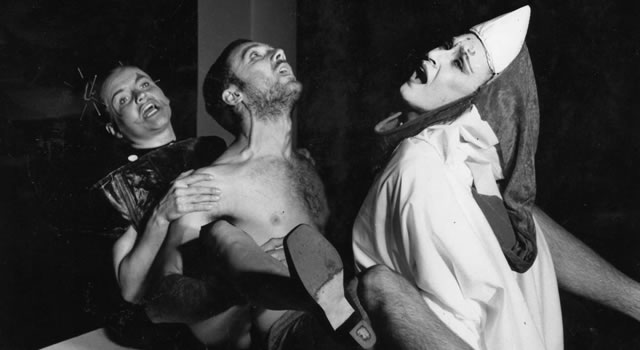 Cast: Beata Pilch, Sean Marlow, Magaly Colimon, Ben Byer, Julie Riffle, Michael Zoll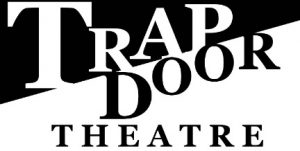 Playwright
Stanisław I. Witkiewicz was a Polish poet, painter, playwright, novelist, photographer, expert on drugs, and philosopher. He is one of the most brilliant figures of the European avant-garde. A consummate artist who incessantly crossed disciplinary boundaries, he experimented widely in photography, painting and drawing, theatre, philosophy, and fiction between WWI and WWII. Among his most well-known works are the transgressive novel Insatiability, his 1933 work Narkotyka comprised of surrealistic portraits and drawings created and written under the influence of a wide array of narcotics (work which predated similar experiments by Michaux among others), his fractured photographic self-portraits using mirrors and his plays The Madman and the Nun, The Water Hen, The Mother, The Anonymous Work, and The Shoemakers. Witkiewicz committed suicide shortly after the outbreak of war in September of 1939.
The Madman and the Nun
Written by Stanisław I. Witkiewicz
Translated by Daniel C. Gerould
Directed by Sean Marlow and Beata Pilch
Opened June 1994
Witkacy flamboyantly imbues everything and everyone with the confusion between sanity and madness. The play is a strikingly funny attack on both medicine and academia and man's futile attempt to control the "demons" of existence.
For hardy and adventurous souls, this is a most interesting hour of theatre. Set in a cell for raving maniacs in a lunatic asylum, "The Madman and the Nun" plays with the dehumanizing aspects of institutional life and the subjectivity of what constitutes sanity… Keep your eye on the people at Trap Door, this is a strong beginning.
Chris Jones, New City
Trap Door is known for attacking complex, subversive works with gusto, and this production only adds to that reputation.
Nick Green, The Chicago Reader
Directors
Beata Pilch founded Chicago's Trap Door Theatre in 1994 and still presides as its Artistic Director. Originally from Chicago, she holds a BFA in Acting from the United States International University in San Diego and a MFA in Acting from California Institute of the Arts in Valencia, CA. She had the honor to graduate as a magna cum laude from both universities and was later awarded the Prestigious Alumni award from CalArts. She has directed and performed in over 80 Trap Door productions and has toured abroad annually with the company to France, Romania, Hungary, Poland and was the first US theatre company ever to perform in the Republic of Moldova. In 2015, Beata created a sister company, Trap Door International, which produces out of Barcelona, Spain.
Sean Marlow was the co-founder of the Trap Door Theatre. Originally from Atlanta, GA, he received his Bachelor of Fine Arts in acting from U.S. International University in San Diego, CA. and continued with his graduate studies at the University of Missouri-Kansas City. In the early years of Trap Door, he has acted, directed and designed over a dozen shows.