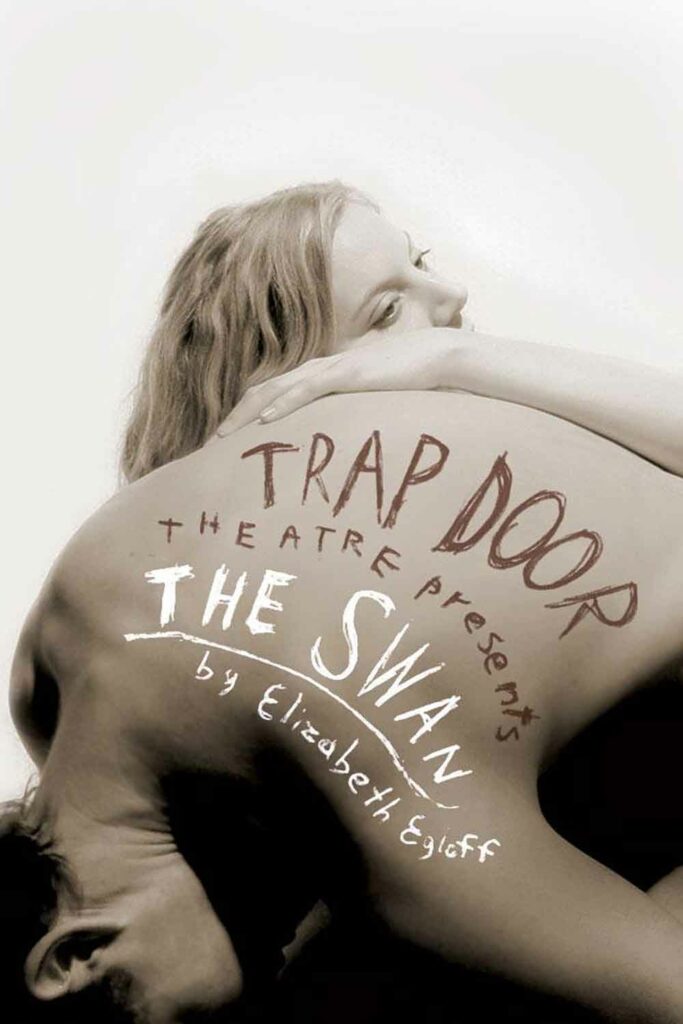 Cast: John Kahara, Kim McKean and Dana Wall.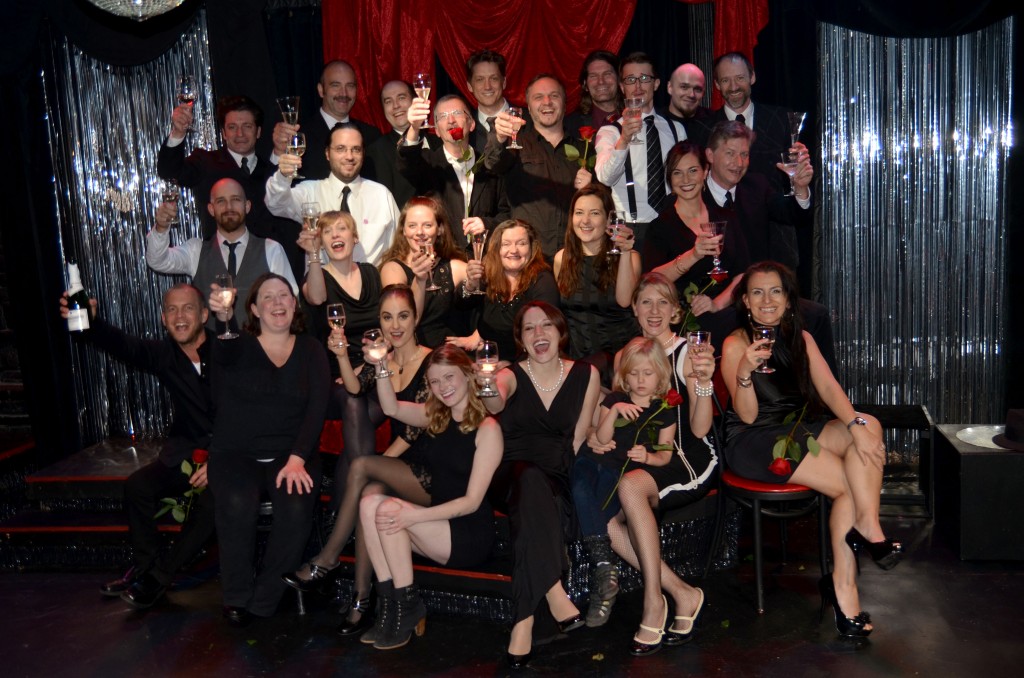 Playwright
Elizabeth Egloff, her path to the theatre started when she took a playwriting class at Brown University in the hopes that it would expand her poetry. Her fascination for playwriting lead her to declare a double concentration in playwriting and poetry. After receiving her graduate degree from Brown University she started working for New Voices Theatre while also working as a teacher at Emerson college in Boston, teaching screenwriting and adaptation. Egloff successfully applied to the Yale School of Drama. Since graduating in 1989, she has been able to support herself through playwriting. She has received several awards, including the Lila Wallace-Readers Digest Foundation Writer's Award, the Oppenheimer Award, the Kesselring Prize, as well as grants from the Fund for New American Plays, the W. Alton Jones Foundation, AT&T, the National Endowment for the Arts, the Massachusetts Foundation for the Arts, the Pew Charitable Trust, and the McKnight Foundation. Other plays by Egloff include The Devils, The Lover, Wolf-Man and Phaedra.
Set Design: Joel Klein / Sound Design: Omar Mashal / Costume Design: Beata Pilch / Lighting Design: Richard Norwood /  / Properties: Meredith Miller / Slides Design: Laura Madden / Graphic Design: Michal Janicki / Dramaturge: Geraldine Dulex
The Swan
Written by Elizabeth Egloff
Directed by Jen Ellison and John Kahara.
March 29 – May 5, 2007

Joseph Jefferson Nomination for "Best Acting in a Supporting Role" – John Kahara

The Swan, a fairy tale for adult, is set in Nebraska and tells the story of thrice-married Dora Hand, who begins a tediously boring affair with the married milkman Kevin. Inexplicably, a swan crashes into their lives through her window. The passion Dora denies Kevin suddenly manifests itself in her efforts to nurse the swan, whom she names Bill, back to health. But Bill doesn't merely recover. He transforms into a young handsome human man who knows nothing of human emotional fickleness.
Adult fairy tale superbly acted… It is a clever play full of wrenching emotion and zest. John Kahara and Kim McKean are marvelous. This little gem enchants. Recommended!
Tom Williams, Chicago Critic.com
Directors
Jen Ellison is a writer, performer, and director. Most recently she had the pleasure of performing with the Neo-Futurists in A Story Told in Seven Fights and will direct the upcoming remount of Tangles & Plaques. As a director at Second City, she oversaw two national touring companies, developed multiple shows for their Outreach and Diversity program, and directed Apes of Wrath for the ETC stage. Recent directing credits include: Nick & Gabe: American Champions (Up Comedy Club), Saturn Returns and Tangles & Plaques (The Neo-Futurists), and Diary of a Worm, a Spider and A Fly (Emerald City Theatre). Jen teaches at DePaul, Second City, and Columbia College.
John Kahara (The Illusionist) has been an ensemble with Trap Door since 2002. Some credits include Nana, Katzelmacher, Minna, The Unconquered, Beholder, The Swan, Chaste, Horses at The Window and the word progress on my mother's lips doesn't ring true. With Trap Door, John performed at The New York Fringe Fest (The Crazy Locomotive) and toured France with Me Too, I am Catherine DeNueve. He has played twice at the International Theatre Festival of Sibiu (Romania). He travelled to Zakopane, Poland with the cast of John Doe, performing at the thirtieth anniversary of the Teatr Witkacy. John also co-directed The Swan and assistant directed Eva Peron, 12 Ophelias and Cookie Play. He has appeared in three pieces created by visual artist Catherine Sullivan (Ice Floes, the Chittendens and Triangle of Need) shown at Tate Modern, The Walker, The Whitney, Session and The Pompidou. Around Chicago, John has also worked with Steep Theater and The Hypocrites. He sits deep in gratitude for having the opportunity to work with this talented and insightful director, cast and crew; and wishes to express all love and thanks to Justino Garcia, who makes everything, even the unknown, make sense.