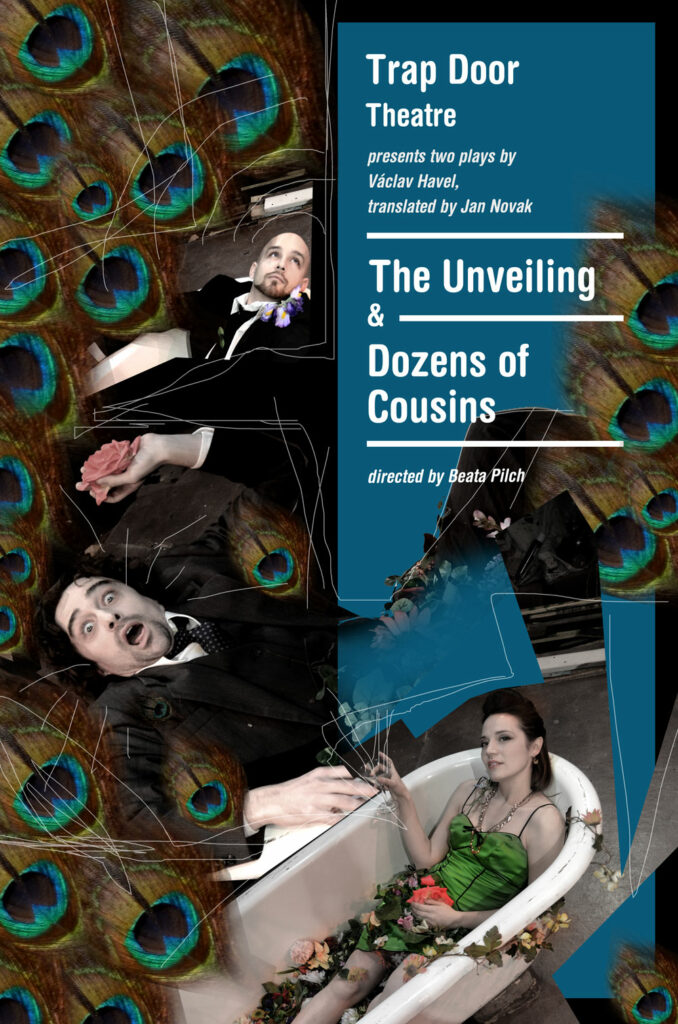 Cast: Tiffany Bedwell, Kevin Cox, Ryan Czerwonko, and Michael Doonan.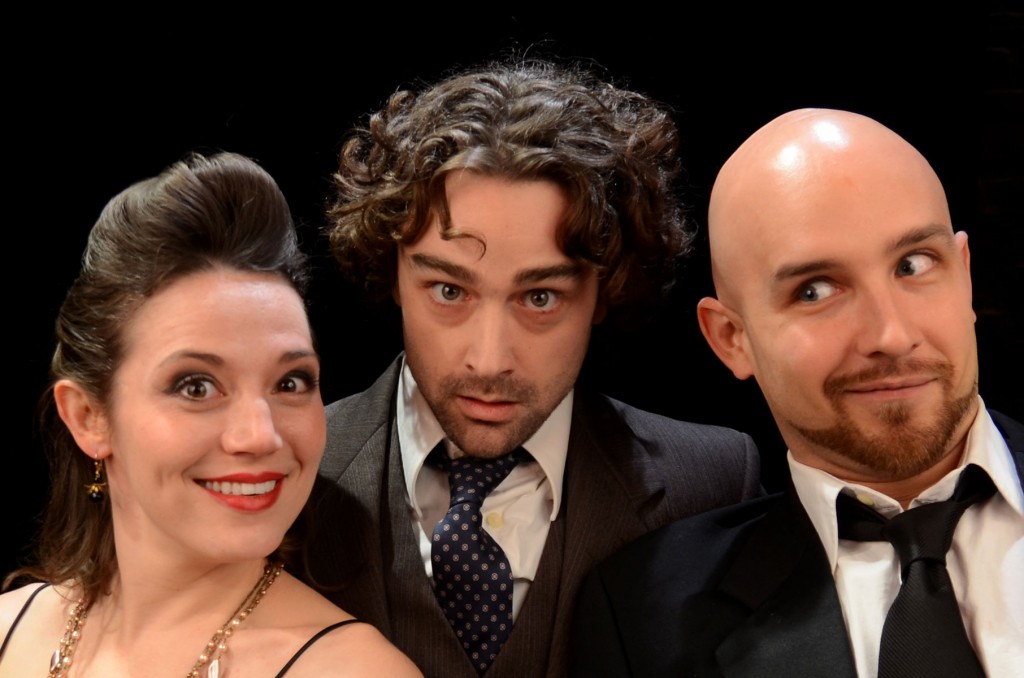 Playwright
Václav Havel was a Czech playwright, essayist, poet, dissident and politician. Because of his family's links to the cultural and political events in Czechoslovakia from the 1920s to the 1940s, the communists did not allow Havel to study formally. In the first part of the 1950s, Havel entered into a four-year apprenticeship as a chemical laboratory assistant and simultaneously took evening classes to complete his secondary education (which he did in 1954). For political reasons he was not accepted into any post-secondary school with a humanities program; therefore, he opted to study at the Faculty of Economics on Czech Technical University. He left this program after two years. Following his return from two years of military service, he worked as a stage technician – first at Divadlo ABC, and then, in 1960, at Divadlo Na zabradli. From 1962 until 1966, he studied Drama by correspondence at the Faculty of Theatre on the Academy of Musical Arts. Havel was the ninth and last president of Czechoslovakia (1989-1992) and the first president of the Czech Republic (1993-2003). He wrote more than 20 plays and numerous non-fiction works. He received much recognition before his death in 2011, including the United States Presidential Medal of Freedom, the Gandhi Peace Price, the Philadelphia Liberty Medal and the Ambassador of Conscience Award. Dozens of Cousins was written in 2010 as a modern sequel to The Unveiling. This is its first production in an English translation by Jan Novak.
The Unveiling
and
Dozens of Cousins
U.S. Premieres
Written by Václav Havel
Translated by Jan Novak
Directed by Beata Pilch
December 20, 2012 – February 9, 2013

A humorous commentary of a marginalized man taunted with the life he could be living. What happens when a man visits friends for the grand reveal of their new décor and discovers that their next project is him?
Beata Pilch's manicured, high-strung staging makes the submerged menace of the pieces hilarious, bracing, and deeply disturbing. Recommended!
Justin Hayford, The Chicago Reader
As is standard with the Trap Door, the cast is wholly excellent. Recommended!
Paul Kubicki, Stage and Cinema
Trap Door is a Chicago treasure… Recommended!
Tom Williams, ChicagoCritic.com
Director
Beata Pilch founded Trap Door Theatre in 1994. Originally from Chicago, she holds a BFA in Acting from the United States International University in San Diego and a MFA in Acting from California Institute of the Arts in Valencia, CA. She had the honor to graduate as a magna cum laude from both universities and was later awarded the Prestigious Alumni award from CalArts. Pilch found Chicago's Trap Door Theatre in 1994 and still presides as its Artistic Director. She has directed and performed in over 80 Trap Door productions and has toured abroad annually with the company to France, Romania, Hungary, Poland and was the first US theatre company ever to perform in the Republic of Moldova. In 2015, Beata created a sister company, Trap Door International, which produces out of Barcelona, Spain.
Assistant Director: Michael Doonan / Choreography: Simina Contras / Set Design: Mike Mroch / Lighting Design: Richard Norwood / Sound Design: Danny Rockett / Costume Design: Mikayla Pasquale / Stage Manager: Gary Damico / Make-Up Design: Zsofia Ötvos / Dramaturg: Milan Pribisic/ Graphic Design: Michal Janicki