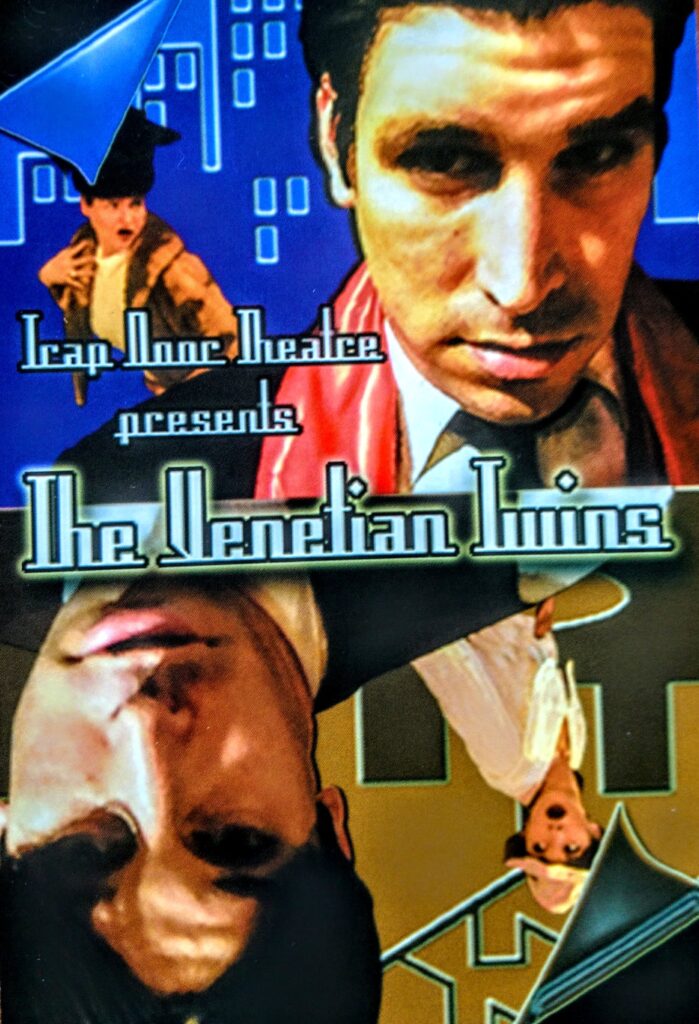 Cast: Garrett Prejean, Beata Pilch, Nicole Wiesner, Shannon Farmer, Michael McEvoy, John Kahara, Carolyn Shoemaker, Ryan Palmer, Judy Loyd, George Ketsios, Michael Johnson, Chris McConnell and Antonio Mendola.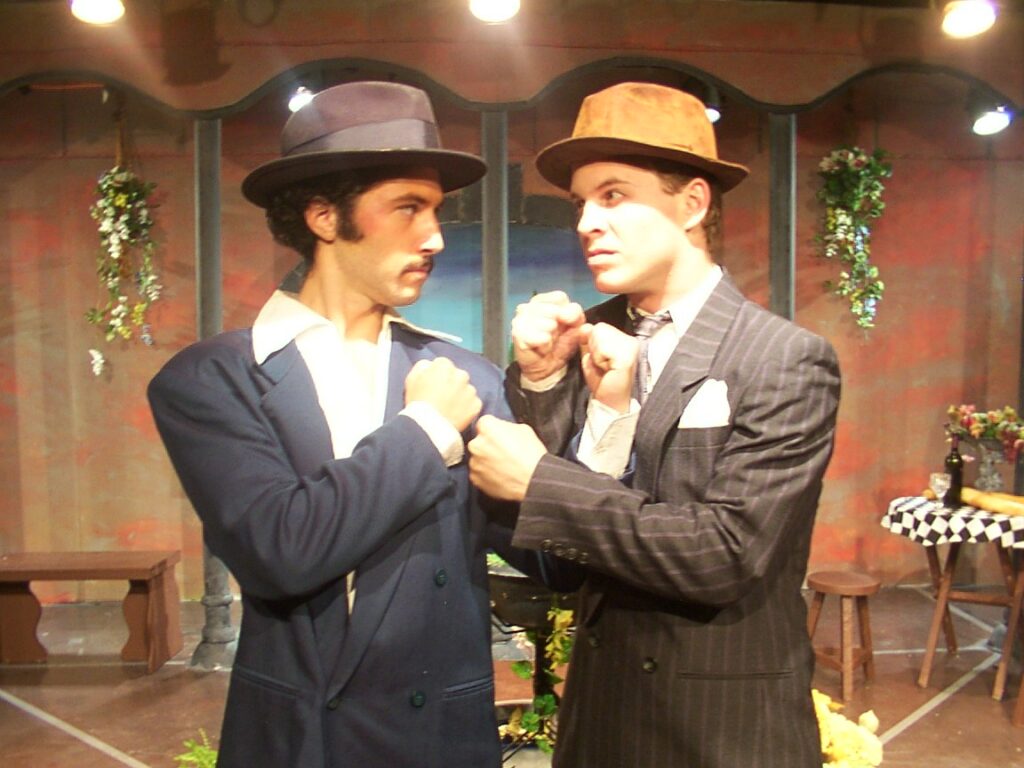 Director
Michael S. Pieper has been developing and teaching his method of acting in the Midwest and west coast since 1988. Michael headed up the Acting Program at the Second City Training Center for the last 22 years. He received his Masters of Fine Arts in Directing from the United States International University of San Diego where he also was on the faculty for eight years. He was the Artistic Director of the North Coast Conservatory Theatre in San Diego, the Resident Director/Artistic Associate at the Trap Door Theatre and Artistic Director of the Boxer Rebellion Theatre, both in Chicago. Michael has directed over 98 productions and acted in over 40 productions.
Lighting Design: Richard Norwood / Set Design: Michael S. Pieper / Sound Design: Bob Rokos
The Venetian Twins

Written by Carlo Goldoni
Translated by Michael Feingold
Directed by Michael S. Pieper
Opened July 2003

A sexy comic romp centered around twins (seperated at birth) while searching for love are mistaken for each other and the resulting chaos includes duels, betrayals, spats, arrests, a casket of jewels and death.
A fun summer romp, with the right ingredients: a clever, classic script done by people who understand it.

Rick Reed, The Windy City Times
Playwright
Carlo Goldoni was the great reformer of Italian comedy. His importance, which consisted rather in giving good examples than precepts, lay in his having regularized the drama of his country, and freed it from the conventionality of the Commedia dell' Arte, or improvised comedy. He rightly maintained that Italian life and manners were susceptible of artistic treatment such as had not before been given them. Goldoni was born in Venice on February 25, 1707. He died in Paris during the French Revolution on February 6, 1793, only a few days after Louis XVI was taken to the guillotine. For forty-six of those eighty-six years of his life, Carlo Goldoni was ceaselessly writing plays for the theatres of Italy and France. During one of those years, in order to save the theatre in Venice for which he was working from having to close down, he made a rash promise that he would write sixteen plays in one year. His true vocation was the theater, and he made his bow with a tragedy, Amalasunta, produced in Milan, but this was a failure. His next play, Belisario, written in 1734, succeeded. He had come to realize that the Italian stage needed reforming, and adopting Molière as his model, he went to work in earnest, and in 1738 produced his first real comedy, L'Umo di mondo. During his many wanderings and adventures in Italy, he was constantly at work, and when, at Leghorn, he became acquainted with the manager Medebac, he determined to pursue the profession of play writing in order to make a living. In 1761 he went to Paris, where he continued to write. Among the plays which he wrote in French, the most successful was Le Bourru bienfaisant, produced on the occasion of the marriage of Louis XVI and Marie Antoinette in 1771. He enjoyed considerable popularity in France, and when he retired to Versailles the King gave him a pension. But when the Revolution broke out, he was deprived of it. The story of his life has been told with much detail in the autobiographical Mémoires, which he wrote in French in 1787. Goldoni's fame rests on the comedies picturing the customs of his time. Notable among these are La locandiera, Un curioso accidente, Il Bugiardo, Pamela, La bottega di caffe, I Rusteghi, and Il Burbero benefico. These and a few others still live on the Italian stage.