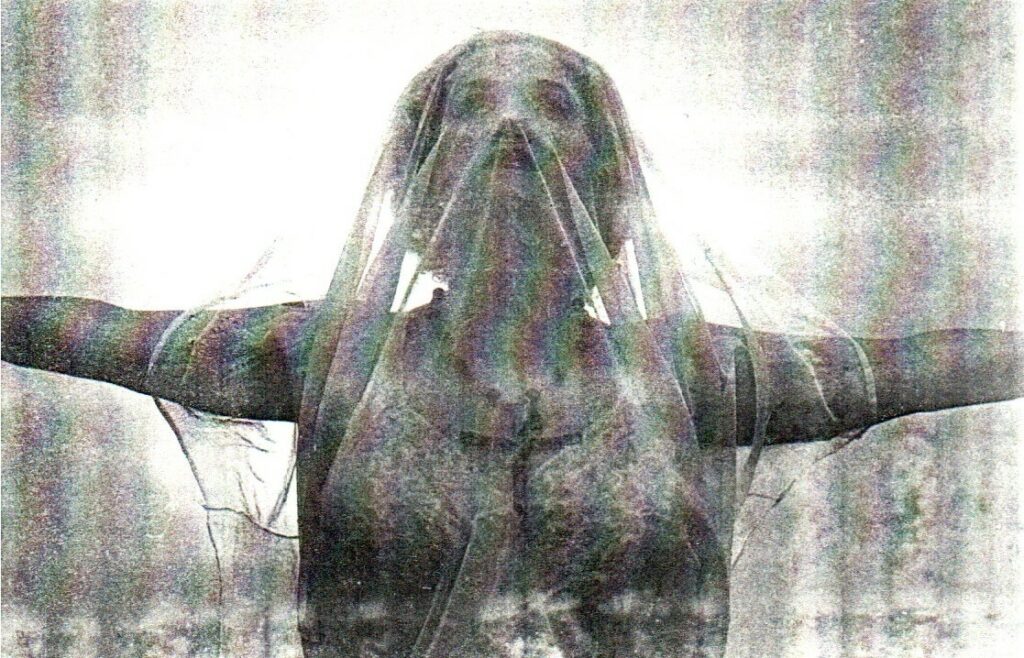 Cast: Magica Bottari and Su Sazama.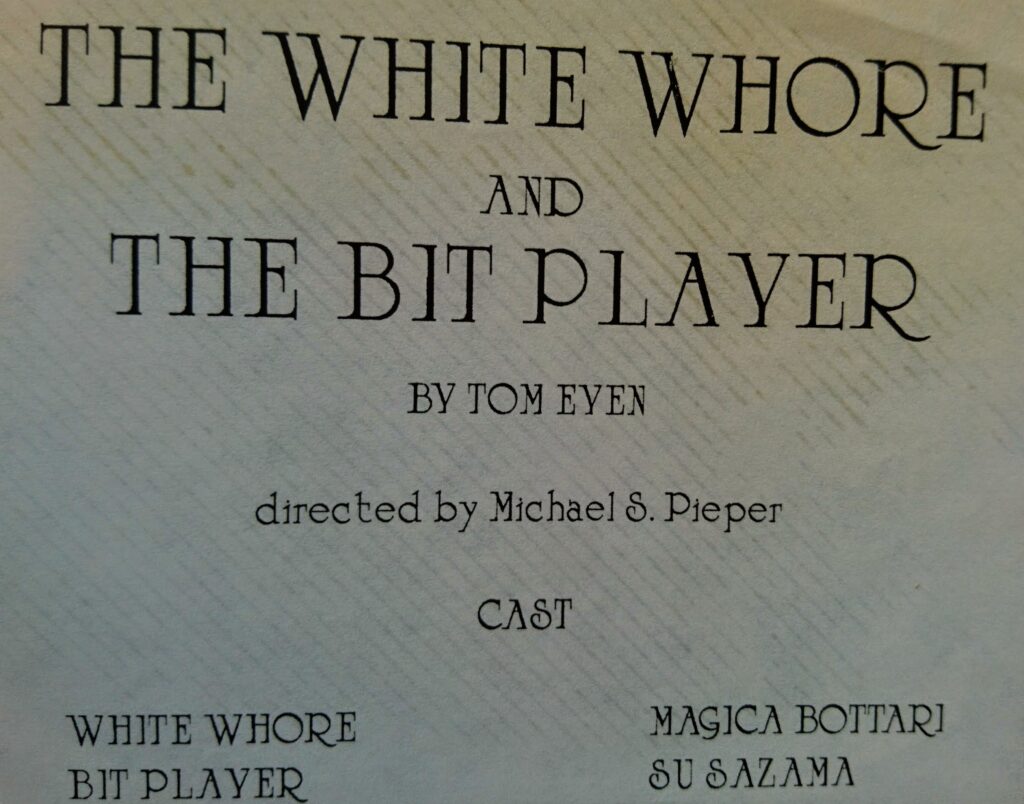 Playwright
Tom Eyen was an American playwright, lyricist, television writer, and director. He received a Tony Award for Best Book of a Musical for Dreamgirls, for which he was also nominated for best original score. He has written and collaborated on such musicals as Dreamgirls, and The Dirtiest Musical in Town. Eyen died from complication AIDS in 1991.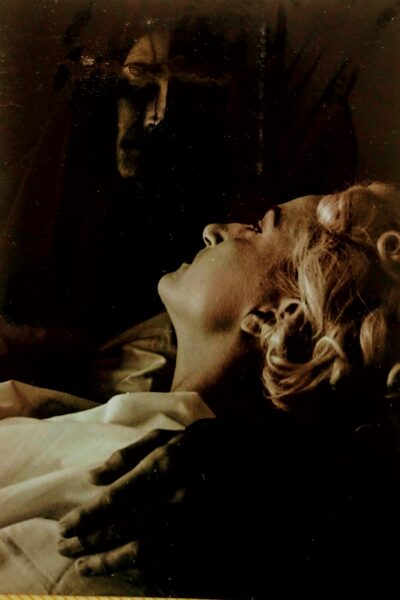 The White Whore and the Bit Player

Written by Tom Eyen
Directed by Michael S. Pieper
September 1996

SEX. FAME. ABANDONMENT. LOVE. DEATH. A play about one woman who didn't quite make it. DOES THE NIGHTMARE END TEN SECONDS BEFORE DEATH? The last moments of a woman's life and the flashbacks that reveal her truth.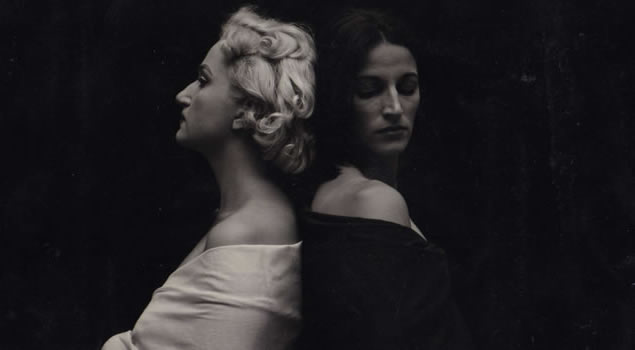 Director Michael S. Pieper orchestrates the textually dense one-act with messianic reverence and meticulous attention to detail.
Mary Shen Barnidge, The Chicago Reader
Michael Pieper's interpretation keeps the energy building scene after scene
Gabrielle S. Kaplan, The Chicago Reader
Director
Michael S. Pieper has been developing and teaching his method of acting in the Midwest and west coast since 1988. Michael headed up the Acting Program at the Second City Training Center for the last 22 years. He received his Masters of Fine Arts in Directing from the United States International University of San Diego where he also was on the faculty for eight years. He was the Artistic Director of the North Coast Conservatory Theatre in San Diego, the Resident Director/Artistic Associate at the Trap Door Theatre and Artistic Director of the Boxer Rebellion Theatre, both in Chicago. Michael has directed over 98 productions and acted in over 40 productions.
Stage Manager: Peter Pietraszewski / Lighting Design: Richard Norwood / Set Design: Michael S. Pieper / Sound Design: Michael Pieper & Michael Garvey