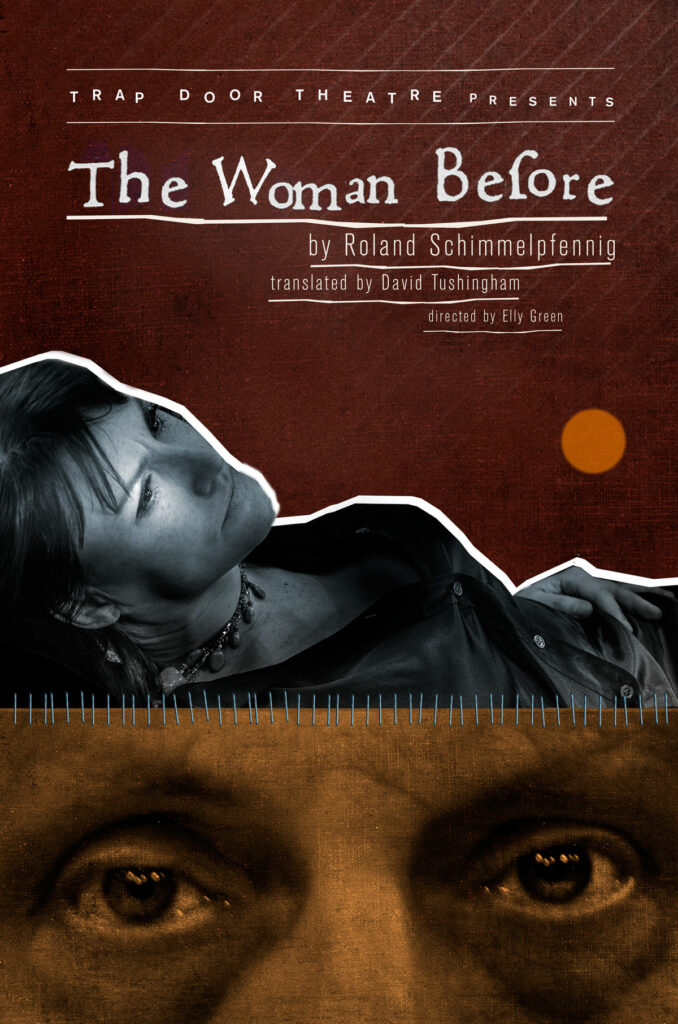 Cast: Kirk Anderson, Shawna Franks, Adam Marcantoni, Loretta Rezos, and Leslie Ruettiger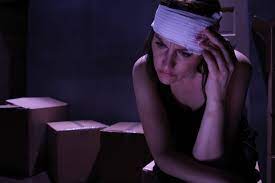 Playwright
Roland Schimmelpfenning is one of the most produced European playwrights. His plays have been translated into over 20 languages and he made his US debut in 2007 with Arabian Nights, his play produced by NYC's Play Company. He first worked as a freelance journalist and author in Istanbul before studying as a theatre director in Munich's Otto Falkenberg School in 1990. He then became an assistant director and later a member of the artistic team at Munich's Kammerspiele. Roland Schimmelpfennig was then engaged as dramaturg and author at the Berlin Schaubühne for the 1999/2000 season and was resident playwright at the Deutsches Schauspielhaus in Hamburg. In 2010, Schimmelpfennig was awarded the Mühlheimer Dramatists Award for his play The Golden Dragon. The play premiered at the Burgtheater Vienna last season and has since received more than 20 productions worldwide. He finished a commission for the Tokyo National Theater and the Burgtheater in Vienna. Schimmelpfennig is the recipient of the highest Playwriting Award in Germany, the Else-Lasker-Schüler-Prize, to honor his entire Oeuvre.
Stage Manager: Meg Eaton / Set Design: Joe Schermoly / Lighting Design: Richard Norwood / Costume Design: Rachel Sypniewski / Sound Design: Aaron Stephenson / Makeup Design: Zsófia Ötvös / Fight Director: Matt Hawkins / Assistant Director: Meghan Lewis / Dramaturg: Milan Pribisic / Graphic Design: Michal Janicki
The Woman Before

Written by Roland Schimelpfennig
Translated by David Tushingham
Directed by Elly Green
May 14 – June 13, 2015
Presented with support from the Goethe-Institut of Chicago.

"You swore that you'd love me forever"
Frank doesn't recognize his teenage sweetheart, Romy, when she turns up at his door 24 years later. She's coming to remind him of a promise he made. Meanwhile, Frank's son is making a similar promise to his teenage girlfriend. When an accident forces Frank to take Romy into his home, the cracks in Frank's marriage begin to widen and events take a startling turn. Playing with time and perception, Schimmelpfennig's The Woman Before is a tense, darkly humorous study of obsession, desire and the enduring power of first love.
Kudos of the highest degree must be given for every aspect of this production. Trap Door's solid ensemble work makes it difficult to single out any member of the cast for particular praise; they each play an equal role in bringing this monster story to life. … Director Elly Green has truly worked magic to bring all of these elements together to create a piece that crawls under your skin and into the darkest depths of your mind.
Sean Kelley, New City Stage
[Director Elly Green] nails the volatile love triangle at the play's center, maintaining a precise balance between deadpan absurdity and psychological terror.
Justin Hayford, Chicago Reader
Director
Elly Green is a British theatre director with an MFA in Theatre Directing from Birkbeck College, University of London. The Woman Before is her first show with Trap Door Theatre. Directing credits include: Happy (Redtwist Theatre), Unwilling and Hostile Instruments (Theatre Seven), Everythingaoke (Livewire), Rabbit (Stage Left Theatre – Jeff Nominated for "Best Director"), The Tomkat Project (Playground Theatre, The Players Theatre, NY Fringe and iO West Theater, LA). Elly was an assistant-director on Henry V (Chicago Shakespeare Theatre) and Proof (Court Theatre). UK directing credits include: Our Country's Good (Royal and Derngate), My Balloon Beats Your Astronaut (Tristan Bates Theatre), About Tommy (Southwark Playhouse), Copenhagen (Tabard Theatre), Skylight (Stephen Joseph Theatre), The Beach (Theatre 503) and The Zoo Story (Etcetera). She spent a year at the Royal National Theatre as a staff-director, assisting on Oedipus, Her Naked Skin and Mrs Affleck. She has directed several productions for educational institutions including: The Coast of Utopia, Beyond Therapy, Pillars of the Community, Summerfolk & Three Sisters. Elly is also a reader for Steppenwolf Theatre and was formerly a senior reader at The Royal Court Theatre, London.