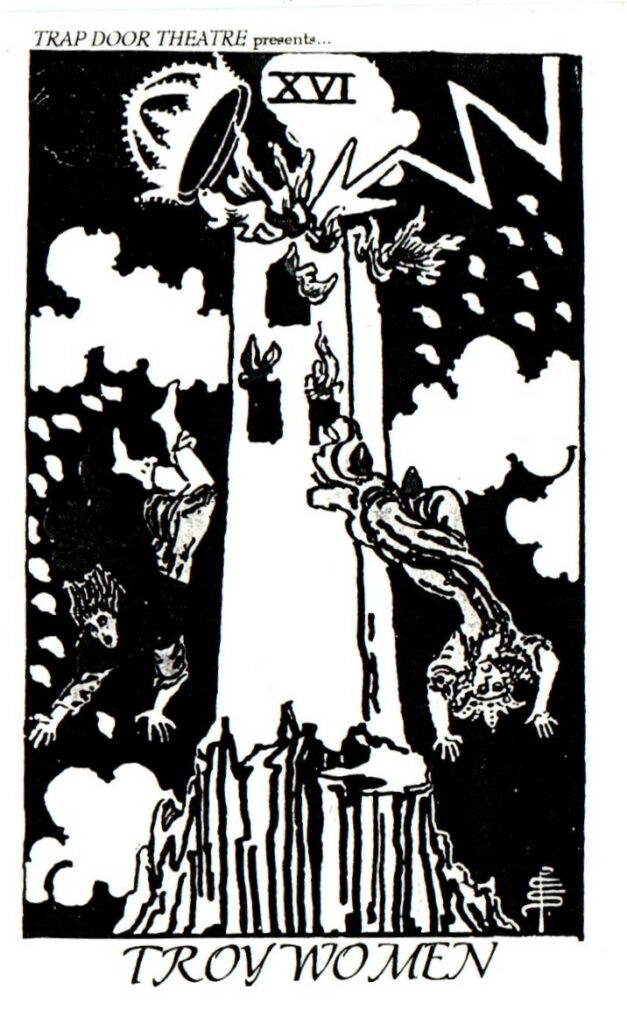 Cast: Kirsten Berman, Summer Chance, Julie Ganey, Michael Garvey, Kristie Hassinger, Valentine Miele, Beata Pilch, Christina Pronzati, Karolyn Shapiro and Dalia Zatki.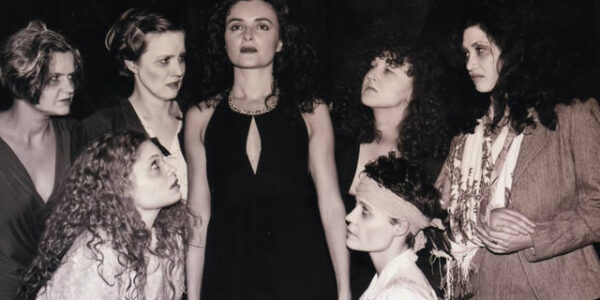 Playwright
Karen Hartman is an American playwright. She has written such plays as Troy Women, Tuesday's Folly, Reproducing Georgia, Little Wimmin, and No Second Troy.
Troy Women

Written by Karen Hartman
Directed by Michael S. Pieper
November 1996

Love to rape, Dignity to slavery, Madness to survival, A classic story which speaks to the constant plight of women.
They've tripped with TROY at the Trap
Catey Sullivan, Nightlines
Director
Michael S. Pieper has been developing and teaching his method of acting in the Midwest and west coast since 1988. Michael headed up the Acting Program at the Second City Training Center for the last 22 years. He received his Masters of Fine Arts in Directing from the United States International University of San Diego where he also was on the faculty for eight years. He was the Artistic Director of the North Coast Conservatory Theatre in San Diego, the Resident Director/Artistic Associate at the Trap Door Theatre and Artistic Director of the Boxer Rebellion Theatre, both in Chicago. Michael has directed over 98 productions and acted in over 40 productions.