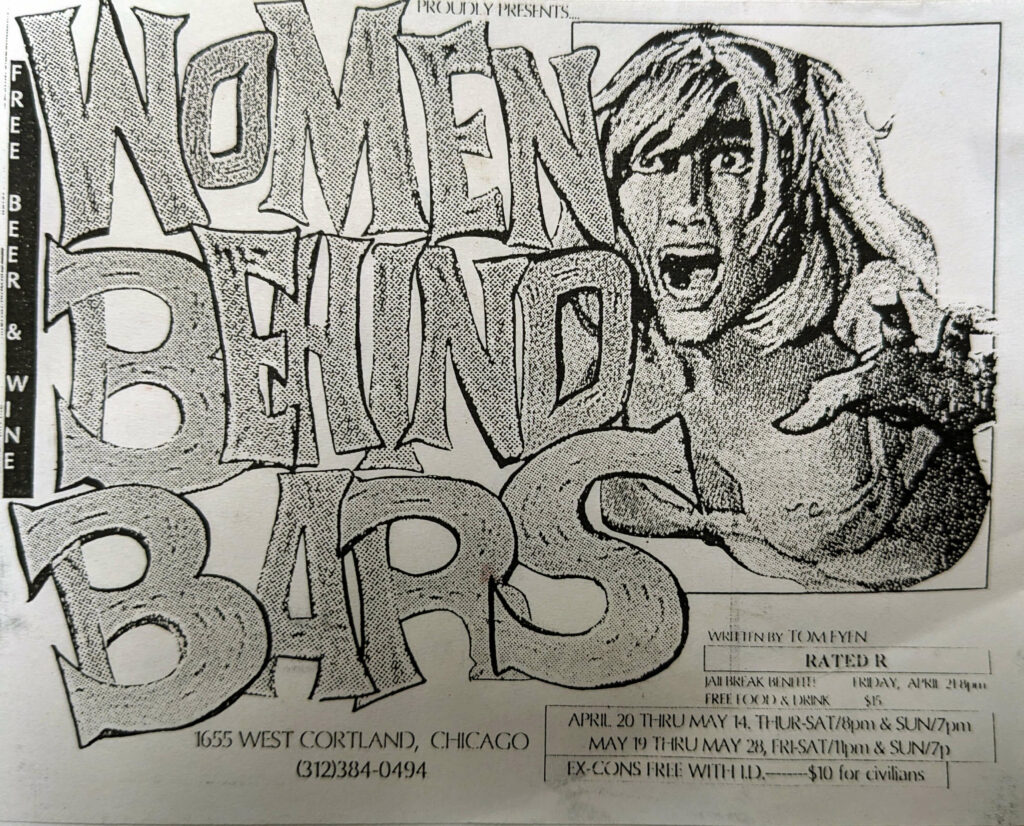 Cast: Jen Abrams, Ben Byer, Summer Chance, Deanna Cooke, Alexandra Goodman, Kristie Hassinger,  Eileen James, Cyndi Marinangel, Amantha Sam May, Tonya Young, and Michael Zoll.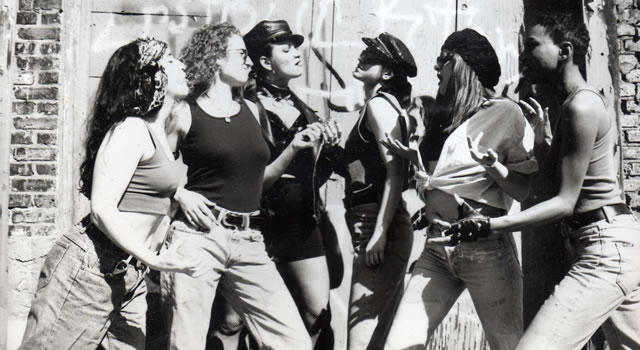 Playwright
Tom Eyen (August 14, 1940 – May 26, 1991) was an American playwright, lyricist, television writer and director. He received a Tony Award for Best Book of a Musical for Dreamgirls in 1981. Eyen is best known for works at opposite ends of the theatrical spectrum. Mainstream theatergoers became acquainted with him in 1981, when he partnered with composer Henry Krieger and director Michael Bennett to write the book and lyrics for the hit Broadway musical Dreamgirls, about an African-American female singing trio. Eyen's career started, however, with experimental theatre that he wrote and directed Off-Off Broadway in the 1960s. This led to his Off-Broadway success with The Dirtiest Show in Town (1970), a musical revue with nudity, and Women Behind Bars (1975), a camp parody of women's prison exploitation films. Eyen died of AIDS-related complications in Palm Beach, Florida at the age of fifty.
Women Behind Bars

Written by Tom Eyen
Directed by Beata Pilch
June 1995

Women Behind Bars is a camp play parodying the prison exploitation films produced by Universal, Warner Bros. and Republic Pictures during the 1950s. In this hilarious satire on B-movies, Mary Eleanor, an innocent duped into crime, lands in the Greenwich Village Woman's House of Detention, presided over by a massive matron with a taste for sadism and female flesh as the heroine, is now caged in the Big House, and learns about life the hard way.
Director
Beata Pilch founded Chicago's Trap Door Theatre in 1994 and still presides as its Artistic Director. Originally from Chicago, she holds a BFA in Acting from the United States International University in San Diego and a MFA in Acting from California Institute of the Arts in Valencia, CA. She had the honor to graduate as a magna cum laude from both universities and was later awarded the Prestigious Alumni award from CalArts. She has directed and performed in over 80 Trap Door productions and has toured abroad annually with the company to France, Romania, Hungary, Poland and was the first US theatre company ever to perform in the Republic of Moldova. In 2015, Beata created a sister company, Trap Door International, which produces out of Barcelona, Spain.