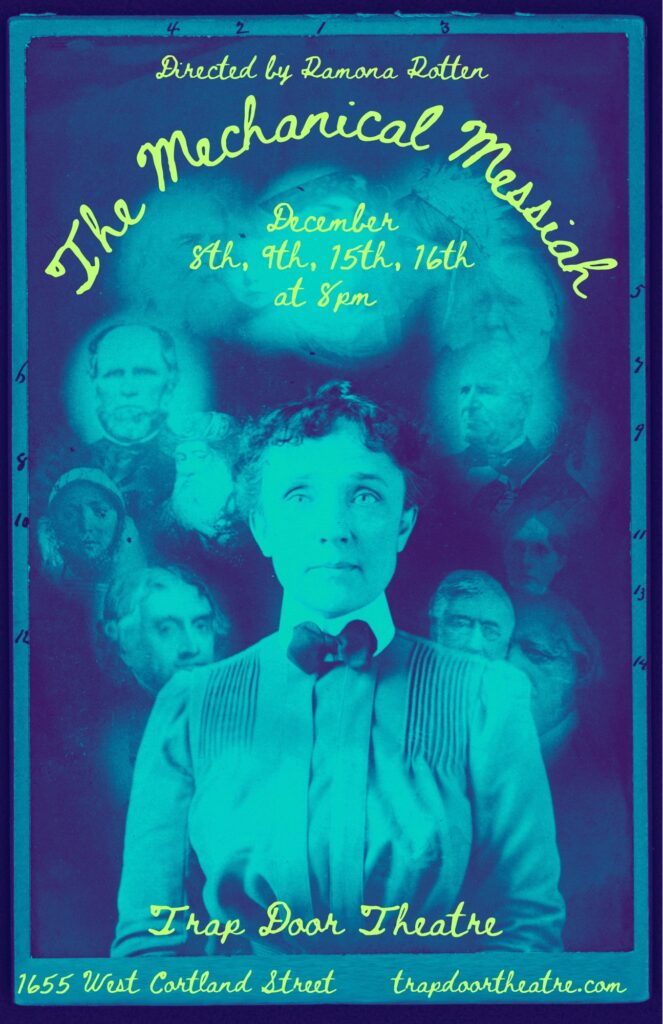 Featuring: John Francis Klingle and Tori Delaney.
The production team includes Ramona Rotten (Designer, Producer), and Alan Lewis (Producer).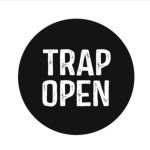 Trap Door's Trap Open Series Presents:
The Mechanical Messiah
Written by Ramona Rotten and Denver Hoffman
Directed by Ramona Rotten
December 8 – December 16, 2023
Runs: 8 p.m. Fridays and Saturdays.
Admission: $15
Where: Trap Door Theatre is located at 1655 W. Cortland St.
The Mechanical Messiah tells the story of John Murray Spear, a 19th-century radical, who attempted to usher in a Utopian future using the powers of the spirit world and modern technology.
In this existential farce, a pair of clairsentient eccentrics struggle against the vagaries of ushering in Utopia. Created by Ramona Rotten and Denver Hoffman, this new and exciting work examines "the trials borne in the secret chambers of the soul" through physicality, comedy and tenderness.
About the Trap Open Series
Trap Open explores non-traditional forms of playmaking, while developing and giving voice to the next generation of groundbreaking theatre artists.
In keeping with the promise to foster innovative forms of expression, Trap Door opens up its space to company members, as well as guest artists, to develop new work that exists outside the realm of a traditional theatrical run. These performances occur sporadically throughout the prime-time season as additional offerings during the week and late nights. Whether it is a workshop of a bold new play, a daylong performance installation, or a collaboration with artists from other mediums, Trap Open offers audiences thrilling, unexpected experiences while granting artists the opportunity to take risks that push their artistic practices to new heights.