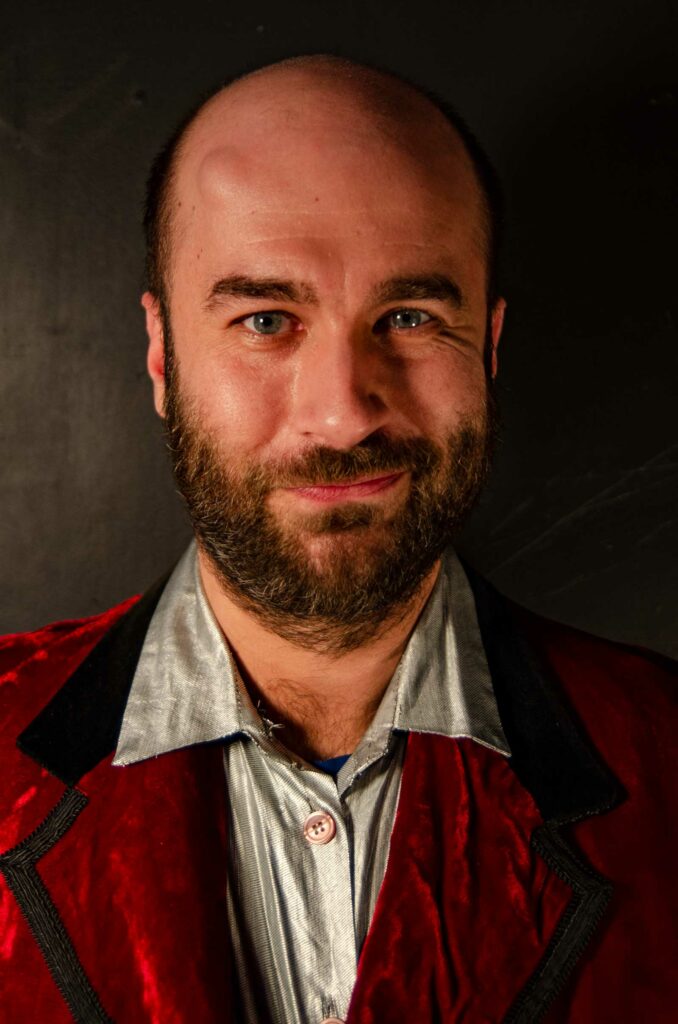 Acting
Discourse Without Grammar 
Decomposed Theatre, Episode 3

They

Phaedra

Cookie Play

Blood On A Cats Neck

The Balcony

Minna

The Fourth Sister

The Gardens of Earthly Delight

The Crazy Locomotive

Katzelmacher

NaNa

Quills

The Shoemakers
Ensemble member Carl Wisniewski (he/him/his) joined Trap Door in 2001. Originally from Elmwood Park, Illinois, he received his BA from Columbia College and MA from Illinois University.
Wisniewski's favorite line from a Trap Door production:
"You have to admit yourself that the times have long since passed when anything had any value" —They, Witkacy
Carl Wisniewski as Just (pronounced yoost) is ingeniously vague
J. Scott Hill, Chicago Stage Review
 Arnold and Wisniewski are hilarious and play off each other, verbally and physically, with perfect timing.
Jacob Davis, Around the Town Chicago
 Shoemaker and the other cast members (particularly John Gray as Slobok and Carl Wisniewski as Tenser) negotiate Witkacy's hairpin turns with aplomb –
John Beer, New City Stage
Bisto's performance makes Hippolytus an easy figure to identify with.
Jacob Davis, Around the Town Chicago