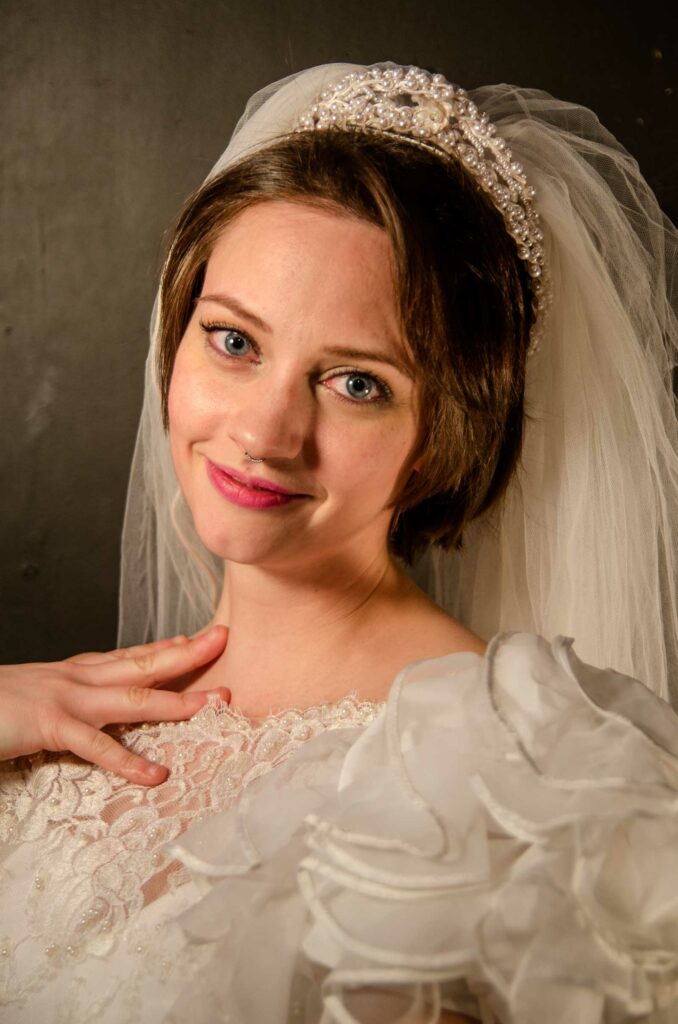 Acting
Bowie in Warsaw (Chicago, New York)
Joan and the Fire
Medea Material
Dinner with Marx
And Away We Stared
Decomposed Theatre, Episode 5
ALAS
The White Plague
Love and Information 
Tango 
The Old Woman Broods 
Occidental Express (2018 European tour) 
The Fairytale Lives of Russian Girls
No Matter How Hard We Try 
Design
Lipstick Lobotomy (assistant hair and makeup designer)
Emily Nichelson (she/her/hers) has been a member of the Trap Door community since 2015. She has appeared onstage in many productions, including the 2018 European Tour of The Occidental Express. She has also worked as the assistant hair and makeup designer.
 …we need this unique presentation (…), a collaboration between this awesome ensemble (…Chicago's amazing avant-garde company Trap Door Theatre) and an international group of guest performers and directors.
Tony Frankel, Stage and Cinema (about Decomposed Theatre)
What Trap Door does with this material is rather miraculous! Highly recommended!
Bill Esler, Buzz Center Stage (about The White Plague)
The next 90 or so minutes fly by as this cast tells many dozens of tales of what love and human connection looks like in the digital age.
Amy Munice, Picture this Post (about Love and Information)