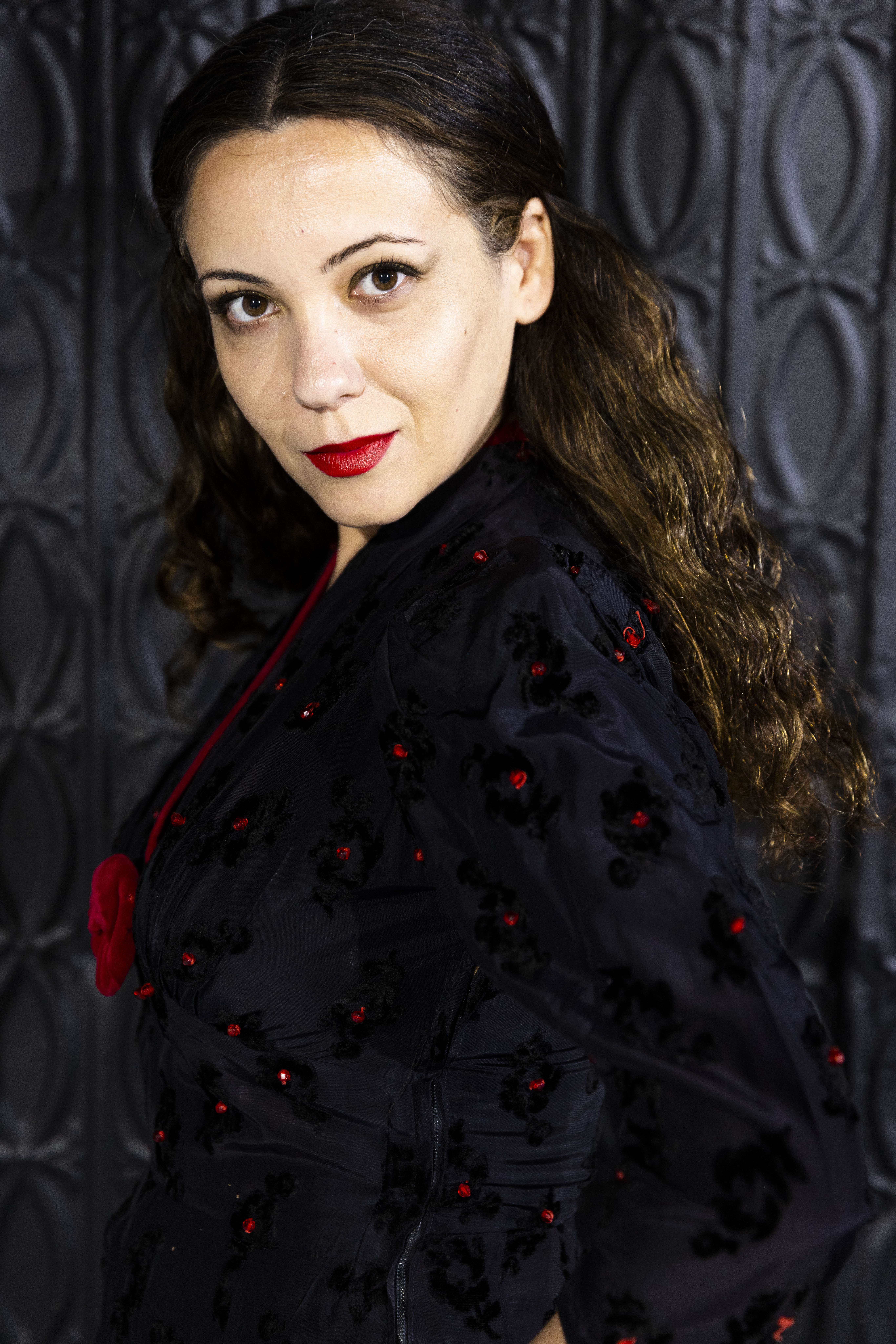 Acting
Princess Ivona
Tango
The Locketeer
Ensemble member Joan Nahid (she/her/hers) has been a member of the Trap Door since 2023. Originally from Tehran, she holds BS in Industrial Engineering and MFA in dramatic arts and play writing. She is a graduate of acting lab conservatory with Michael Pieper. Joan is also a published fiction writer.
Joan Nahid gets to show off snippets of her many talents in multiple roles, ranging from a photo-op beggar woman to the sprightly sung pre-show announcement.
Scott C. Morgan, Windy City Times (about Princess Ivona)

This physicality and expressiveness of this cast under the superb direction of Catherine Sullivan is what gives THE LOCKETEER its considerable draw… often using just their voice and posture to be a boy or man, as the dialogue requires.
Amy Munice, Picture this post (about The Locketeer)
Utterly committed performance from the standout cast…
Dmitry Samarov, Chicago Reader (about Tango)