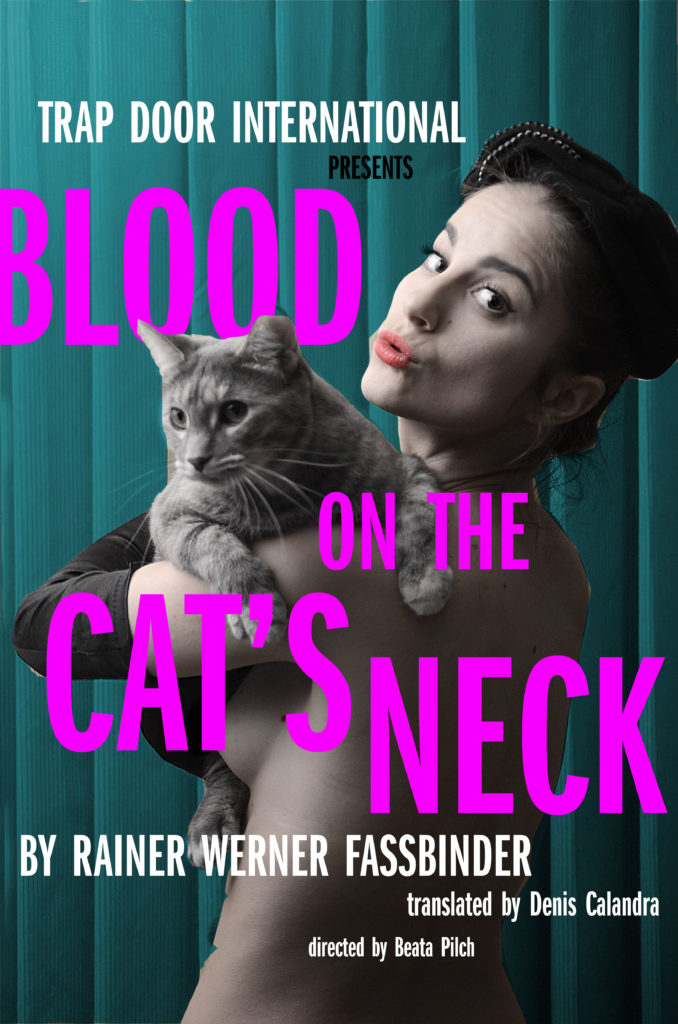 This production was the premier of Trap Door International, a newly formed group of international artists come together under the direction of Artistic Director Beata Pilch. Trap Door International debuted at the Tinta Roja in Barcelona, Spain.
Read more at Time Out Barcelona and on Facebook.
Blood on the Cat's Neck
Written by: Rainer Werner Fassbinder
Translated by: Denis Calandra
Directed by: Beata Pilch
Barcelona, Spain
November 28 – December 05, Tinta Roja Carrer de la Creu dels Molers (Barcelona, Spain)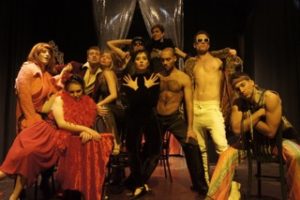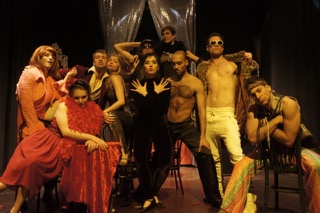 Cast: Jenny Beacraft, Carl Chambers, David Chevers, Stephanie Figueira, Michael Garvey, Benjamin Nathan-Serio, Evan Scott Schweitzer, Patrick Taggart, Lilly Tukur, and Raquel Jezequel Personal as Phoebe Zeitgeist!