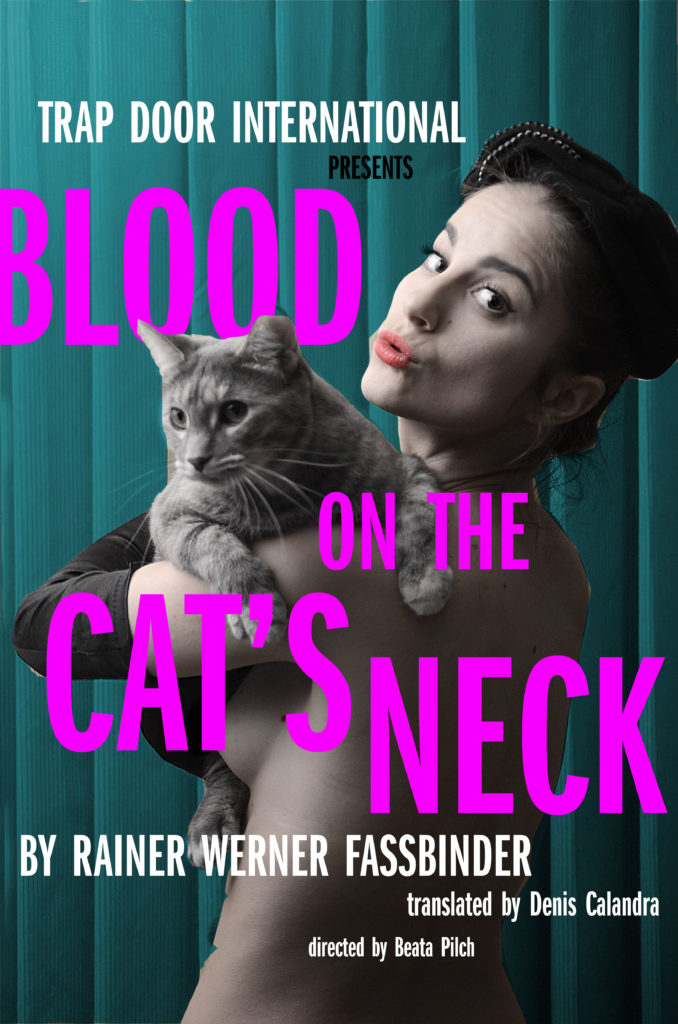 This production was the premier of Trap Door International, a newly formed group of international artists come together under the direction of Artistic Director Beata Pilch. Trap Door International debuted at the Tinta Roja in Barcelona, Spain.
Read more at Time Out Barcelona and on Facebook.
Playwright
Rainer-Werner Fassbinder was best known for his powerful, offbeat, messy films. He made forty films by the time he died of a drug overdose at thirty six. He began his work in the theatre in the late sixties, as a twenty-two year old. He acted, directed, (loosely) adapted classics by Buchner, Goethe, Sophocles, Goldoni and others, wrote several of his own plays, and in a few years emerged as the leader of a group of performers who worked with him until his death in 1982. Fassbinder's plays, like the films, are about varieties of alienation. The images Fassbinder created for the stage, and in films, linger as grotesque and brutal, possessing a strange, improbable truth…In a way, Fassbinder made a career out of despair-selling his own and others' misery in endless variations, operating according to a system he did not create. Other works included in his controversial anti-theater plays are: Bremen Freedom, Blood on the Cat's Neck, Katzelmacher, and The Bitter Tears of Petra von Kant.
Blood on the Cat's Neck
Written by Rainer Werner Fassbinder
Translated by Denis Calandra
Directed by: Beata Pilch
Barcelona, Spain
November 28 – December 05, Tinta Roja, Barcelona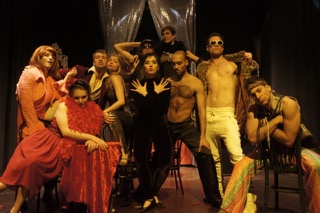 Cast: Jenny Beacraft, Carl Chambers, David Chevers, Stephanie Figueira, Michael Garvey, Benjamin Nathan-Serio, Evan Scott Schweitzer, Patrick Taggart, Lilly Tukur, and Raquel Jezequel Personal as Phoebe Zeitgeist!
Director
Beata Pilch founded Trap Door Theatre in 1994. Originally from Chicago, she holds a BFA in Acting from the United States International University in San Diego and a MFA in Acting from California Institute of the Arts in Valencia, CA. She had the honor to graduate as a magna cum laude from both universities and was later awarded the Prestigious Alumni award from CalArts. Pilch found Chicago's Trap Door Theatre in 1994 and still presides as its Artistic Director. She has directed and performed in over 80 Trap Door productions and has toured abroad annually with the company to France, Romania, Hungary, Poland and was the first US theatre company ever to perform in the Republic of Moldova. In 2015, Beata created a sister company, Trap Door International, which produces out of Barcelona, Spain.