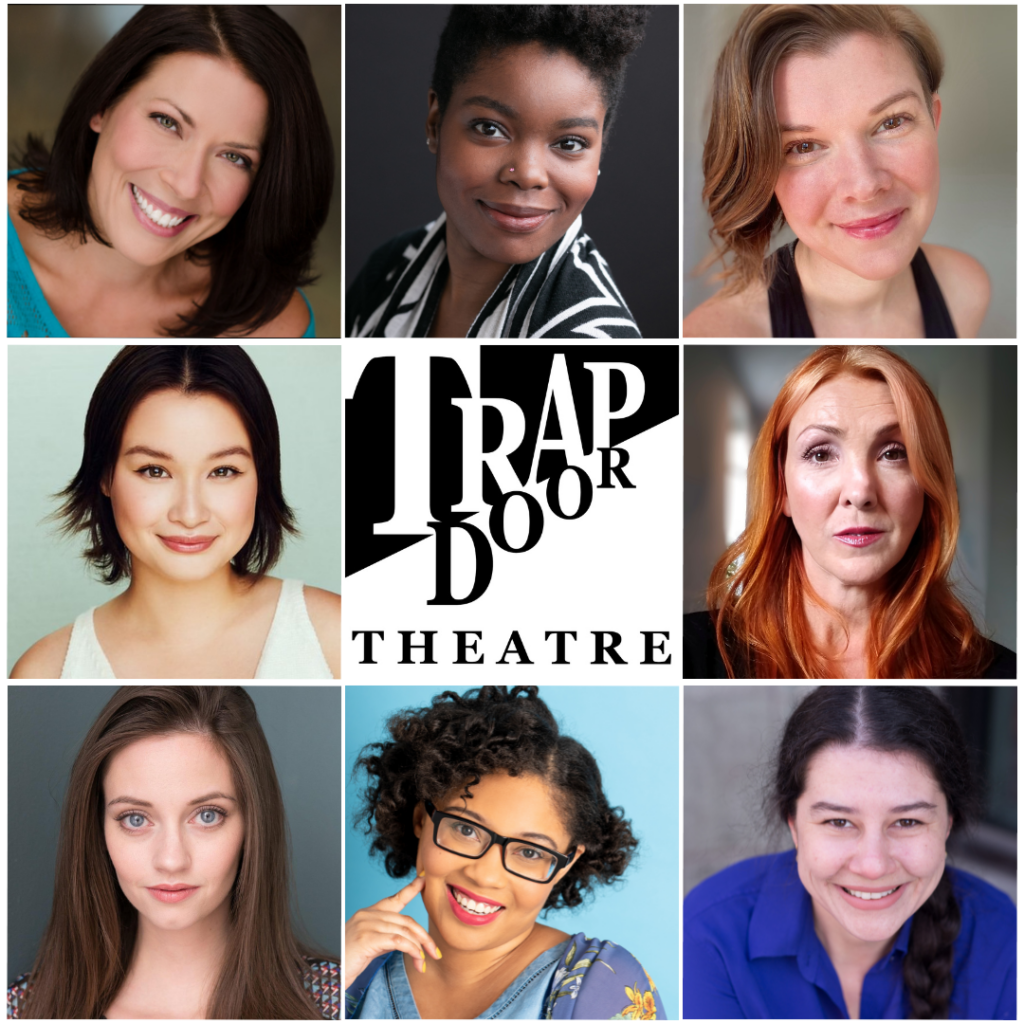 Cast: Carolyn Benjamin, Cat Evans, Lauren Fisher, Juliet Kang Huneke, Emily Lotspeich, Emily Nichelson, Tia Pinson, and Manuela Rentea.
Playwright
Matei Vişniec playwright, poet and journalist, was born in Romania, and now lives in Paris. He began writing for the theatre in 1977. Early in his career Vişniec's plays were banned by the Romanian censors. In 1987 he was invited to France by a literary foundation. While there, he asked for and received political asylum. After the fall of communism in Romania, in 1989, Vişniec became one of the most performed playwrights in the country. Vişniec gained international attention in 1992, with productions of Horses at the Window in France, and Old Clown Wanted at the "Bonner Biennale". Since then, Matei Vişniec's work has been produced in France, Germany, United States, Denmark, Austria, Poland, Finland, Italy, Turkey, Brazil, Romania, and Moldavia. Most recently, his play the word progress on my mother's lips doesn't ring true was the winner of the "Best Play in the Off-section" at the Avignon Festival in 2009. Most recently, by a decree signed by French President Emmanuel Macron, Matei Vişniec became a Knight of the National Order of Merit.
Director
Nicole Wiesner (she/her) joined the Trap ensemble in 1999, and currently serves as the Managing Director. Directing credits for the company: Minna, The Fairytale Lives of Russian Girls, Phedre, Monsieur D'eon is a Woman, The Old Woman Broods, The White Plague, Decomposed Theatre Episode 5, and The Martyrdom of Peter Ohey. Some of her favorite Trap acting credits include First Ladies (dir. Zeljko Djukic, Joseph Jefferson Citation: Outstanding Actress); OVERWEIGHT, unimportant: MISSHAPE (dir. Yasen Peyankov); and the title roles in The Bitter Tears of Petra Von Kant; Nana (dir. Beata Pilch) and Alice in Bed. (Director Dado). Regionally, she has appeared at the Goodman Theatre in 2666, directed by Robert Falls and Seth Bockley; Shining City directed by Robert Falls; and Passion Play, directed by Mark Wing-Davy (After Dark Award, Outstanding Performance). Other credits include Shining City at the Huntington Theatre in Boston; Passion Play at Yale Repertory Theatre and Epic Theatre NYC; The Book Thief (dir. Hallie Gordon), South of Settling (dir. Adam Goldstein) and Dublin Carol (Dir. Amy Morton) at Steppenwolf Theatre; Dying City (dir. Jason Loewith) at Next Theatre, Great Men of Science (dir. Tracy Letts) at Lookingglass Theatre; and Phedre (dir. JoAnn Akalitis) at The Court Theater.
Joan and the Fire

US Premiere
Written by Matei Vişniec
Translated by Jeremy Lawrence
Directed by Nicole Wiesner
March 9 – April 15, 2023
Runs: 8 p.m. Thursdays, Fridays and Saturdays.
Admission: $25, with two-for-one admission on Thursdays. 90 minutes with no intermission.
Where: Trap Door Theatre is located at 1655 W. Cortland St.
Joan and the Fire examines the way in which history is constantly being rewritten to better serve those in power. When a group of performers staging their take on the myth of Joan of Arc are met by the myth herself, it becomes a battle of epic proportions to save history as Joan and the players each fight to tell their version of the story.
Following the successes of our productions of How to Explain the History of Communism to Mental Patients, Occidental Express, and many other plays written by Matei Vişniec, Managing Director Nicole Wiesner directs this newly translated Vişniec piece exclusively commissioned for Trap Door Theatre.

Chicago and Trap Door COVID-19 Protocol
MASKS REQUIRED FOR INDOOR PERFORMANCES
The production team includes David Lovejoy (Assistant Director), Miguel Long (Choreographer), Anna Klos (Stage Manager), J. Michael Griggs (Scenic Designer), Richard Norwood (Lighting Designer), Rachel Sypniewski (Costume Designer), Danny Rockett (Original Music and Sound Designer), Bill Gordon (Fight Choreographer), Zsófia Ötvös (Makeup and Hair Designer), Milan Pribisic (Dramaturg), Ember Sappington (Dramaturg), and Michal Janicki (Graphic Designer).