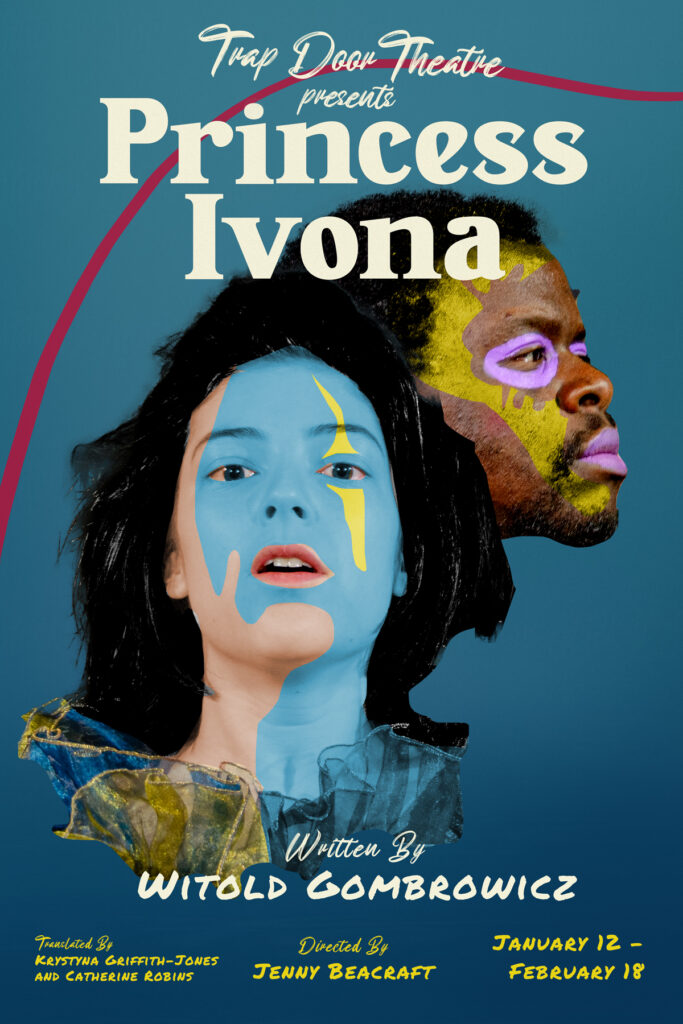 Cast: Cat Evans, Bill Gordon, Joan Nahid, Laura Nelson, Manuela Rentea, Keith Surney, Gus Thomas, Kevin Webb, and Robert Wilson.
Playwright
Witold Gombrowicz (1904-1969) was a Polish novelist, story writer and dramatist best known for his absurdist satires like his novel Ferdydurke (1937). Gombrowicz spent 24 years in voluntary exile in Argentine. He returned to Europe in 1963, only to settle down in Paris, France instead of his native Poland. During his life, Gombrowicz's work was banned in turn by the Nazis, the Stalinists, and the Polish government. The main themes in Gombrowicz's writing include human innate immaturity, our false knowledge, and the individual's co- existence with others. Among his best-known works are his plays Ivona, Princess of Burgundia (1938), The Marriage (1953), Operetta (1966) and History (1975), the novels Trans-Atlantic (1953), Pornography (1960) and Cosmos (1965), and the three volumes of his Diary (1957-1966).
Director
Jenny Beacraft (she, her, hers) is based in Barcelona, Spain where she has worked as a director, devisor and actress for the past 15 years. Her work has taken her to many cities around Europe in Catalan, Spanish, English and French. Luxembourg is her second artistic home where she most recently directed Footnotes at the National Theatre and Esch Theatre. She is a member of Teatre de l'Enjòlit, a Catalan theater company in Barcelona where she has participated in numerous projects, the most recent being a new piece about fascism in Spain called Con mi brazo en alto te saludo. Upcoming works this year include performing in The Writer (Téâtre des Capucins, Luxembourg) and later in Tots els dies arriben (Teatre Gaudi, Barcelona). Jenny has participated in several Trap Door international productions and is happy to return to Chicago, where she grew up, to work with the Trap Door Chicago team.
Princess Ivona
Written by Witold Gombrowicz
Translated by Krystyna Griffith-Jones & Catherine Robins
Directed by Guest Director from Spain Jenny Beacraft
January 12 – February 19, 2023
Runs: 8 p.m. Thursdays, Fridays and Saturdays. Sundays at 7PM from 1/29-2/19. 80 minutes with no intermission.
Admission: $25, with two-for-one admission on Thursdays.
Where: Trap Door Theatre is located at 1655 W. Cortland St.
Princess Ivona is a meditation on status, cruelty, and desire, confronting ideas of personal identity, and the failure of existing value systems. Ivona, a woman of few words, is forcibly entangled into the intrigues of a dysfunctional royal court after she becomes engaged to Prince Phillip. Her silence soon drives the courtiers to the brink of madness, bringing out their worst vices. Originally from Chicago, Jenny Beacraft returns from Spain to direct this Gombrowicz piece.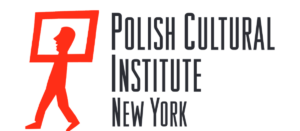 Co-presented with the Polish Cultural Institute New York.

Chicago and Trap Door COVID-19 Protocol
MASKS REQUIRED FOR INDOOR PERFORMANCES
With drop dead hilarity and perfect comic timing you will watch this horrific tale and laugh all the way along, which is another indictment–this one of our own complicity in the systems of oppression that we participate in every day. HIGHLY RECOMMENDED
Angela Allyn, Chicago Stage and Screen
Princess Ivona inspires Trap Door Theatre to show us what it does best: Take a clever script and turn it into a carnival with exaggerated style and physical performance, while remaining true to the playwright's original concept. HIGHLY RECOMENEDED 
Nancy Bishop, Third Coast Review
…the skill and all-in performance of this amazing ensemble of actors…

And have I not mentioned this cast is hysterically funny?
Angela Allyn, Chicago Stage and Screen
Set Designer: J. Michael Griggs / Lighting Design: Richard Norwood / Costume Design: Rachel Sypniewski / Original Music and Sound Design: Przemysław Bosak / Make-Up Design: Syd Genco / Graphic Design: Michal Janicki / Dramaturg: Milan Pribisic / Stage Manager: Tyler Hughes / Assistant Director: Micah Mabey / Swings: Emily Nichelson and Joseph Jenkins