Matei Vişniec Theater Days 2021
Zilele Teatrului Matei Vişniec 2021
Trap Door Theatre's Decomposed Theatre was invited to the Teatrul Municipal "Matei Vișniec" Suceava
Between May 15-23, 2021, the Matei Vişniec Theater Days define the art of the show as a community celebration. The theme of this year's festival is Theater and Community.
The Municipal Theater "Matei Visniec" Suceava promotes Romanian and universal values through the specific means of the performing arts .
Decomposed Theatre Episodes 3, 4 and 5 were screened virtually on Wednesday May 19, Thursday May 20 and Saturday May 22 at 21:00 (CET).
These Three episodes had over 2.000 viewers on the Facebook page of Teatrul Municipal "Matei Vișniec" Suceava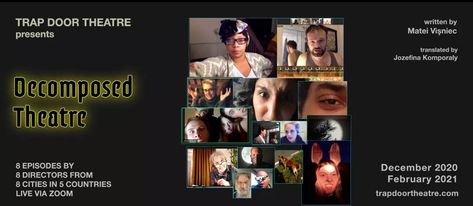 Episode 3: Directed by Michael Mejia
The Man in the Circle, The Man with a Cockroach, Brainwasher 1, The Beggar
Director's Notes: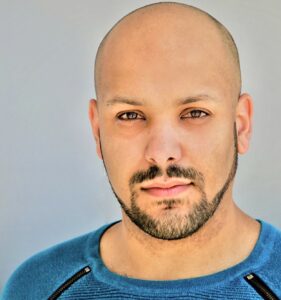 Michael Mejia: "The show presents the issue of isolation and how it can cause damage to the human brain. The false reality that is created supports the idea of ​​the existence of a deep purpose, although it is, in fact, non-existent. It is a testament to the lack of mental health in our society. In addition, I wanted to explore the physicality and effects of a panic attack, developing the issue of lack of identity and self-worth. I wanted to explore the question – what will happen to those who are not able to help themselves and if they are the only ones who survive."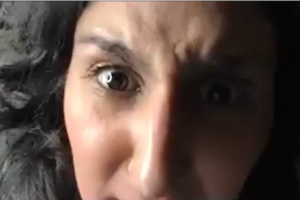 Episode 4: Directed by Marian Masoliver
The Animal Trainer, The Philosopher, The Human Rubbish Bin
Director's Notes: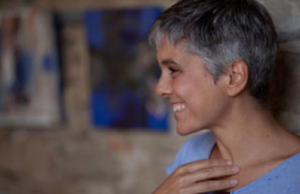 𝐌𝐚𝐫𝐢𝐚𝐧 𝐌𝐚𝐬𝐨𝐥𝐢𝐯𝐞𝐫: "The approach I had with this episode was performance, as a different way of expression and I was interested in directing the actors in a single setting (without editing). For me, it was important to stay true to the text and do the three monologues separately to respect the way they were written by the author."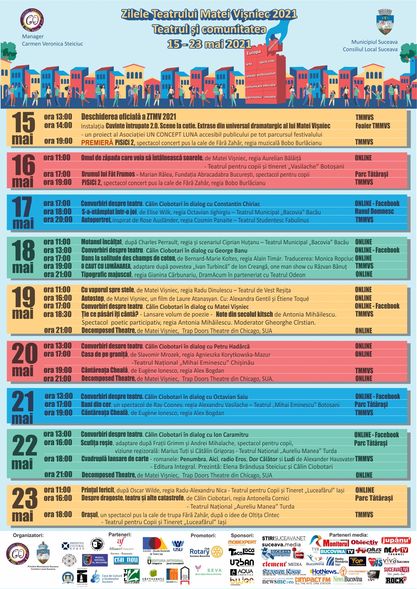 Episode 5 -Directed by Nicole Wiesner
How to explain the history of quiet, lucid and fevered madness to brainwashed repairmen
Director's Notes: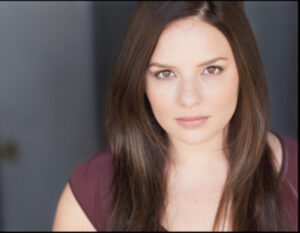 Nicole Wiesner "This play explores different forms of isolation and madness that may come from the quarantined period. Five people trapped in the same house, nothing more than a game that involves looking out the window to have fun. In another house, two people face the terror of what it means to be stuck alone, but at the same time, together with a terrifying world around them. In a world where the media constantly influences our every thought, how can we avoid the brainwashers who enchant us to become what they want us to be? In "How to Explain to a Washed Brain Therapist the story of quiet, lucid, and feverish madness," people began to metamorphose into butterflies, bedbugs, and frogs in this futuristic vision of the war between humans and brainwashers. Is it possible that this happens when you are a prisoner in your own home?"