Regarding the Just
November/December 2014
France
Translated and Adapted by
Pascal Collin & Nicholas Le Guevel
from Albert Camus
Les Justes
Directed by Valéry Warnotte
Guest Director From France
After a successful Chicago run, Regarding the Just performed in France at Dieppe Scene Nationale, Theatre de Viennes, scene Rhone Alpes, Theatre de Velizy-Villacoublay, Theatre d'Herblay, Le carreau du Temple, and Le Nef, Espace Culturel de Saint-Die-Des Vosges.
This tour was also made possible with support from The MacArthur Foundation.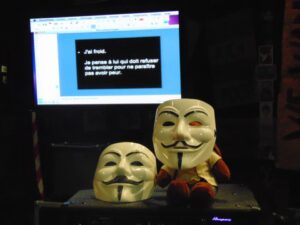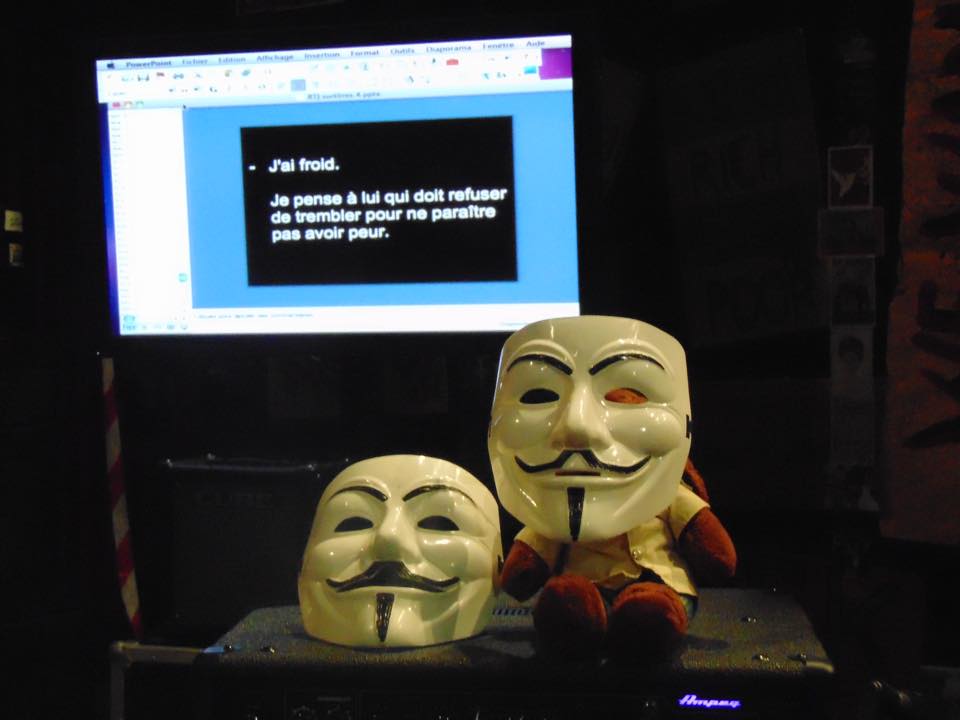 Tour Cast and Crew: Antonio Brunetti, Pascal Collin, Rev. David Holcombe, Michael Garvey, Allison Goetzman, Richard Norwood, Beata Pilch Alžan Pelesić and Nicole Wiesner.
PERFORMANCE SCHEDULE
FRANCE
November 6: Dieppe Scene Nationale
November 14: Theatre de Viennes, scene Rhone Alpes
November 18 & 19: L'Onde, Theatre de Velizy-Villacoublay
November 21: Theatre d'Herblay
November 25 to December 6: Le Carreau du Temple, Paris