The Crazy Locomotive
August 2005
New York, USA

May 2007
Romania

Written by Stanislaw I. Witkiewicz
Translated by Daniel C. Gerould
Directed by Beata Pilch
Witkiewicz' absurdist classic, The Crazy Locomotive, a macabre extravaganza of video, sculpture, hallucination, body art, dream sequences, industrialism and anti-fascist polemics was recently remounted as Trap Door's touring piece. The Crazy Locomotive premiered in Chicago, enjoyed a run at The International New York Fringe Festival, and then came home to play a full run again in Chicago. In May of 2007, with a remounted cast, The Crazy Locomotive toured with two other Trap productions, Old Clown Wanted and Letters to the President, to Romania to perform in multiple venues.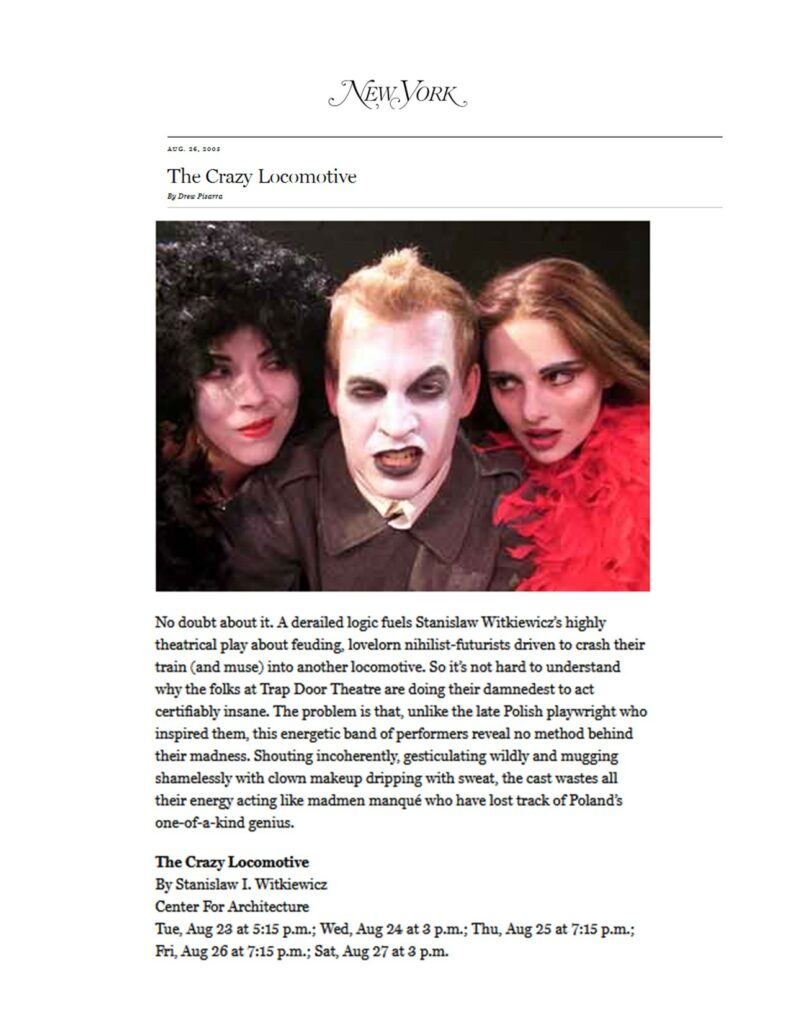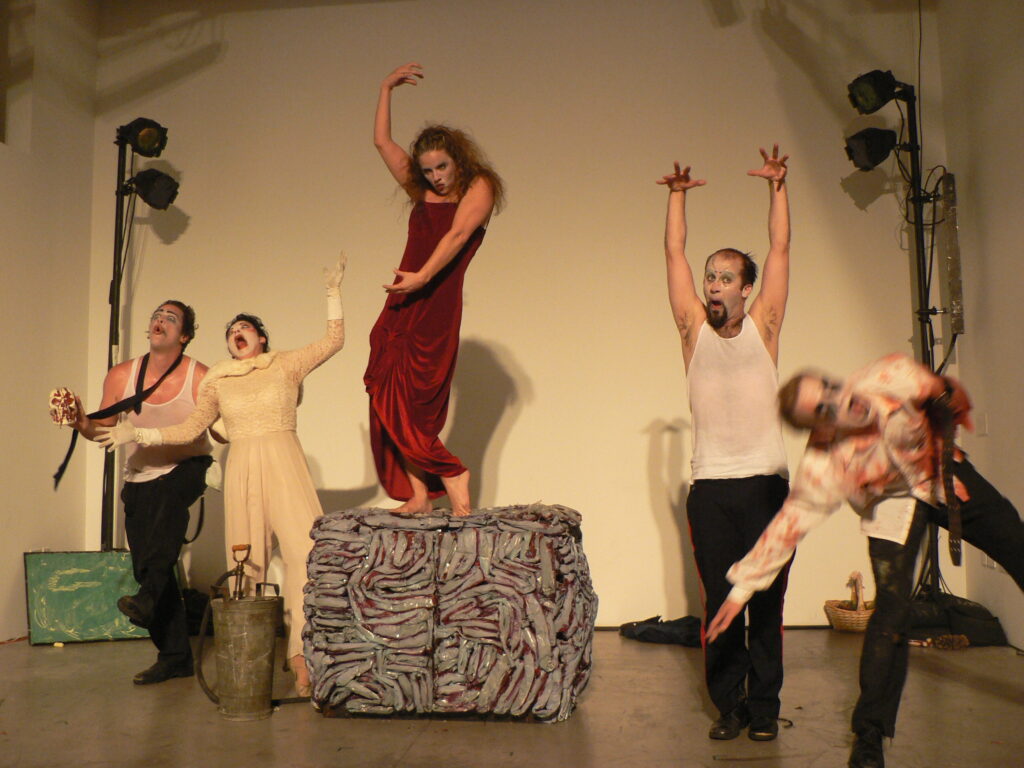 New York, USA Tour Cast and Crew: John Gray, John Kahara, Beata Pilch, Carolyn Shoemaker, Nicole Wiesner and Carl Wisniewski.
Romanian Cast and Crew: Greg Beam, Noah Durham,John Gray, Kim McKean, and Beata Pilch.
PERFORMANCE SCHEDULE
New York Tour, August 2005

The New York International Fringe Festival-Fringe NYC: A Production of The Present Company
August 23 – 27: The Theater at the Center for Architecture, New York City
Romania, May 2007

May 24: Arad
Fun Undergound Theatre Festival in Arad
May 27: Teatru 74, Targu Mures