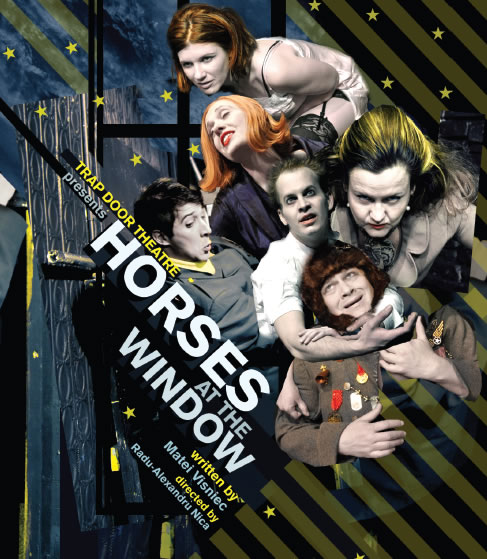 Cast: Holly Thomas Cerney, John Gray, John Stokvis, John Kahara, Beata Pilch, and Tiffany Joy Ross.
.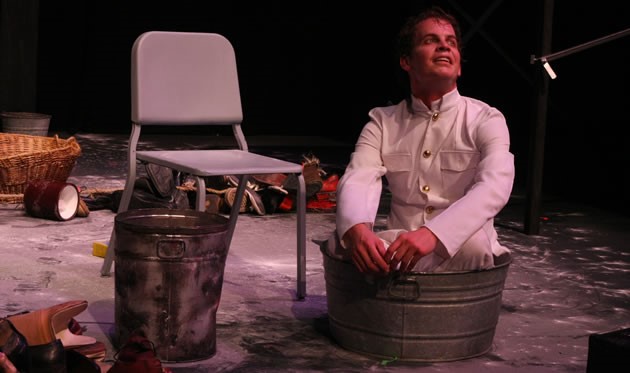 Playwright
Matei Vişniec playwright, poet and journalist, was born in Romania, and now lives in Paris. He began writing for the theatre in 1977. Early in his career Vişniec's plays were banned by the Romanian censors. In 1987 he was invited to France by a literary foundation. While there, he asked for and received political asylum. After the fall of communism in Romania, in 1989, Vişniec became one of the most performed playwrights in the country. Vişniec gained international attention in 1992, with productions of Horses at the Window in France, and Old Clown Wanted at the "Bonner Biennale". Since then, Matei Vişniec's work has been produced in France, Germany, United States, Denmark, Austria, Poland, Finland, Italy, Turkey, Brazil, Romania, and Moldavia. Most recently, by a decree signed by French President Emmanuel Macron, Matei Vişniec became a Knight of the National Order of Merit.
Lighting Design: Richard Norwood / Costume Design: Sarah Walls-Rosenberg / Stage Manager: Gary Damico / Sound Design: Bob Rokos & Sam Lewis / Assistants to the Stage Manager: David Holcombe & Sam Deutsch / Graphic Design: Michal Janicki / Set Design: Ewelina Dobiesz
Horses at the Window

Written by Matei Vișniec
Translated by Alison Sinclair
Directed by Radu-Alexandru Nica
Guest Director from Romania
March 19 – May 2, 2009

Presented with support from the Romanian Cultural Institut in New York and the French Cultural Services in Chicago.
Trap Door Theatre proudly presented Matei Visniec's Horses at the Window. Horses at the Window is a penetrating, playful examination of the women who wait patiently at home for their fighting men. A mother, daughter and wife say goodbye to their men, when a messenger appears with flowers, compliments and death portents. A charming treacherous guide, the Messenger's seductive infiltration into their lives is an allegory for the quiet way the idea of war can become commonplace in society.
Visit the Romania/Hungary Tour 2010
Freewheeling but deceptively precise, Nica's remarkably physical production – as much a dance piece as a play – teeters gleefully on the edge of extravagance.
Kris Vire, Time Out Chicago
…The production's highly stylized, expressionist excess is pure Trap Door.
Tony Adler, The Chicago Reader
…Provoking and disorienting.
Fabrizio Almeida, The New City
Director
Radu-Alexandru Nica, a critically acclaimed Romanian guest director, is well known for his attention to the "new realism" a movement dedicated to finding truth in a playwright's text, no matter how absurd. A native of Sibiu, Radu-Alexandru Nica graduated from the Gh Lazãr, The National College of Sibiu in 1998 and studied Theater at the Ludwig Maximiliams University. He received his PHD in directing from University Lucian Blaga in Sibiu. He has assistant directed for Andrei Serban and Silviu Purcarete, two of the greatest Romanian theatre directors. Radu-Alexandru Nica is the resident director of the National Theatre in Sibiu.