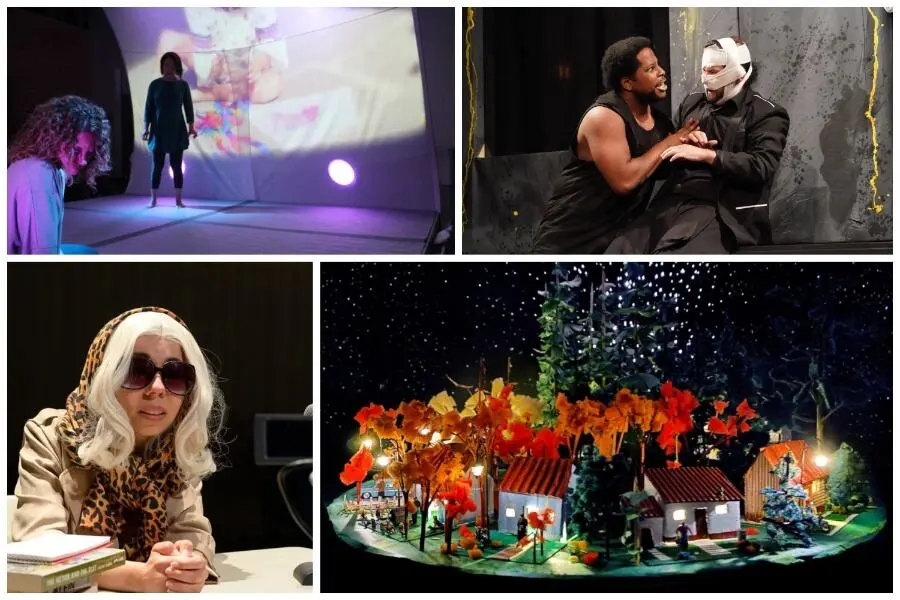 Photo from "American Theatre": Lost and Found in Translation: Where Are All the International Plays?
Clockwise from top left: a scene from "What Happens Next" at The Cherry Arts; Matty Robinson and Dennis Bisto in "The Ugly One" at Trap Door Theatre (photo by J. Michael Griggs); "Django in Pain" at the Play Company; and Lois Abdelmalek in "Kiss" at the Wilma Theater (photo by Johanna Austin)
Trap Door represents international theatre:
Trap Door was recently featured in an article published in American Theatre acknowledging our long term commitment to representing internationally focused works.
Read the Article here:
The Cherry Arts artistic director talks with leaders at other companies programming works in translation about what a more global approach could mean for the U.S. theatre.
By Samuel Buggeln
in: American Theatre a publication of Theatre Communications Group