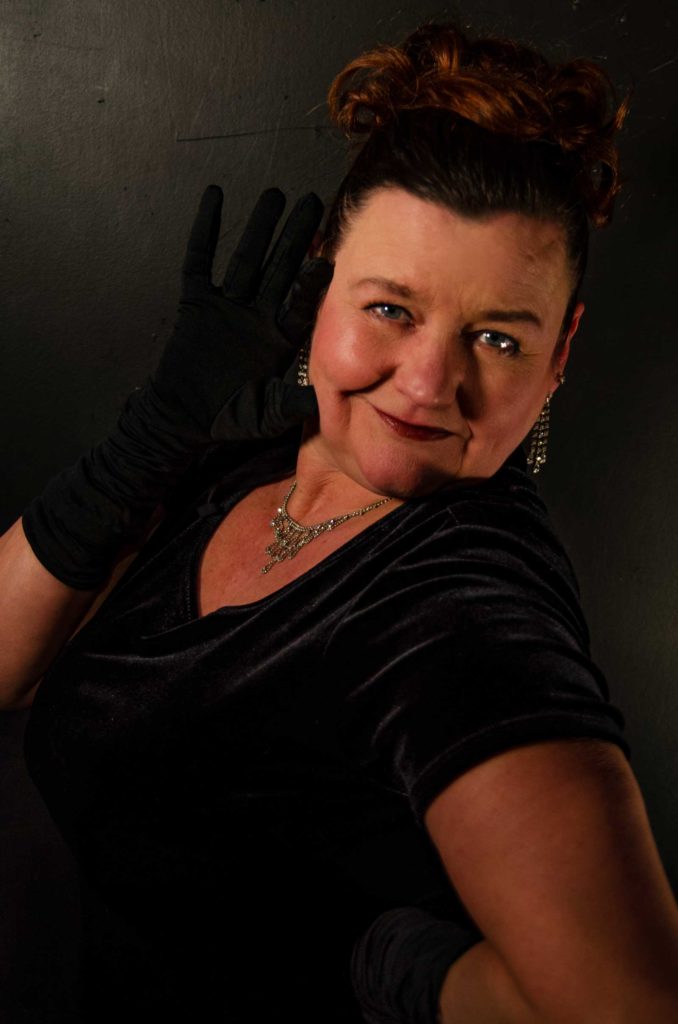 Acting
Occidental Express
How to Explain the History of Communism to Mental Patients
Sister Catherine / John Doe
Mother / the word progress on my mother's lips doesn't ring true
OVERWEIGHT, unimportant: MISSHAPE  — A European Tour
First Ladies
Mother / Me Too, I am Catherine Deneuve 
Mother / Horses at the Window 
Emma / Emma
The Crazy Locomotive (2005 in New York, Chicago, Romania)
People Annihilation
Katzelmacher
Nana
Quills
The Shoemakers 
Baal
Ten Tiny Fingers, Nine Tiny Toes
Crazy Locomotive (2000)
Pre Paradise, Sorry Now
Killing Game 
Mother / The Mother
Bremen Freedom 
Fever Dream Cocktail
Dad's Ham
Troy Women
Blood on the Cat's Neck (1996)
Orgasmo Adulto Escapes from the Zoo
The Gnadiges Fraulein
Aria Da Capo
Dr. Faustus
The Inevitable Crunch Factor
Ivona, Princess of Burgundia
Bird Bath
Dr. Grun / Mad Man and the Nun
Artistic director Beata Pilch (she/her/hers) founded Trap Door Theatre in 1995. Originally from Chicago, she received a BFA in acting from the United States International University-San Diego and an MFA in acting from the California Institute of the Arts. Find more information about her and the history of the company here. 
Pilch's favorite line from a Trap Door production:
Tornado Babelberg is my maiden name!"—The Shoemakers
Intoxicating, Bewildering, Revelatory. Extraordinary Madness.
(The Architect and Emperor of Assyria) Justin Hayford, Chicago Reader
The most visually interesting and creative show in quite some time – Intense, lively, fast-paced and never dull.

(Quills) Chris Jones, The Chicago Tribune
Directors Beata Pilch and Sean Marlow have the style, as well as the viciously disturbing yet delicious imagery down. The cast brings Witkacy's dead creatures to marvelous life.

Kate Zambreno, The New City Review about The Shoemakers
If I were asked to nominate the first ladies of the Chicago avant-garde – and I am using that term not to mean ambitious post-collegiates in storefronts but women with career-long commitments to difficult, disturbing, self-ameliorating theater  -I'd surely have Beata Pilch, the founder of the Trap Door Theatre
Kerry Reid, The Chicago Tribune
Directing
25/25 (festival)
They 
Vatzlav
Blood on the Cat's Neck (2013)
The Unveiling and Dozens of Cousins
The Unconquered
Eva Peron
The Bitter Tears of Petra Von Kant
Request Program
The Fourth Sister
Crazy Locomotive 
Garden of Delights
Katzelmacher
Nana
The Architect and Emperor of Assyria 
Quills
The Shoemakers 
The Homosexual, Or The Difficulty of Sexpressing Oneself 
La Ronde
Crazy Locomotive (2000)
The Mother
Woman Behind Bars