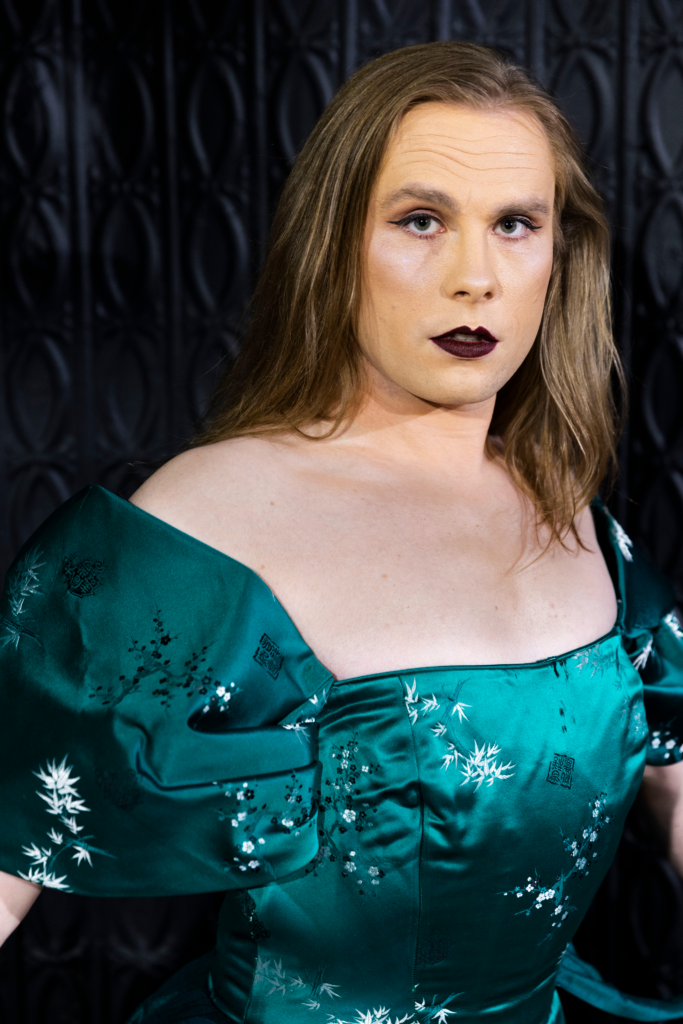 Acting
Bowie in Warsaw
The Ugly One
The Martyrdom of Peter Ohey (New York)
Queen C
Dinner with Marx
And Away We Stared
Decomposed Theatre, Episode 5
The White Plague
The Killer 
Childhood Beauty (Trap Open)
The Old Woman Broods 
Monsieur d'Eon is a Woman 
Directing
Joan and the Fire (Assistant Director)
David Lovejoy (ze/hir/hirs) is an ensemble member at Trap Door, and also the Marketing Director and Associate Managing Director. When David is not acting or producing at Trap Door, ze is a Dungeons and Dragons Dungeon Master extraordinaire. Ze received a BA from UChicago in Absurdist Theatre, and is a graduate of the School at Steppenwolf and the Academy at Black Box.
David Lovejoy's scintillating and multi-faceted Chevalier, fittingly, seems both of the world of the court and apart from it. Lovejoy (who uses the pronouns "ze/hir/hirs") brings an almost zen-like quality at times to the role, but also imbues the Chevalier with a rock-ribbed moral conscience.
Kerry Reid, The Chicago Tribune (about Monsieur d'Eon is a Woman)
As d'Éon, the understated David Lovejoy is a block of noble stability in a world gone haywire.
Justin Hayford, Chicago Reader (about Monsieur d'Eon is a Woman)
Lovejoy brings a sense of earnestness and grit to d'Eon that makes the consequences of peoples' casual lack of compassion much more serious.
Jacob David, Around the Town Chicago (about Monsieur d'Eon is a Woman)