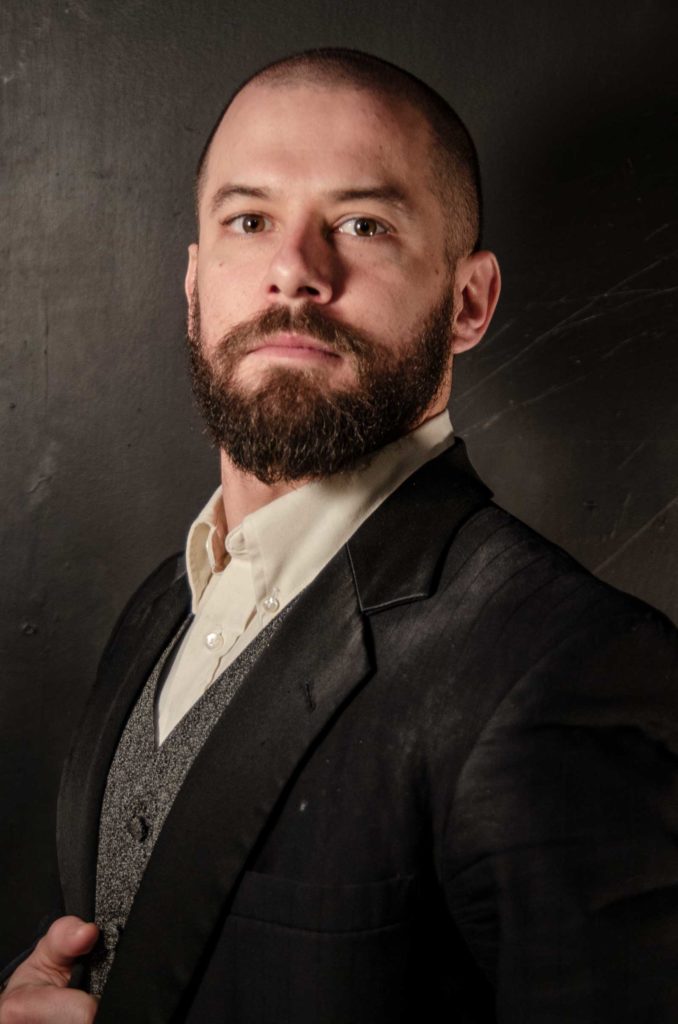 Acting
And Away We Stared
Stuie / Lipstick Lobotomy 
Sigelius / The White Plague
Berenger / The Killer
Hippolytus / Phedre
Ensemble / The Resistible Rise of Arturo Ui 
Timofey / How to Explain the History of Communism to Mental Patients (European tour)
The Director / Occidental Express (European tour 2018) 
Ensemble / The Locketeer  
King Louis XV/ Beaumarchais / Monsieur Deon is a Woman 
Ensemble / 25/25
Uncle Eugene / Tango 
Cyril / Old Woman Broods
Ensemble member Dennis Bisto (he/him/his) has been with Trap Door since 2016. He has bachelor's degrees from Mckendree University and New York Film Academy. He is originally from Granite City, Illinois.
This production rests mostly on Bisto's shoulders, his performance alone is reason enough.. to check it out
Kerry Reid, Chicago Tribune
(A) stunning performance throughout.
(The Killer) Nancy Bishop, 3rd Coast Review
Dennis Bisto's brilliant performance dominates Trap Door's "The Killer."
Karen Topham, Chicago On Stage
Bukowska and Bisto deliver inspired performances, as surely Jeff-worthy as anything I have seen this season.
(The White Plague) Bill Esler, Buzz Center Stage
Terrific turns in multiple roles from Dennis Bisto as the choleric King Louis XV and chauvinistic Rousseau
Kerry Reid,  Chicago Sun Times
Sonneville and Bisto are excellent in multi-faceted roles
Nancy Bishop, Third Coast Reviews
Dennis Bisto is a solid Hippolytus, at once staunch and vulnerable
Hugh Iglarsh, NewCity Stage
Bisto's performance makes Hippolytus an easy figure to identify with.
Jacob Davis, Around the Town Chicago