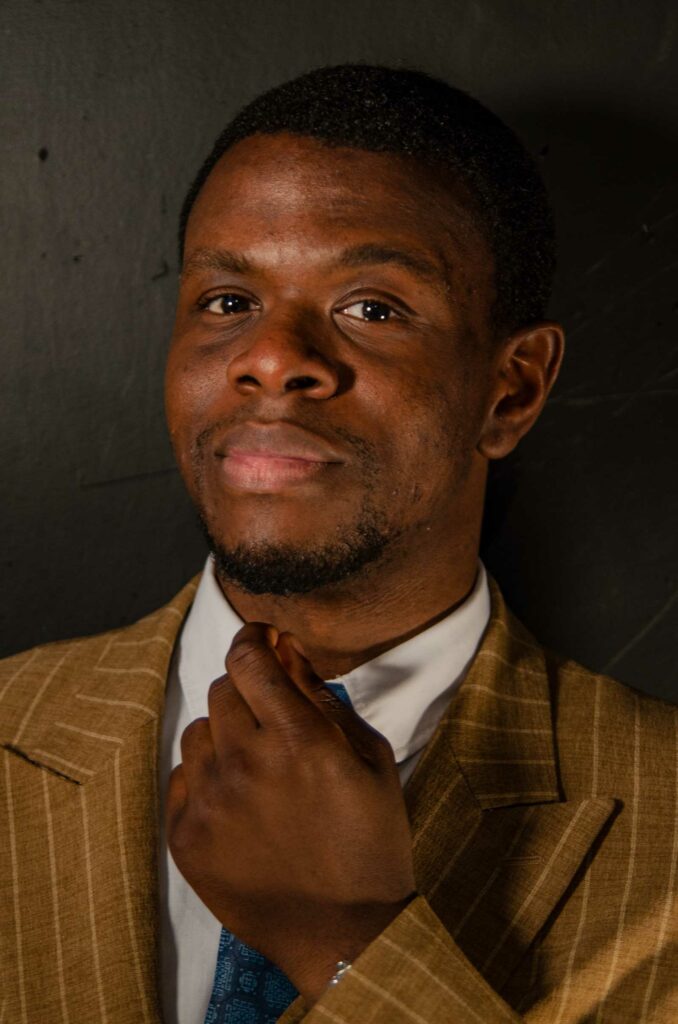 Acting
Bowie in Warsaw (Chicago, New York)
Princess Ivona
Medea Material
The Martyrdom of Peter Ohey (Chicago, New York)

Dinner with Marx
And Away We Stared
Decomposed Theatre, Episode 4 & 6
ALAS
The White Plague
Love and Information
The Killer
25/25 Festival Celebration
Tango
The Old Woman Broods
Naked
Monsieur D'eon is a Woman
The Locketeer
Keith Surney (he/him/his) is a proud ensemble member of Trap Door Theatre. Keith joined the company in 2018 and has loved every second of it. Keith is a veteran of the U.S Army and a graduate of Columbia College. He is also a member of the film collective Kinfolk Collective and was the host of two podcasts: Black Noise and Playing In The Dark. Keith's first professional show in Chicago was in 2012 and he has worked with many Chicago theatre companies over the years but finally found a home and a space to stretch and grow his creativity and skills at Trap Door. 
But it is when the Scientist appears (Keith Surney is magnificent) Peter Ohey has met his match.
Buzz Center Stage

Keith who plays Prince Phillip is virile, impulsive and likable, and yet he is cruel and immature.
Angela Allyn, Chicago Stage and Screen
What Trap Door does with this material is rather miraculous! Highly recommended!
Bill Esler, Buzz Center Stage (about The White Plague)
…"Love and Information" is a treasure… – an absolutely enthralling experience directed by Kim McKean. 
Bill Esler, Buzz Center Stage