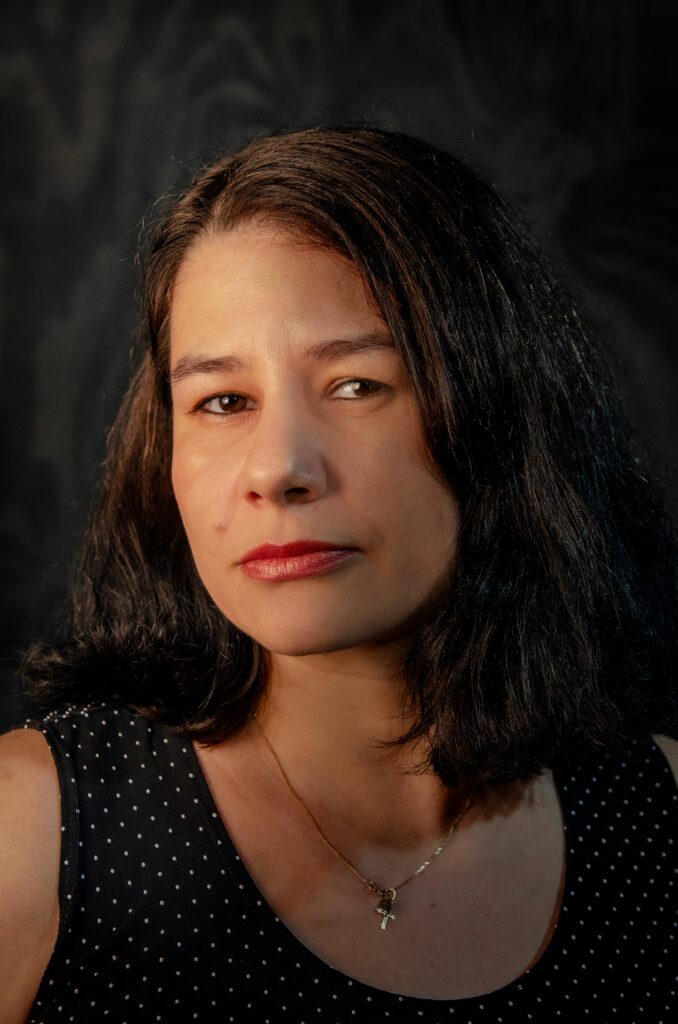 Acting
Joan and the Fire
Princess Ivona

Naked

The Old Woman Broods
Ensemble member Manuela Rentea (she/her/hers) joined Trap Door in 2018, after studying dramatic arts in Romania.
Philosophy aside, Naked is also an absolute laugh riot, kick-started boldly and driven throughout by Manuela Rentea, who plays Mrs. Onoria, Nota's fiery Italian landlady. Perpetually out of breath, and at the top of her vocal range from her flighty and worrisome antics, Rentea had this theater-goer on the edge of his seat any time she was on stage.
Nate Hall, Picture this Post (about Naked)
This play demands big movements from all its actors, but especially from Rentea, whose Old Woman has the spry feistiness and coordination of a toddler.
Jacob Davis, Around the town (about The Old Woman Broods)
Manuela Rentea commands the room in the role of the Old Woman, who charms us with her candor, exuberance and tropical-hued fiesta gown.
Mary Shen Barnidge, Chicago Sun- Times (about The Old Woman Broods)
…a center in this chaotic world, (is) Manuela Rentea's Old Woman … (a) compelling performance…
Kerry Reid, Chicago Tribune (about The Old Woman Broods)
Manuela Rentea gives a tour de force performance as Queen Margaret"…& "Rentea's ability to render pure emotion with no filters is astonishing to behold.
Angela Allyn, Chicago Stage and Screen
Manuela Rentea plays a host of minor characters with searing commitment.
Irene Hsiao, Chicago Reader (About Joan and the Fire)