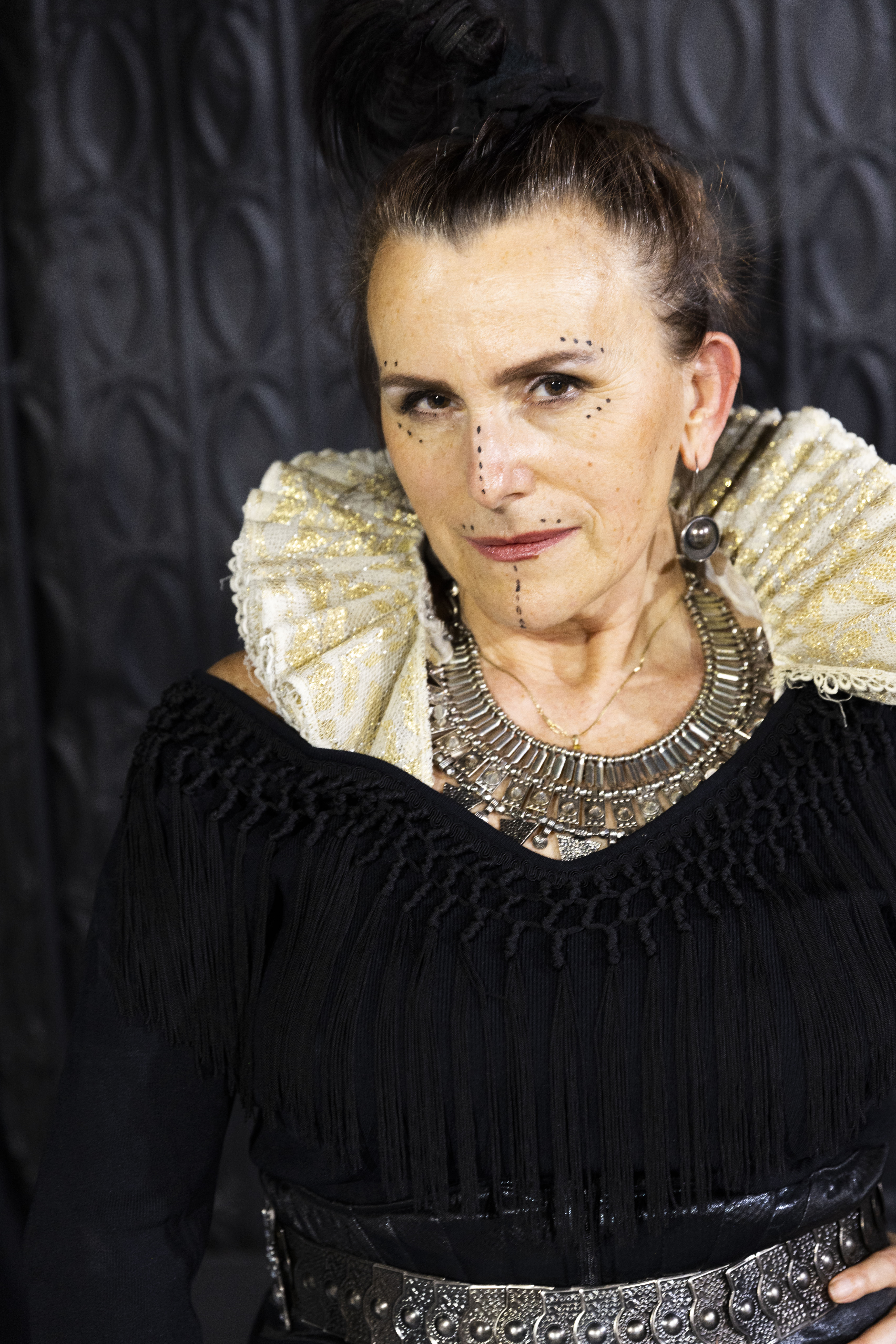 Acting
Discourse Without Grammar
The White Plague
Letter of Love (the Fundamentals of Judo)
The Lockateer
Into The Empty Sky
No Matter How Hard We Try
The Fairytale Lives of Russian Girls
La Bête
Blood on The Cat's Neck
A Couple of Poor, Polish-Speaking Romanians
The Bitter Tears Of Petra Von Kant
Amerikafka
People Annihilation, Or My Liver Is Senseless
Marzena Bukowska (she/her/hers) originally from Poland, joined Trap Door Theatre as company member in 2005. She graduated from University of Illinois at Chicago with BA degree in Theatre, and from University Of Georgia with MFA degree in Performance. As Chicago actor, she can be seen in different theatres, but is always happy to return to her beloved home at Trap Door. Marzena is recipient of two After Dark Awards: "Actress in Outstanding Performance" and "Best Ensemble". She was also nominated twice for Jeff Award: "Best Actress in Supporting Role" and "Best Ensemble". Marzena is also Award-winning painter with exhibitions at art galleries in US and Europe. 
Bukowska and Bistro deliver inspired performances, as surly Jeff-worthy as anything I have seen this season.
Bill Esler, Buzz Center Stage (about The White Plague) 
Bukowska's performance, which masterfully combines idealism and charisma with hubris and narcissistic self-pity transforms the play into high tragedy.
Jacob Davis, Around The Town Chicago  (about The White Plague)
…there is one performance that manages to steal the show without detracting from the narrative or eclipsing the other performances. Marzena Bukowska is hypnotically hysterical, heartwarmingly endearing and horrifyingly evil in her multiple roles. She splendidly fires on all cylinders and is, in and of herself, worth the price of admission.
Venus Zarris, Chicago Stage Review (about The Fairytale Lives of Russian Girls)
Bukowska, morphing between caretaker and pestle-wielding Baba Yaga is especially spellbinding
Gwen Purdon, Time Out Chicago  (about The Fairytale Lives of Russian Girls)
Marzena Bukowska stands out as the most entertaining ensemble member. Her characterization of the sexually charged Mrs. Klug is captivating, and her portrayal of the wise old crone Babushka is enchanting. She infuses brilliantly natural yet energized humor into both of them.
Venus Zarris, Gay Chicago Magazine (about Amerikafka) 
This spellbinding performance inspired a rare second viewing as once was not enough and twice only left us wanting more. Ms. Bukowska was brilliant as Mrs. Wurm, portraying this bone-chilling maniacal and pathetic personality with side-splitting comedy.
Venus Zarris, After Dark Awards (about People Annihilation Or My Liver is Senseless)