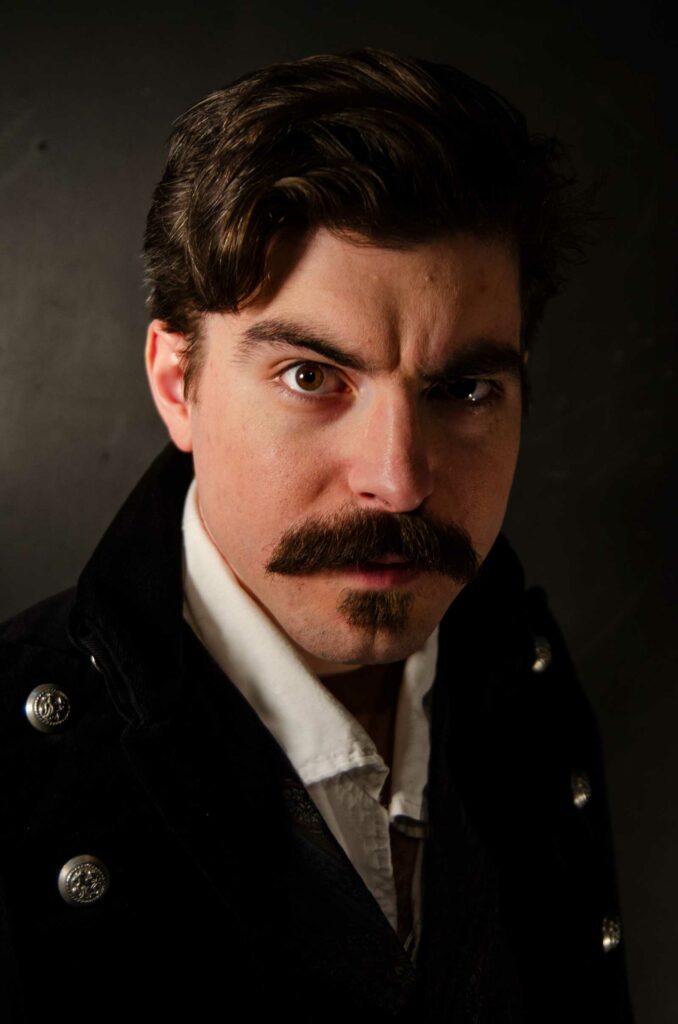 Acting
Decomposed Theatre, Episode 6
25/25
Letter of Love (The Fundamentals of Judo)
Occidental Express
The Resistible Rise of Arturo Ui
The Duchess of Malfi
Cookie Play
John Doe
Vatzlav
Directing
And Away We Stared
The Killer
Sad Happy Sucker (Trap Open)
Mike Steele (he/him/his) is a director, performer, and playmaker originally from Wichita, KS. He has been a company member with Trap Door Theatre since 2014 and is the former Artistic Director of The Island Theatre of Chicago. Mike has had the pleasure of working internationally twice with Trap Door, first in John Doe (collaboration with Teatr Witkacy in Zakopane, Poland) and later as an actor in the European tour of Occidental Express. Mike holds a BFA in theatre from Southern Methodist University where he received The Greer Garson Award for Excellence in Acting and is a current MFA candidate in Directing at University of Texas at Austin.
The Killer is [. . .] emblematic of what Trap Door continues to do so well.
Kerry Reid, Chicago Tribune (on directing The Killer)
Director Mike Steele is a Trap Door veteran and keenly aware of how to use pacing and design elements to bring out all the themes in Ionesco's meditations while making them into a coherent whole
Jacob Davis, Around the Town Chicago (on directing The Killer)
Chock-full of expressive moments and striking staging
Dmitry Samarov, Chicago Reader (on directing The Killer)
Director Mike Steele amps up the absurdism, this time behind a stunning performance by Dennis Bisto . . . Steele's staging of [the final] scene is visually striking.
Karen Topham, Chicago On Stage (on directing The Killer)
haunting and compelling
Barbara Keer, Splash Magazine (on directing And Away We Stared)
Mike Steele's Antonio is heart-wounding
Aaron Hunt, Newcity (on acting in Duchess of Malfi)
. . .the comedic absurdity is primarily produced by Steele and Wisniewski . . . The two infrequently and impressively break into dance sequences . . . It's these unexpected slapstick moments that lighten the very heavy subject matter.
Katy Walsh, The Fourth Walsh (on acting in Cookie Play)