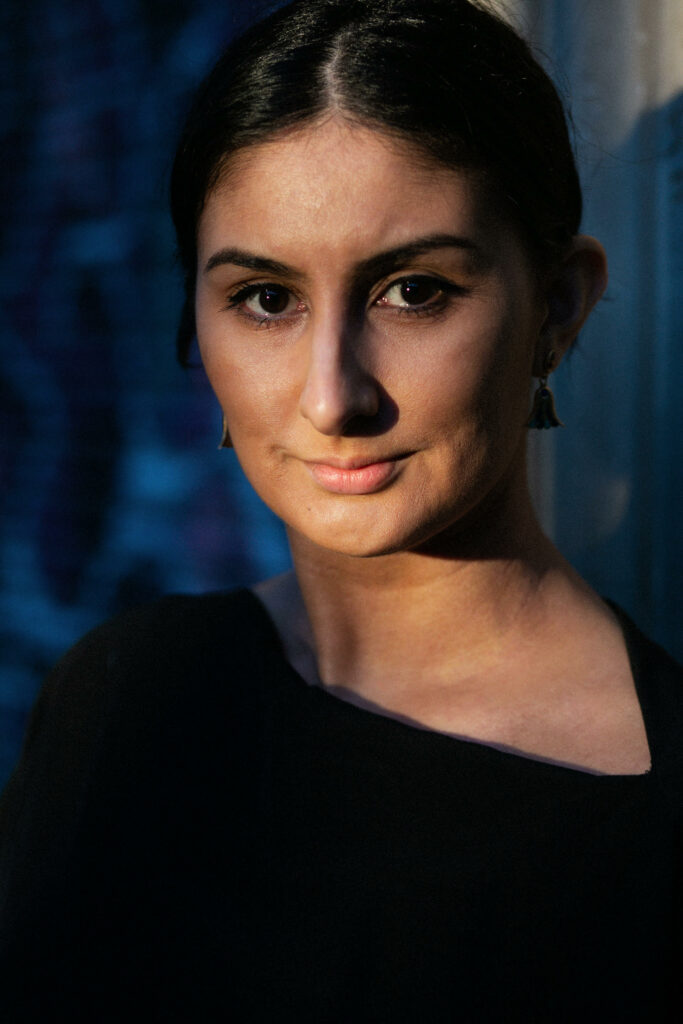 Acting
Queen C
Dinner with Marx
Discourse Without Grammar 
Decomposed Theatre, Episode 3
ALAS
Directing
Decomposed Theatre (Episode 7)
Trap Door International credits
Neema Lahon (she, her, hers) is an Actor and Director from London. She's lived in Barcelona since 2015, puppeteering and storytelling for Catalonia's biggest theatre in education company, IPA Productions. Whilst in Spain, she has worked with Escapade Theatre, Thrive Musical Theatre, Trap Door Int. and Play in a Day BCN. In London, Neema is an experimental Youth Theatre Director and Drama TA. She trained at the National Youth Theatre and has taken on different roles at The Yard Theatre, Trap Door Chicago and Page One Theatre. In 2019 she started her own theatre company, HURT Theatre; where she takes minor female characters in male driven plays and turns them into protagonists with their own narratives. She's captivated by the playwright Matei Visniec and is overjoyed to be collaborating with Trap Door.
Another intense sequence places Neema Lahon, dressed at first in black leather, then other black outfits, as she runs on a path through a field, through a tunnel, over a bridge, and through several different narrow hallways or tunnels with brightly colored images or screens on both walls. She has a white balloon. Are balloons symbolic of speech?
Nancy Bishop, Third Coast Review (about Discourse Without Grammar)
Costume and gorgeous make up design – all created by the cast members themselves within their homes— appropriately plays into the abstract, other worldly experience of the piece.
Lauren Katz, Picture This Post (about ALAS)
But there is one character who inhabits a different world entirely: Christina's mother, the queen dowager (Neema Lahon). An unkind and overwhelming woman clearly afflicted with some sort of disorder, she appears through projections, a figure who is impossible to communicate with but who shouts down from the wall (…)
Alan Bresloff, Around the Town Chicago (about Queen C)
Stage Managing
Choreography