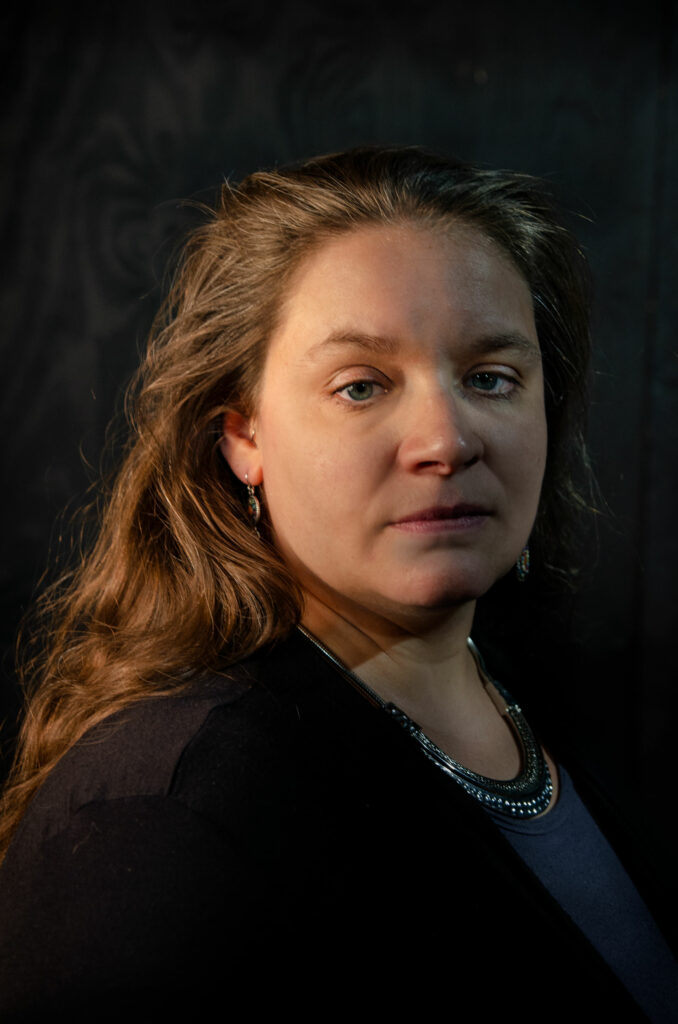 Costume Design
The Martyrdom of Peter Ohey
Queen C
And Away We Stared
Decomposed Theatre
Lipstick Lobotomy
The White Plague
Love and Information
The Killer
25/25 Festival
Letter of Love (The Fundamentals of Judo)
THEY
Occidental Express
Into the Empty Sky
The Resistible Rise of Arturo Ui
Phèdre
Fantasy Island for Dummies
No Matter How Hard We Try
How to Explain the History of Communism to Mental Patients
The Duchess of Malfi
The Fairytale Lives of Russian Girls
The Universal Wolf
The Woman Before
La Bête
Cookie Play
Regarding the Just
Vatzlav
Judith: A Parting from the Body
Blood on the Cats Neck
The Balcony
Resident Costume Designer
Rachel M. Sypniewski  (she/her/hers) loves having an artistic home at Trap Door. Other companies she has worked with include Music Theater Works, Porchlight, Goodman, Oak Park Festival Theater, Broken Nose, Black Button Eyes, Jackalope, The New Colony, Emerald City, Lifeline, Haven, Griffin , CityLit, Chopin, Promethean, Strawdog, Vitalist, Rasaka, the Factory, Red Tape and Redtwist. She also has designed at Wheaton College, Governor's State University, North Central College, St. Patrick's High School, Indiana University Northwest, and the Chicago Academy for the Arts. She is a seven-time Non-equity Jeff nominee, having been awarded one for La Bête at Trap Door. 
Trap Door production takes the metaphor one step further with an effective costume trick designed by Rachel Sypniewski, positing each client in their underthings while carrying a chained miniature portrait of their desired member of the bourgeoisie.
Dan Jakes, TimeOut Chicago (about The Balcony)
Burlesquian costumes by Rachel Sypniewski stylize both the subjugation and the exaltation of female power.
Scotty Zacher, Chicago Theatre Beat (about The Fairytale Lives of Russian Girls)
The costumes (Rachel Sypniewski) are subtle but delightful;
Aaron Lockman, Rescripted (about Lipstick Lobotomy)
Notably, flexible costuming by Rachel M. Sypniewski imbues things with a touch of everything from DC Comics to the Industrial Revolution as well.
Brian Kirst, Windy City Times (about Monsieur d'Eon is a Woman)
As with any production at Trap Door, don't go into this one expecting anything you might find anywhere else in the city. Of course, if you are a Trap Door fan, you already know this. You won't be at all surprised by the unusual makeup by Zsófia Ötvös and the Rachel Sypniewski costumes that would fit right in at an S&M dungeon.
Karen Topham, Chicago On Stage (about The White Plague)
…a most game and fetching ensemble, attired in Rachel Sypniewski's Technicolor frou-frou and frippery, wins us over.
Tony Frankel, Stage and Cinema (about La Bête)
Given the time period, costume designer Rachel Sypniewski has a great opportunity for fancy clothes, wigs, and make-up, and she makes the most of it.
David Hirson, Chicago Critic (about La Bête)
The costume design from Rachel M. Sypniewski achieves a similar effect, giving us a clear picture of the bland uniformity that coats our setting. Most everybody is in similar, monochromatic three-piece suits, but subtle differences in color — and level of dishevelment — give each character a clear personality.
Aaron Lockman, PerformInk (about The Killer)
Rachel M. Sypniewski's costumes are the visual highlight of the production, cleverly accessorized by Zsófia Ötvös' makeup design.
Nancy Bishop, Third Coast Review (about Phèdre)