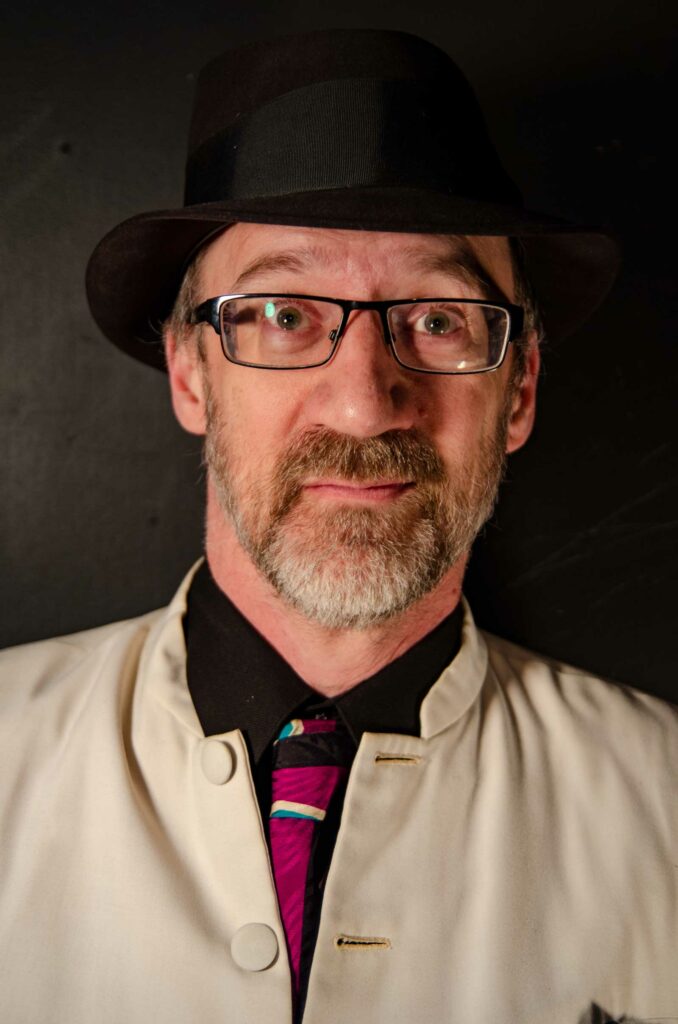 All shows at Trap Door since 1994!
Dr.Faustus

The Maids

Aria Da Capo

Orgasmo Adulto Escapes from the Zoo

Tattoo

Blood on the Cat's Neck

The White Whore and the Bit Player

Troy Women (World Premiere)

The Boys of the Peggy August Club

DeathWatch

Audience: The Vanek Plays

Big Mother

Dutchman

Dad's Ham

Somethings You Need to Know Before The World Ends

Fever Dream Cocktail

Road to Nirvana

Bremem Freedom

The Mother

Sugar Down Billie Hoak

Alien Hand

Squat

Orpheus Descending

Poona The Fuckdog (World Premiere)

Polaroid Stories

The Killing Game

Feedlot

Lebensraum

Pre Paradise Sorry Now!

The Crazy Locomotive

La Ronde

The Pitchfork Disney

Forty Deuce

Ten Tiny Fingers, Nine Tiny Toes

Baal

Night Coil

Morocco

Automobile Graveyard

The Shoemakers

Quills

The Architect and Emperor of Assyria

The Flies

Nana

Katzelmacher

The Venetian Twins

The Garden of Delights

People Annihilation or My Liver is Senseless

Amerikafka

Old Clown Wanted

The Fourth Sister

Request Programme

The Bitter Tears of Petra Van Kant

Alice In Bed

Swan

Emma

Eva Peron

The Beastly Bombing

No Darkness Around My Stone (US Premier)

Horses at the Window

A Couple of Poor, Polish Speaking Romanians

Me Too, I am Catherine Deneuve

HamletMachine

First Ladies

OVERWEIGHT, unimportant: MISSHAPE-A European Supper

the word progress on my mother's lips doesn't ring true

Anger/Fly

Smartphones

The Arsonists

The Unveiling and Dozens of Cousins

The Balcony

Vatzlav

Regarding The Just

John Doe

Cookie Play

La Bête

The Woman Before

The Universal Wolf

The Fairytale Lives of Russian Girls

How to Explain The History of Communism to Mental Patients

No Matter How Hard We Try

Fantasy Island for Dummies

Phaedra

The Resistible Rise of Arturo Ui

 

Into The Empty Sky

Occidental Express

They

The Locketeer

Letter of Love (The Fundamentals of Judo)

 

Monsieur D'eon is a Woman

The Old Woman Broods

Tango

25/25 Festival

The Killer

 

Love and Information 

The White Plague 

Lipstick Lobotomy
Lighting designer Richard Norwood (he/him/his) has been a part of the Trap Door community for 25 years. Originally from Pittsburgh, he received his BFA in lighting design and stage technology from the University of Illinois Champaign-Urbana.
Norwood's favorite line from a Trap Door production:
"'Possession' was Adjani you fat cow. The rabbit was 'repulsion,' and my repulsion is you, and you too." —Me Too, I Am Catherine Deneuve
If you ever wish to know what cutting-edge theater looks like in Europe, take a peek at this magnificent company –
Stage and Cinema