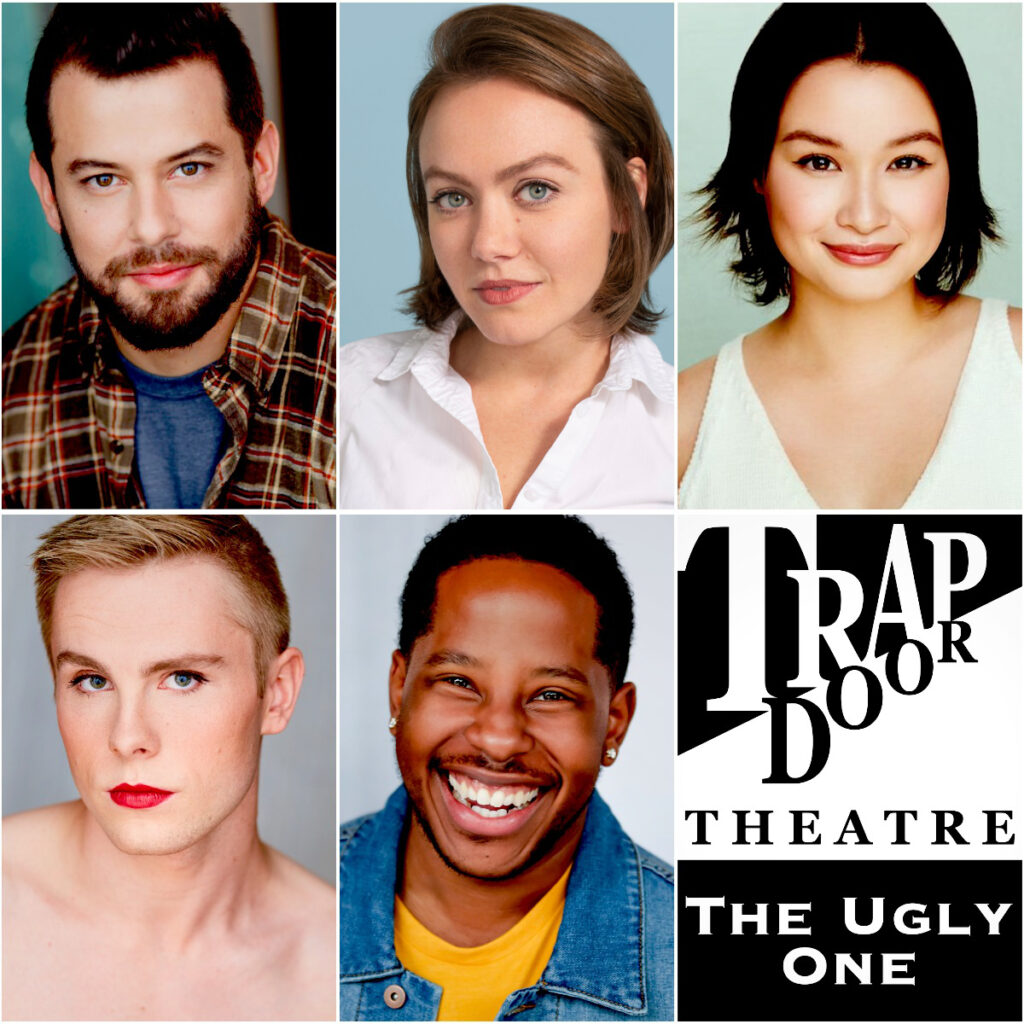 Cast: Dennis Bisto, Alexis Dawtyne, Juliet Huneke, David Lovejoy, and Matty Robinson
Playwright
Marius von Mayenburg (Playwright) was born in 1972 in Munich; he studied Germanic medieval literature and writing for the stage at the Berlin University of the Arts. Since 1997 he is known as author of numerous plays translated into over thirty languages and performed at home and abroad, making him one of the most important and successful contemporary playwrights writing in German language. In 1998 he began working with the known director Thomas Ostermeier at the Baracke at the Deutsches Theater Berlin. With the beginning of Ostermeier's artistic leadership of the legendary Schaubühne, Berlin, Mayenburg also joined the artistic team and continues working there as guest dramaturg until today. At Schaubühne, Mayenburg has been author in residence and dramatic advisor, but also a director of other author's creations as well as most of his own plays. His plays transcend the "new realism" of the German dramaturgy of the 1990s into grotesque exposures of absurdities of middle-class life under global neoliberal capitalism. His work for the stage revisits and reinvents key conventional dramatic mechanisms from a postdramatic perspective. Mayenburg uses montage for his staccato dramaturgical approach achieving a fluid sequence of dramatic situations. His characters are first and foremost in conflict with themselves finding solution in violence, loss of individuality or suicide. The language of his social satires is impersonal, crisp and laconic. Among his best-known plays are Fireface (1997), The Ugly One (2007), The Dog, The Night, The Knife (2008), Perplex (2010), Martyr (2012), Plastic (2015), and Mars (2019).
Assistant Director: Anna Klos / Set Designer: J. Michael Griggs / Lighting Design: Richard Norwood / Costume Design: Rachel Sypniewski / Sound Design: Michael Mejia / Make-Up Design: Zsófia Ötvös / Graphic Design: Michal Janicki / Dramaturg: Milan Pribisic /Stage Manager: Jake Snell / Swings: Cat Evans, Caleb Jenkins, and Kade Cox
The Ugly One
Written by Marius Von Mayenburg
Translated by Maja Zade
Directed by Michael Mejia
September 22-October 29, 2022
Runs: 8 p.m. Thursdays, Fridays and Saturdays.
Admission: $25, with two for one admission on Thursdays.
Where: Trap Door Theatre is located at 1655 W. Cortland St.
Lette was never concerned with his looks until his peers, coworkers, and wife told him he's the ugliest man in the world. If a pretty face is all he needs to succeed, and plastic surgery is the solution, will he be willing to go under the knife?
Company Manager Michael Mejia returns to direct famous German playwright Marius Von Mayenburg's quick witted comedy on beauty, ambition, and the brutality of capitalism.
Director
Michael Mejia (they/them) (Director) is extremely excited to be back directing with Trap Door Theatre! Michael studied acting and music performance at Indiana University. Michael is the Company Manager for Trap Door Theatre, where they are also a proud ensemble member. Trap Door Directing credits: ALAS, Decomposed Theatre Episode 3, and Queen C. Acting credits: The White Plague, Love and Information, The Killer, The Old Woman Broods, Monsieur d'Eon is a Woman (Trap Door Theatre); Proxy (Underscore Theatre); Kingdom (Broken Nose Theatre); Little Shop of Horrors (Stoughton Village Players); Passage (Remy Bumppo). Michael is also a visual artist and musician who plays guitar, piano and writes. For more info visit: www.mejiah.com