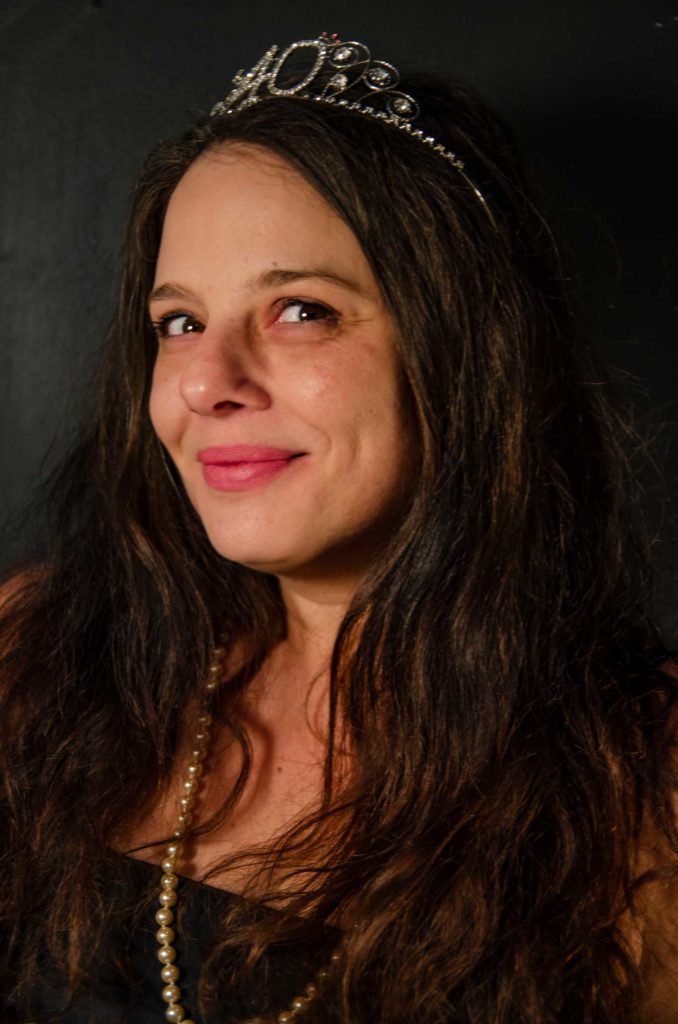 Acting
Marie / First Ladies (Joseph Jefferson Citation: Outstanding actress) 
Herta / OVERWEIGHT, unimportant: MISSHAPE
Petra von Kant / The Bitter Tears of Petra Von Kant 
Nana / Nana 
Alice / Alice in Bed

Bondage

Julia / The Crazy Locomotive 
Ensemble / La Ronde 

The Homosexual 

Nurse / Ten Tiny Fingers, Nine Tiny Toes 

Baal 

Automobile Graveyard

The Shoemakers

Quills

Katzelmacher

The Venetian Twins

People Annihilation

The Fourth Sister

the word progress on my mother's lips doesn't ring true

The Balcony 

Blood on a Cat's Neck

Judith

Regarding the Just

Occidental Express
Managing director Nicole Wiesner (she/her/hers) joined Trap Door in 1998. Originally from Cincinnati, she has appeared regionally, including at the Goodman Theatre.
– special accolades must be paid to Wiesner, whose portrayal of Marie the simpleton is absolutely stunning.
(First Ladies) Scotty Zacher, Chicago Theatre Beat
The divine Wiesner leads the bizarre happenings in this wacky world
(The Balcony) Katy Walsh, The Fourth Walsh
…the electrifying Nicole Wiesner and company are just as seductively sordid as their surroundings. Ingenious staging. Fascinating and harrowing.
Justin Hayford, The Chicago Reader about Nana
Directing
The White Plague 

Minna 

The Fairytale Lives of Russian Girls 

Phedre

Monsieur D'eon is a Woman 

The Old Woman Broods