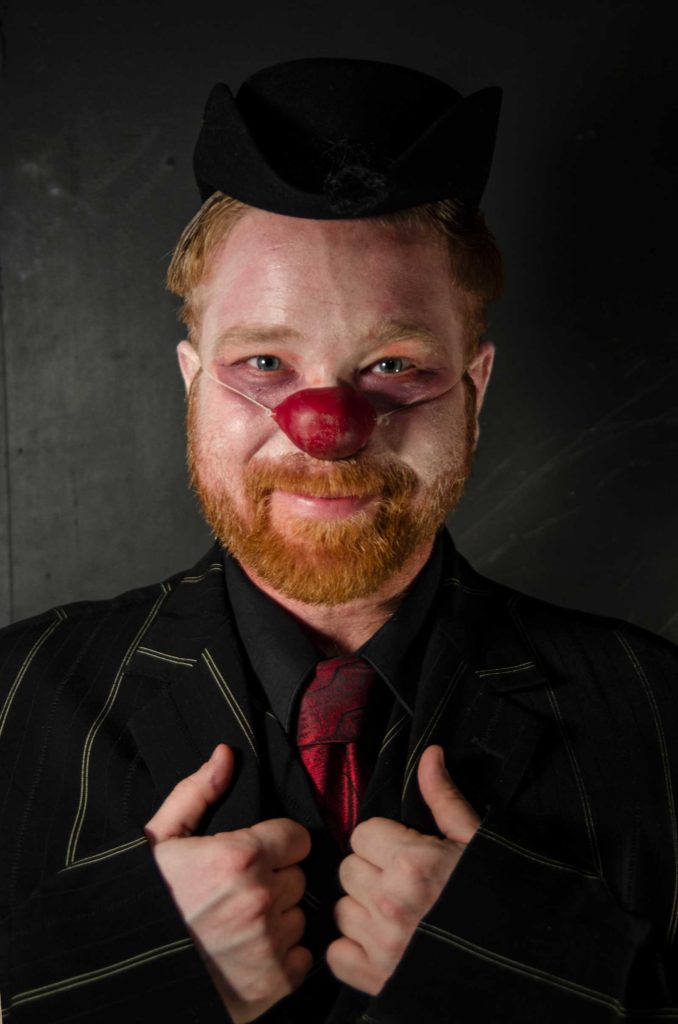 Acting
Princess Ivona
Secondhand Time (Trap Open)


Monsieur d'Eon is A Woman

The Resistible Rise of Arturo Ui

La Bête
Fight choreography
Lipstick Lobotomy

THEY
Occidental Express
Secondhand Time (Trap Open)

Monsieur d'Eon is A Woman

(assistant fight choreographer)

The Resistible Rise of Arturo Ui

(assistant fight choreographer)
Ensemble member and fight choreographer Bill Gordon (he/him/his) joined Trap Door in 2018. He received his BA in theater from Ohio State and his MFA in acting from Northern Illinois University. In February 2020, Gordon spent 32 days in Sydney shadowing and assisting Nigel Poulton, while working at the Sydney Opera House, Sydney Theater Company, and Bell Shakespeare.
Overall, with a brilliant cast (who are naturally funny)…
Susanna Sun, The Theatre Times (about Princess Ivona)
And the hitman extraordinaire is Bill Gordon as Emmanuel Gori, who dons the hat he removes from each corpse. (The killers remove the red nose from each corpse too, in a ritualistic symbol of death.)
Nancy Bishop, Third Coast Review (about The Resistible Rise of Arturo Ui)
Bill Gordon's King Ignatius most clearly references Commedia dell'Arte with his blustery king, no more adult than his son and more set in his vices.
Angela Allyn, Chicago Stage and Screen (about Princess Ivona)
If one is in a Seussian frame of mind, Bill Gordon's Emmanuel Gori acquires the hats of his victims and piles them high on his head over the course of the show like a demented Bartholomew Cubbins in reverse.
Kerry Reid, Chicago Tribune (about The Resistible Rise of Arturo Ui)
Besides playing the goofy George III, Gordon also takes a turn as an unusually menacing Louis XVI…
Jacob Davis, Around the Town (about Monsieur d'Eon is A Woman)