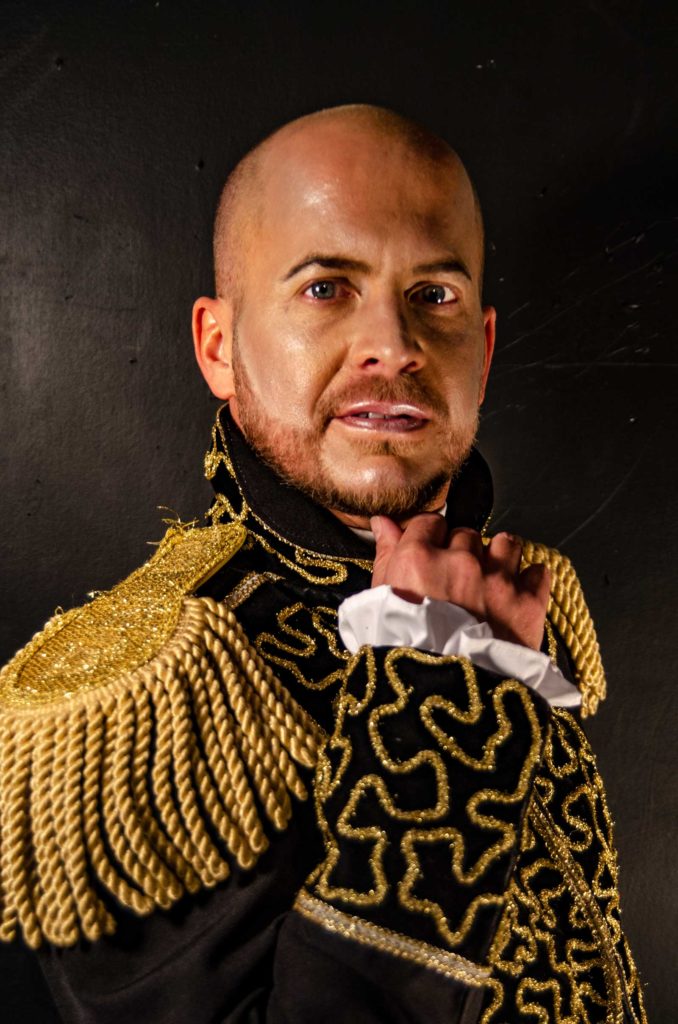 Acting
Decomposed Theater, Episode 1
25/25 

Phèdre

Fantasy Island for Dummies

John Doe

(Teatr Witkacy, Zakopane, Poland)

The Duchess of Malfi

The Balcony

The Crazy Locomotive

(

NYC Fringe)

Me Too, I am Catherine Deneuve 

the word progress on my mother's lips doesn't ring true

Chaste

Beholder

Horses At The Window

The Swan

Katzelmacher

Nana
Directing
Eva Peron

(assistant director) 

12 Ophelias

(assistant director) 

The Swan

(assistant director) 

Cookie Play (assistant director)
John Kahara (he/him/his) has been an ensemble with Trap Door since 2002. With Trap Door, he performed at The New York Fringe Fest (The Crazy Locomotive) and toured France with Me Too, I am Catherine Deneuve. He has played twice at the International Theatre Festival of Sibiu (Romania). He also travelled to Zakopane, Poland with the cast of John Doe, performing at the thirtieth anniversary of the Teatr Witkacy. John has appeared in three pieces created by visual artist Catherine Sullivan (Ice Floes, the Chittendens and Triangle of Need) shown at Tate Modern, The Walker, The Whitney, Session and The Pompidou. Around Chicago, John has also worked with Steep Theater and The Hypocrites.

John Kahara's Cardinal, a man of the cloth who regularly enjoys the pleasures of the flesh in his own clinical way, provides the cold-steel resolve?
Kerry Reid, Chicago Tribune (about Duchess of Malfi)
Kahara as the nebbish Ree does an excellent job of playing up Ree's patient restraint, which makes his sudden outbursts of insanity all the more impactful.
Keith Ecker, Chicago Theater Beat (about Chaste)
John Kahara displays excellent comic timing as Biedermann servant Anna…
Lauren Whalen, Chicago Theater Beat (about The Arsonists)
John Kahara is subtle and bawdy and conflicted and sure as Paul Ree.
J Scott Hill, Chicago Stage Review (about Chaste)