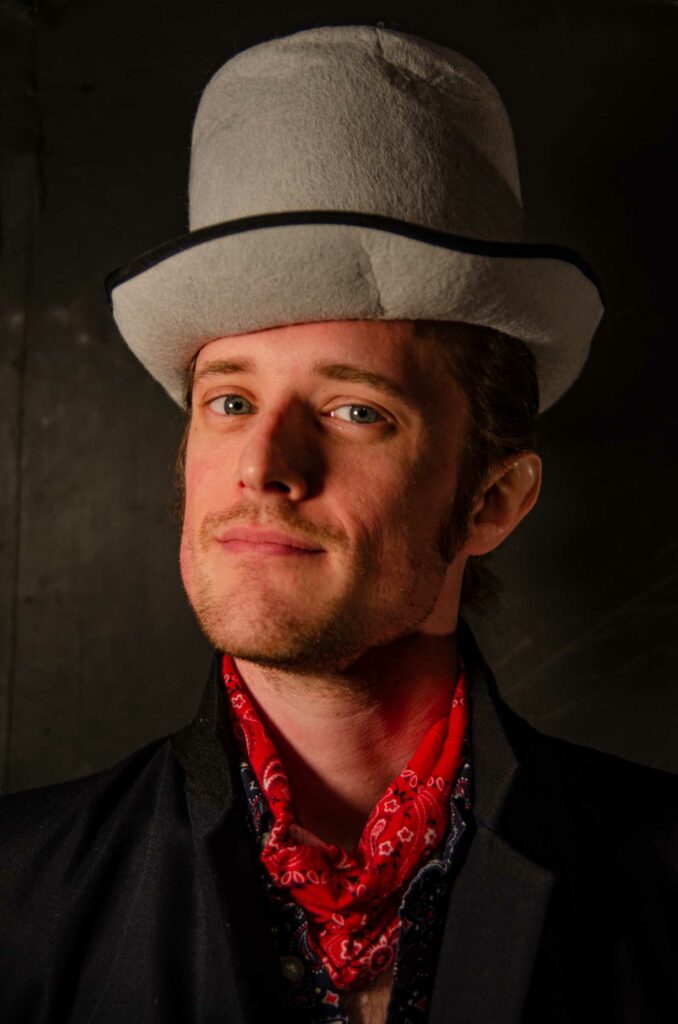 Acting
Regarding the Just
The Balcony
Anger/Fly
OVERWEIGHT, unimportant: MISSHAPE – A European Supper
Minna
Horses at the Window
Stage managing
A Couple of Poor, Polish Speaking Romanians
No Darkness Round My Stone
The Beastly Bombing
Projections
25/25
THEY
Love & Information
David A. Holcombe (he/him/his) has been with Trap Door since 2008. Originally from Atlanta, he received his BS from the University of Wisconsin. He plays guitar in the Trap Door band, The Garvey Train, and is a founding member and Artistic Director at Soft Cage Films. Since 2012, Holcombe has been the resident videographer at Trap Door, producing trailers, projections, and archiving each show as well as shooting and editing the feature documentary, The House of Gods.
If you ever wish to know what cutting-edge theater looks like in Europe, take a peek at this magnificent company.
Stage and Cinema
Trap Door Theatre has made brining avant-garde European theater to the American stage their mission. They deliver these plays with brilliant and oftentimes stylized imagination.
Venus Zarris, Best of Chicago's Fringe Theatre Scene of 2011 Chicago Stage Review
Trap Door once again proves itself to be the best place in town to see avant-garde theatre.
Karen Topham, Chicago On Stage