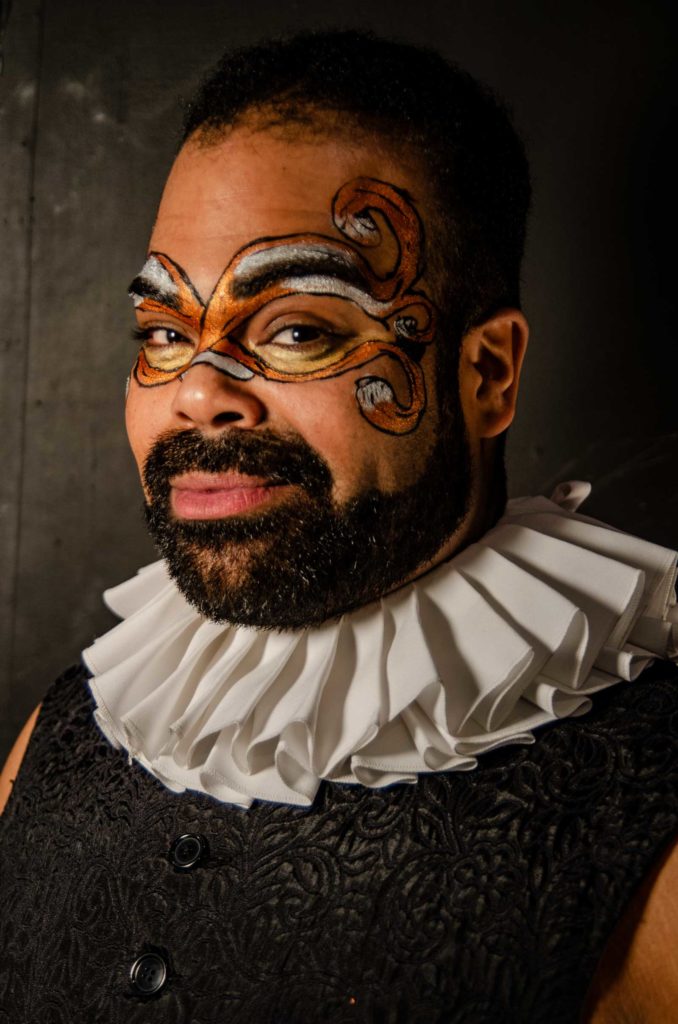 Acting
Bowie in Warsaw (Chicago, New York)
Medea Material
And Away We Stared
Decomposed Theatre, Episode 5
Monsieur D'eon is a Woman 
The Old Woman Broods
Directing
The Martyrdom of Peter Ohey (assistant director)
Childhood Beauty (assistant director)
Lipstick Lobotomy (assistant director)
Choreography
Bowie in Warsaw
Joan and the Fire
The Martyrdom of Peter Ohey

Childhood Beauty

The White Plague

Lipstick Lobotomy
Ensemble member Miguel Long (he/him/his) has been a member of the Trap Door community since 2018. He is a Chicago native artist and designer. He received a BA from Northeastern Illinois University, with a CMT (communication, media, theater) degree.
The ensemble choreography by Miguel Long (who also performs) creates a living, breathing backdrop that reacts to the goings-on downstage and gives the viewer license to interpret the setting however they want.
Tristan Bruns, New City Chicago (about Bowie in Warsaw)
For this writer, though, the best of the best is the choreography for which she shares credit with the entire cast. The secret society ensemble moves are a hoot; the break dancing competition that comes later even better.
Amy Munice, Picture This Post (about Monsieur D'eon is a Woman)
The large, diverse cast is uniformly strong.
The entire production is tightly blocked and choreographed by director Nicole Wiesner and dance choreographer Miguel Long.
Nancy Bishop, Third Coast Review (about Old Woman Broods)