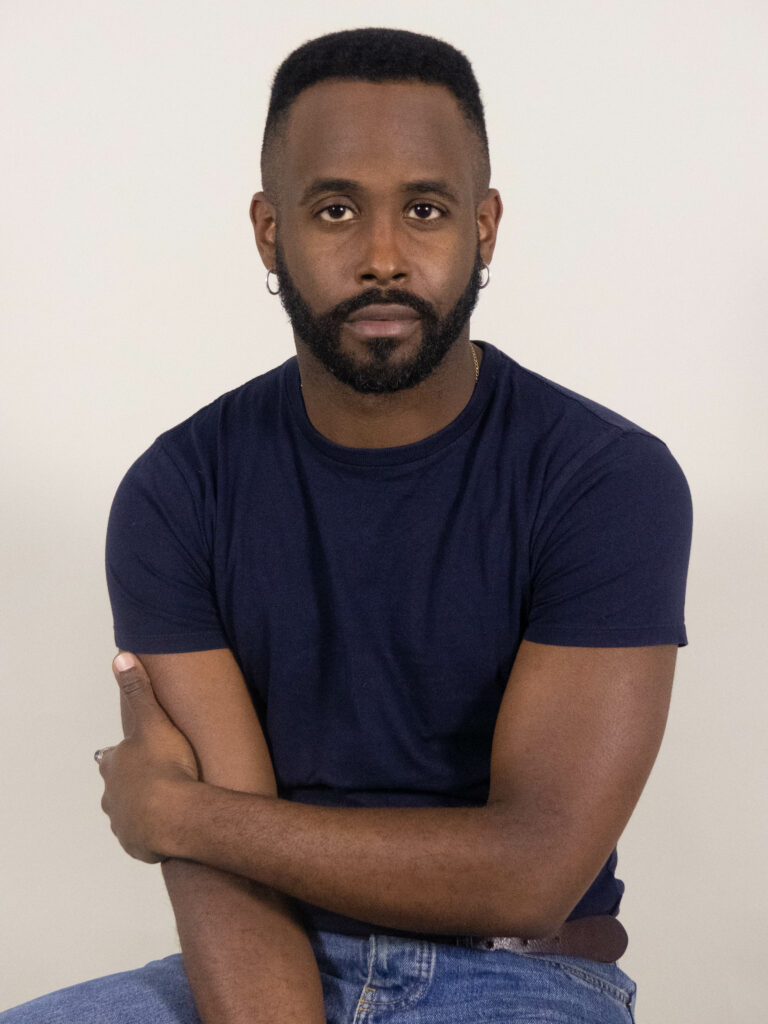 Trap Door International credits
Ensemble member Malcolm McCarthy Herrera (he/him/his) is an Afro-Cuban actor living in Barcelona. He has been a part of Trap Door International since 2018. Among his works the highlights are theatre plays such as Migraaants directed by Beata Pilch, L'onada, Adam i Eva and Temps Salvatge, as well as his participation in Antena 3 Amar es para siempre and HBO's Foodie Love tv series. He is a founding member of TINTA NEGRA's collective.
A dynamic and diverse group of international artists have come together in the last few years under the wing and direction of Artistic Director, Beata Pilch to produce theatre in Barcelona, Spain and tour throughout Europe as a new ensemble – Trap Door International.
Costume and gorgeous make up design – all created by the cast members themselves within their homes— appropriately plays into the abstract, other worldly experience of the piece.
Lauren Katz, Picture This Post (about ALAS)