At Trap Door Theatre …
 Benevolent Theatre Presents…
Onionheads
written by Jesse Miller
directed by Artistic Director James Bezy
Starring:  Alexander Marsh, Sean Murphy, Karen Thorla, and Abby Blankenship
"Onionheads" is a story of youth, innocence, and survival. It follows the lives of the Tidwell brothers and the Bumpinmeyer sisters during the Oklahoma Dustbowl.  Left in devastation but with hopes of greener pastures, they travel to Californee, the "land of milk and honey," only to peel back layers of the sweet and sour, revealing more hidden family secrets.
Opening Thursday July 10, 2014  -  Saturday August 2, 2014
Performances run every Weds, Thurs, Friday, and Saturday @ 8PM
Ticket Prices: $15-$20
Tickets can be purchased at the door or online below
For more information visit: benevolenttheatre.com
Or call 312.805.2072
To help celebrate Trap Door Theatre's 20th Anniversary, Jane's Restaurant is offering a complimentary glass of wine with purchase of your entree! Just show your ticket to your server and enjoy! Jane's is located in the front of the Trap Door building at 1655 W. Cortland Ave. www.janesrestaurant.com
---
The Trap Door Theatre has been invited to Poland!!
Our greatest inspiration, the Teatr Witkacy in Zakopane, Poland has invited our ensemble to collaborate with Artistic Director Andrzej Dziuk on a very special Witkiewicz project that will play in Poland before we bring it back home for you.
 We need help raising the airfare for our group to travel there this summer. Please consider donating to make this dream come true.
 The Trap Door Theatre is a 501©3 not-for-profit organization and your donations are tax deductible.
For more information please email trapdoortheatre@sbcglobal.net
Please watch our Kickstarter Campaign Below!
Click the "K" in the upper left corner of the video above to donate to our Kickstarter Campaign and help us get to Poland!
---
Can't make it to the show but want to support the theatre anyway? Leave your legacy behind! With your donation of $100, your name will be engraved on the seat of your choice at the Trap Door Theatre and reserved for you when you attend a show!
Donations can be mailed to:
Trap Door Theatre
1655 West Cortland Ave.
Chicago, IL 60622
---
Trap Door Productions presents its first
Documentary Film!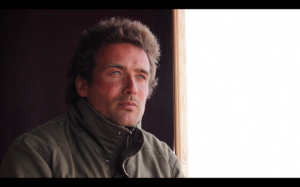 The House of Gods Trailer 1 from David A Holcombe on Vimeo.
---
Congratulations to Trap Door's Nicole Wiesner for her recent
Jeff Award for Best Actress in First Ladies!

Congrats to Nicole Wiesner for bringing home the Jeff Award!