If you ever wish to know what cutting-edge theater looks like in Europe, take a peek at this magnificent company - Stage and Cinema
Trap Door Theatre presents…
The Duchess of Malfi
Written by John Webster
Directed by Christopher Marino

Now extended!!
Closing February 27th
  Thursday, January 14, 2016 – Saturday, February 27, 2016
Runs: Thursday, Friday, Saturday at 8 PM
$20 on Thursdays and Fridays; $25 on Saturdays;  Special 2-for-1 Admission on Fridays
 Now offering new Super Subscriber Package! Great savings and fun treats! Learn more….click here!
It's an evening of huge emotions, visceral and gloomy sensations. Moreover, it's stuffed with stunning theatrical moments crafted by director Christopher Marino, his technical team and talented cast"
 RECOMMENDED! The Fourth Walsh
Cast:
Jon Beal, Casey Chapman, Simina Contras, Kevin Cox, John Kahara, Lyndsay Rose Kane,
 Emily Lotspeich, Mike Mazzocca, Pavi Proczko, J. Keegan Siebken, Mike Steele, Kevin Webb
John Webster (Playwright) was born sometime around 1580. Little is known of his early years but it is thought that he was a practicing lawyer. At the beginning of the 17th century Webster collaborated with Thomas Dekker on Westward Ho. He produced nothing between 1605 and 1611, and then he wrote The Duchess of Malfi, which was performed both at the Globe public theatre and Blackfriars playhouse. The play is considered to be among the finest of all Jacobean tragedies and a referenced example of extreme violence from the literary time. Webster was not afraid of tackling the darker side of human nature and the extremes to which human beings are prepared to go in pursuit of their ends. However, although Webster's plays include adultery, murder,treachery, and Machiavellian plots, he doesn't write that way to jolt: his plays show the real, unpleasant, truths about life. His plays are shocking, gripping and enthralling. The visceral and heightened theatricality of Webster's vision in Malfi, a playwright who as TS Eliot once remarked "was much possessed by death/And saw the skull beneath the skin," should prove a natural fit for TrapDoor Theatre. This play hailed as the origin of macabre and Gothic literature, has influenced a wide range of artists from TS Elliott to PD James, Stephen King to Echo and the Bunnymen.

Christopher Marino (Director) The Duchess of Malfi is the third in a trilogy of Jacobean plays Christopher has directed this year;starting with his critically acclaimed productions of Macbeth and Tis Pity She's a Whore. He is currently on faculty at The University of North Carolina Wilmington. Marino was formerly on faculty at the Shakespeare Theatre Company in Washington DC, teaching master acting classes. He has taught at numerous universities and theatres in the US and England. Schools and theatres include the Shakespeare Theatre Company – Washington DC, Utah Shakespearean Festival, Baltimore Shakespeare Festival, Stella Adler in New York City, George Washington University, University of Maryland – Baltimore County, and Illinois State University. He is a guest lecturer at Rose Bruford Drama School in the UK teaching classical acting technique for the past six years. As an actor he has a career that spans twenty years working regionally and at Shakespeare festivals. Christopher is also a founding member of the Helen Hayes award winning Taffety Punk Theatre Company in Washington DC. He is the former Artistic Director of the Baltimore Shakespeare Festival and was the Assistant Artistic Director at Piccolo Theatre. Christopher is a Certified Associate Teacher of Fitzmaurice Voicework. He holds two graduate degrees from the Shakespeare Theatre DC/George Washington University and Webber Douglas Academy of Dramatic Art – London. Visit his websiteat http://union93.wix.com/coreshakespeare
Trap Door continues its long held tradition of presenting mature, challenging political theatre for discerning audiences.
TimeOut Chicago, Dan Jakes
---
 COMING SOON!
How to Explain the History of Communism to Mental Patients
Directed by Zoltán Balázs                         Written by Matei Visniec  
The rehearsals of Matei Visniec`s play How to Explain the History of Communism to Mental Patients directed by Zoltán Balázs have begun at Chicago`s Trap Door Theater. The artistic director of Maladype Theatre is visiting the Windy City upon the invitation of the American workshop`s founding director, Beata Pilch.
The relations between Maladype and the US theatrical life became closer during the Hungarian Showcase of Spring 2013 where Zoltán Balázs`s direction of King Ubu earned a major success. The smashing performance was followed by an American tour in 2014: the company celebrated the 100th anniversary of King Ubu at Touchstone Theatre in Bethlehem, PA, while the also "globe-trotting" EggsHell was staged at Trap Door Theatre in Chicago.
The performance opens on March 10, 2016, at the Trap Door Theatre. After the premiere, Zoltán Balázs will travel to Washington, D.C. to hold workshops.
---
Thank you 
to all our supporters who've contributed to our new Heating/AC system! 
We still need your help to raise 
$2,500!
We'd like to keep our patrons cool during the summer while we continue to bring you some of the hottest theatre in town! 
All donations are tax deductible.
 If you are able to support us in this very important request please send a check to:
Trap Door Theatre 1655 West Cortland Ave. Chicago, IL 60622 773-384-0494
Or make a donation online by following this link.
Thank you!
---
Can't make it to the show but want to support the theatre anyway? Leave your legacy behind! With your donation of $100, your name will be engraved on the seat of your choice at the Trap Door Theatre and reserved for you when you attend a show!
Donations can be mailed to:
Trap Door Theatre
1655 West Cortland Ave.
Chicago, IL 60622
---
Trap Door is proud to receive two Joseph Jefferson Awards this year!
Kevin Cox for Best Actor in a Principle Role and Rachel Sypniewski for Best Costume Design, both for last season's production of La Bete. Congratulations and thank you for your hard work, dedication and talent!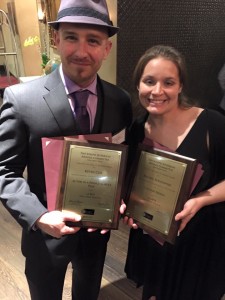 ---
Recognizes Trap Door as one of the best storefront theatres in the city!
---
Trap Door Productions presents its first
Documentary Film!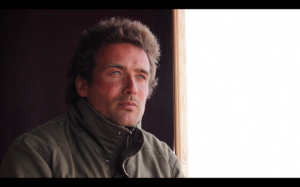 The House of Gods Trailer 1 from David A Holcombe on Vimeo.
---