Coming soon…the World Premiere of…
Cookie Play
Written by: Ken Prestininzi
Directed by: Kate Hendrickson
January 8 – February 14, 2015
Thursdays, Fridays, Saturdays at 8pm
Sundays at 3pm beginning January 25
$20 on Thursdays, Fridays, and Sundays, with 2-for-1 admission on Fridays
$25 on Saturdays
$30 on Saturday, January 10, 2015 for a talkback with playwright Ken Prestininzi and a cheese and wine reception to follow
featuring: Lyndsay Rose Kane, Chris Popio, Mike Steele, Gage Wallace, Carl Wisniewski 
In Cookie Play, a mother from the heartland, fearing her son may be the next Edward Snowden, agrees to hold him captive in her basement to save both son and country. What happens next upends everyone's moral equilibrium in this twisted, off-beat satire. The truth of black sites, whistle-blowing and sanctioned torture intrudes upon one family's belief in a life as optimistic and sweet as a TV situation comedy or favorite bedtime story.
Cookie Play is Trap Door Theatre's fourth world premiere from longtime collaborators playwright Ken Prestininzi (Jeff Award for Best New Work, Beholder) and director Kate Hendrickson.
 This project is supported with a grant from the Elizabeth F. Cheney Foundation.
To help celebrate Trap Door Theatre's 21st Anniversary, Jane's Restaurant is offering a complimentary glass of wine with purchase of your entree! Just show your ticket to your server and enjoy! Jane's is located in the front of the Trap Door building at 1655 W. Cortland Ave. www.janesrestaurant.com
Trap Door Theatre is currently on tour in France!
The Trap Door Theatre is proud to announce their 5 city tour throughout France with last season's production of Regarding the Just!

REGARDING THE JUST
Translated and Adapted by Pascal Collin & Nicholas Le Guevel from Albert Camus' Les Justes
Directed by Valéry Warnotte
Featuring Trap Door ensemble members: Antonio Brunetti, Michael Garvey, David Holcombe, Alzan Pelesic,  Beata Pilch, and the fabulous Nicole Wiesner, Including guest performer from Paris Pascal Collin.
FRENCH TOUR SCHEDULE:
Opening November 6, 2014 at
Dieppe Scene Nationale
November 14, 2014 at
Theatre de Viennes, scene Rhone Alpes
November 18 & 19, 2014 at
L'Onde, Theatre de Velizy-Villacoublay
November 21, 2014 at
Theatre d'Herblay
November 25 to December 6, 2014 at
Le Carreau du Temple, Paris
November 29, 2014 at
Le Nef, Espace Culturel de Saint-Die-Des Vosges
---
Can't make it to the show but want to support the theatre anyway? Leave your legacy behind! With your donation of $100, your name will be engraved on the seat of your choice at the Trap Door Theatre and reserved for you when you attend a show!
Donations can be mailed to:
Trap Door Theatre
1655 West Cortland Ave.
Chicago, IL 60622
---
Trap Door Productions presents its first
Documentary Film!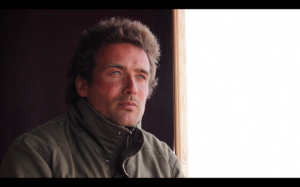 The House of Gods Trailer 1 from David A Holcombe on Vimeo.
---
Congratulations to Trap Door's Nicole Wiesner for her recent
Jeff Award for Best Actress in First Ladies!

Congrats to Nicole Wiesner for bringing home the Jeff Award!