BENEVOLENT THEATRE presents…
KISS OF THE SPIDER WOMAN
By John Kander, Fred Ebb, and Terrence McNally
Based on the novel by Manuel Puig
Directed by Jessica Harling

Thursday, July 2, 2015 - Sunday, July 26, 2015
Preview: Wednesday, July 1 2015 at 8:00PM
Thursdays, Fridays, Saturdays at 8 pm and Sundays at 2pm
$12.50 for Industry; $20.00 for Students and Seniors; $25 General Admission
Cast: Parker Guidry, Darius TQ Colquitt, Jessica Kingsdale, Courtney Mize, Gary Saipe, Lauren Miller, Justin Tsatsa, Dustin Rothbart, Chris Selefski, Cody Davis, Jacob Gilchrist, & Brian Mengler
---
Thank you 
to all our supporters who've contributed to our new heating/AC system! 
We still need your help to raise 
$3,600!
We'd like to keep our patrons cool during the summer while we continue to bring you some of the hottest theatre in town! 
All donations are tax deductible.
 If you are able to support us in this very important request please send a check to:
Trap Door Theatre 1655 West Cortland Ave. Chicago, IL 60622 773-384-0494
Or make a donation online by following this link.
Thank you!
---
Can't make it to the show but want to support the theatre anyway? Leave your legacy behind! With your donation of $100, your name will be engraved on the seat of your choice at the Trap Door Theatre and reserved for you when you attend a show!
Donations can be mailed to:
Trap Door Theatre
1655 West Cortland Ave.
Chicago, IL 60622
---
Recognizes Trap Door as one of the best storefront theatres in the city!
---
Trap Door Productions presents its first
Documentary Film!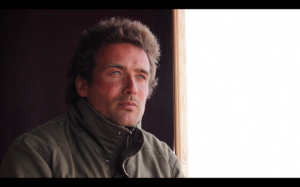 The House of Gods Trailer 1 from David A Holcombe on Vimeo.
---