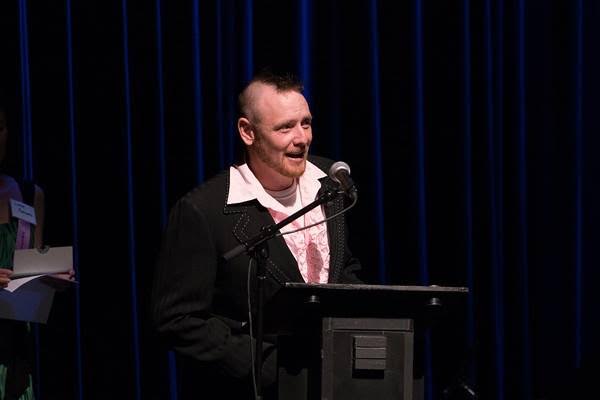 Sound design
The White Plague
The Old Woman Broods
Monsieur D'eon is a Woman
THEY
Occidental Express
Phèdre
How to Explain the History of Communism to Mental Patients
The Fairytale Lives of Russian Girls
The Balcony
Core of the PUDEL: Gutting the Legend of Faust
The Unveiling and Dozens of Cousins
Danny Rockett (he/him/his) is a Chicagoland local and has been a member of the Trap Door community since 2013. Danny has sound designed and composed for numerous productions at Trap Door. He won the Jeff Award for Original Composition for How to Explain the History of Communism to Mental Patients. Currently, he writes, sings and plays guitar with Bleacher Bum Band, a Chicago Cubs inspired rock group. For more information, check out his website.
Jarring extremes seep into Danny Rockett's ominous but playful sound design.
Gwen Purdom, Time Out Chicago (about The Fairytale Lives of Russian Girls)
But director (…) superimposes stark distancing devices—angular stylized movement, intermittent doubling of characters, barking choral laughter—that render the proceedings brutal and strange, as does Danny Rockett's echoing, distortion-heavy sound design.
Justin Hayford, Chicago Reader (about Phèdre)
The designer, Danny Rockett, really heights the terror of the revolution and the eeriness of each moment with strange noises that don't really feel like they belong in a period piece. Of course, this isn't strictly a period piece. Rockett's sound design stood out in particular, but the entire production helped to maintain the otherworldly feeling of this production.
Clare Kosinski, Chicago Theatre Review (about The Balcony)