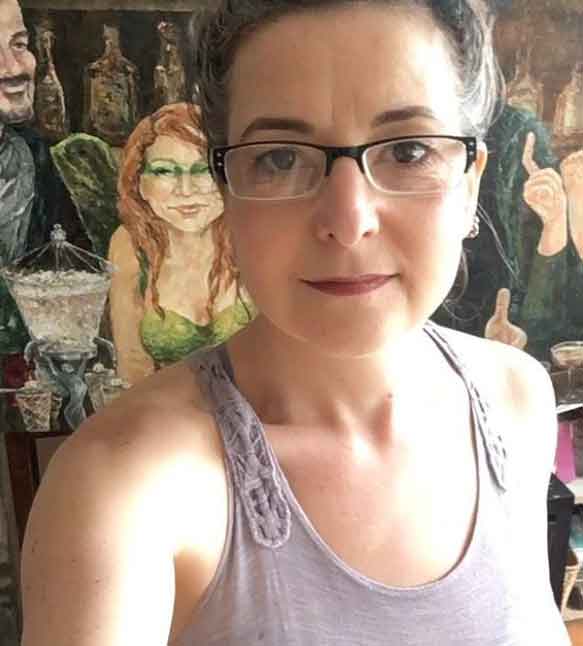 Make-up Design
The Martyrdom of Peter Ohey
Queen C
Dinner with Marx
And Away We Stared
Discourse Without Grammar
Decomposed Theatre
Lipstick Lobotomy
The White Plague
Love and Information
The Killer
25/25 Festival
Tango
The Old Woman Broods
Naked
Monsieur d'Eon is a Woman
Letter of Love (The Fundamentals of Judo)
The Locketeer
THEY
Occidental Express
Into The Empty Sky
The Resistible Rise of Arturo Ui
Phèdre
Fantasy Island for Dummies
No Matter How Hard We Try
How to Explain The History of Communism to Mental Patients
The Duchess of Malfi
The Fairytale Lives of Russian Girls
The Universal Wolf
The Woman Before
La Bête
Cookie Play
John Doe
Regarding the Just
Vatzlav
Judith: A Parting from the Body
Blood on the Cat's Neck
The Balcony
Core of the PUDEL: Gutting the Legend of Faust
The Unveiling and Dozens of Cousins
The Arsonists
Smartphones
Anger/Fly
They Are Dying Out
the word progress on my mother's lips doesn't ring true
OVERWEIGHT, unimportant: MISSHAPE – A European Supper
First Ladies
Hamletmachine
Me Too, I am Catherine Deneuve
Chaste: An Awful Comedy
Minna
12 Ophelias: A Play with Broken Songs
A Couple of Poor, Polish-Speaking Romanians
Horses at the Window
The Unconquered
No Darkness Round My Stone
The Beastly Bombing
Eva Peron
The Bitter Tears of Petra Von Kant
The Fourth Sister
The Crazy Locomotive
Resident makeup artist Zsófia Ötvös (she/her/hers) joined Trap Door in 2015. Originally from Budapest, Hungary, she received a BA in art and theater from North Central College. About her style, she says, "I am an artist portraying characters that highlight their hearts and souls. My makeup design and my figurative paintings are both inspired from this sentiment with a strong favor to satire." She has two websites, one for her makeup and one for fine art.
Zsófia Ötvös' makeup design is an essential part of the costuming because each character is masked with elaborate makeup designs.
Nancy Bishop, Third Coast Review (about Monsieur d'Eon Is a Woman)
Costume designer Rachel Sypniewski and make-up designer Zsofia Otvos provide their own colorful take on the baroque…
Jacob Davis, Around the Town (about Queen C)
The makeup and costumes, done by Zsófia Ötvös and Rachel Sypniewski respectively, really enriched characters and took steps to further the symbolic themes of the show.
Clare Kosinski, Chicago Theatre Review (about The Balcony)
Rachel M. Sypniewski's costumes are the visual highlight of the production, cleverly accessorized by Zsófia Ötvös' makeup design.
Nancy Bishop, Third Coast Review (about Phèdre)