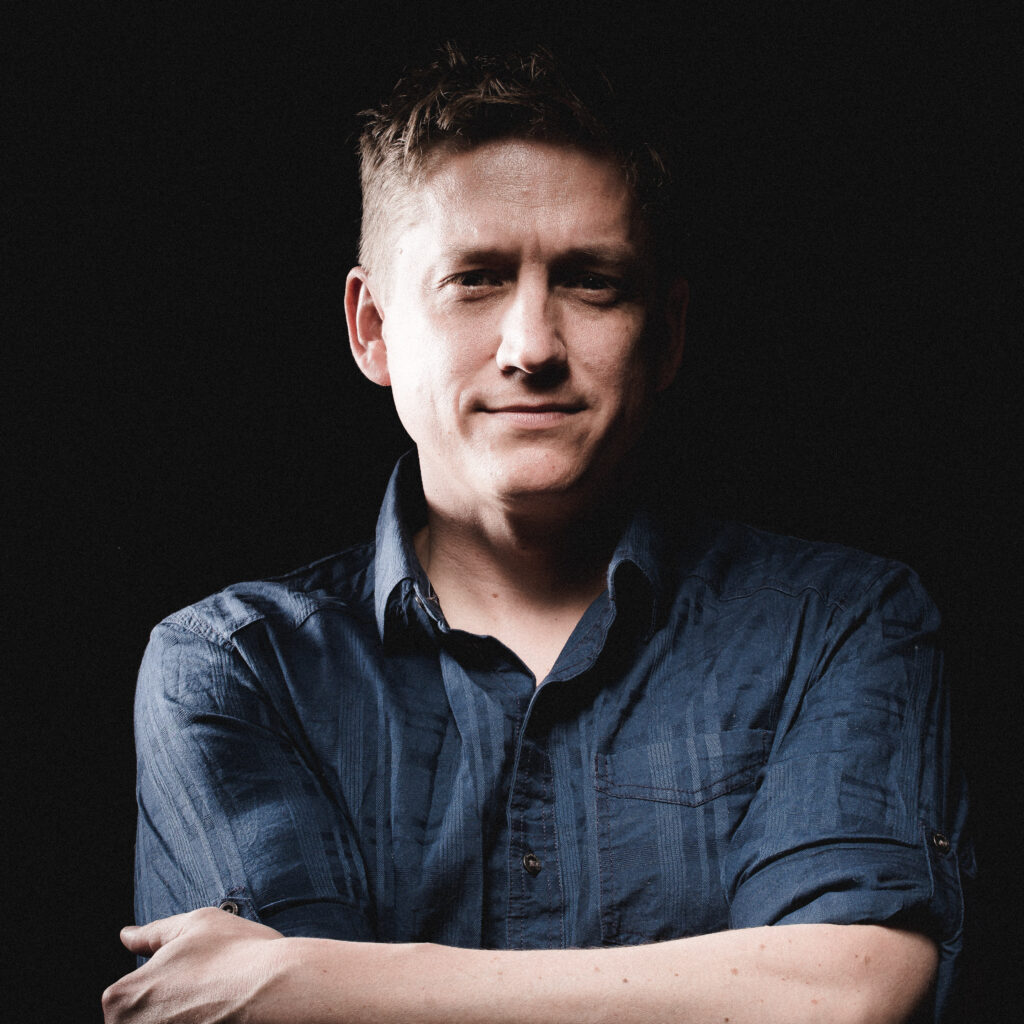 Directing
No Matter How Hard We Try
The Balcony
They Are Dying Out
Hamletmachine
No Darkness Round My Stone
A Couple Of Poor, Polish-Speaking Romanians
Max Truax has been a Resident Director at Trap Door since 2008. For Trap Door, he has directed six critically acclaimed productions, including an operatic interpretation of Heiner Muller's Hamletmachine with original music by long-time collaborator Jonathan Guillen. Max also directed Trap Door's production of A Couple of Poor Polish-Speaking Romanians at the Fun Underground Festival in Arad, Romania and at the Bagatela Theatre in Kraków, Poland. Max served as the Artistic Director of Oracle Productions from 2011 to 2016, where he directed several shows, including No Beast So Fierce, The Mother, Woyzeck, The Ghost Sonata, and Termen Vox Machina. His production of The Mother received 7 Jeff Awards, including awards for Best Production, Best Adaptation, and Best Ensemble. In addition to Chicago, Max has directed for multiple stages in Los Angeles and at the Krannert Center at the University of Illinois Urbana-Champaign. Max studied visual art, performance art, and choreography at Oberlin College, where he founded the site-specific performance company \twelv\ and devised the multi-venue opera BEING NOT NOTHING. Max received his MFA in theatre directing from California Institute of the Arts, where he studied with Travis Preston, Suzan-Lori Parks, and Kevin Kulke. Max currently serves as Artistic Director for Red Tape Theatre, where he has directed Round Heads and Pointed Heads, Yerma, and A Hedda Gabler.
"..one of the most visually, well, visionary directors in Chicago's storefront scene.."
(Hamletmachine) Kerry Reid, Chicago Tribune 
.. a dark masterpiece. Director Max Truax paints the surreal portrait with exacting strokes.
(They Are Dying Out) Venus Zarris, Chicago Stage Review
Director Max Truax has created an impossibly entertaining production."
(No Darkness Round My Stone) Monica Westin, Newcity Stage